Sheboygan woman charged, accused of driving under influence of drugs with kids in the car
SHEBOYGAN COUNTY -- A 35-year-old Sheboygan woman is facing a number of criminal charges -- accused of driving under the influence of drugs, with children in her vehicle.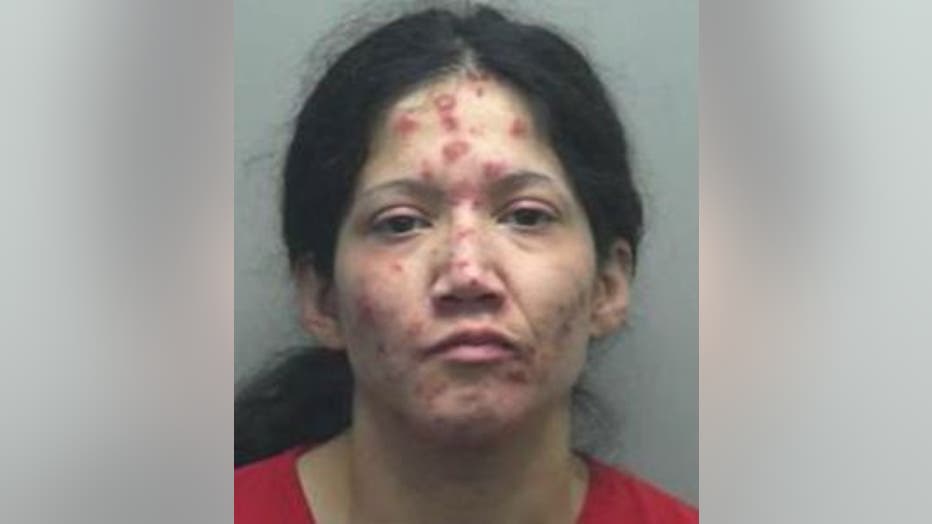 The accused is 35-year-old Vanessa Molina of Sheboygan, who is facing the following charges:


According to the criminal complaint, on March 7th, around 6:30 p.m, police were called out to the Kwik Trip store on South Business Drive in Sheboygan. There, an employee indicated a "band," which the employee recognized as drug paraphernalia had fallen from Molina's purse. The employee further indicated Molina had fallen in an aisle at the store, and then stumbled -- eventually falling to the ground to a knee for five to 10 minutes.

A woman and two boys were with Molina.

Molina was also described as "stretching her mouth as far as it would go," which the officer recognized as "teeth grinding" or "jaw movement" associated with someone who is under the influence of meth.

Police spoke with a woman who was with Molina, who indicated Molina had driven to the Kwik Trip. The woman said she had gotten back from drug treatment in Fond du Lac for addictions of fentanyl and crystal meth.

Police realized this woman was under the influence of meth, and she admitted to using meth in the past. This woman also said she had taken needles from her counseling center for Molina.

The woman said she went to Molina's house around 2:00 p.m., and they eventually drove to the Kwik Trip.

Police spoke with Molina, who admitted to using drugs (heroin) during the summer).

Field sobriety tests were administered, and it was determined that Molina was unable to safely operate a motor vehicle because she was under the influence of intoxicants. She was then arrested.

Molina was taken to the hospital for a blood draw.

Police learned Molina's driving privileges had been revoked, and hadn't been reinstated as of March 7th.

Records showed Molina had two prior convictions for OWI -- for incidents in July 2005 and May 2015. Additionally, records showed Molina was out on bond in a case in which she was charged with operating after revocation in December 2015.

The complaint indicates Molina told officials she was suffering from withdrawals and that "the test would be positive," indicating she was under the influence.