Sheboygan teenager accused of killing his own father


SHEBOYGAN (WITI) -- 17-year-old Dorian Torres was charged on Monday, February 3rd with first-degree intentional homicide in the death of his own father, 41-year-old Emilio Torres.

According to the criminal complaint, Emilio's ex-wife contacted police after she had not been able to reach Emilio for several days -- and his employer hadn't seen him since January 23rd.

"When she talked to her son, the defendant, he said the guy just picked up and left for Texas and by the way, he left me his car, his bank accounts and his credit cards and she thought that was extremely odd," said Sheboygan County District Attorney Joe DeCecco.

More red flags were raised for the ex-wife when Dorian apparently started asking for Emilio's PIN numbers and the last four digits of Emilio's Social Security number.

"When she tried to contact him January 24th, his phone was off, his Facebook page had been deleted. We're pretty sure it happened sometime around the 24th of January," said DeCecco.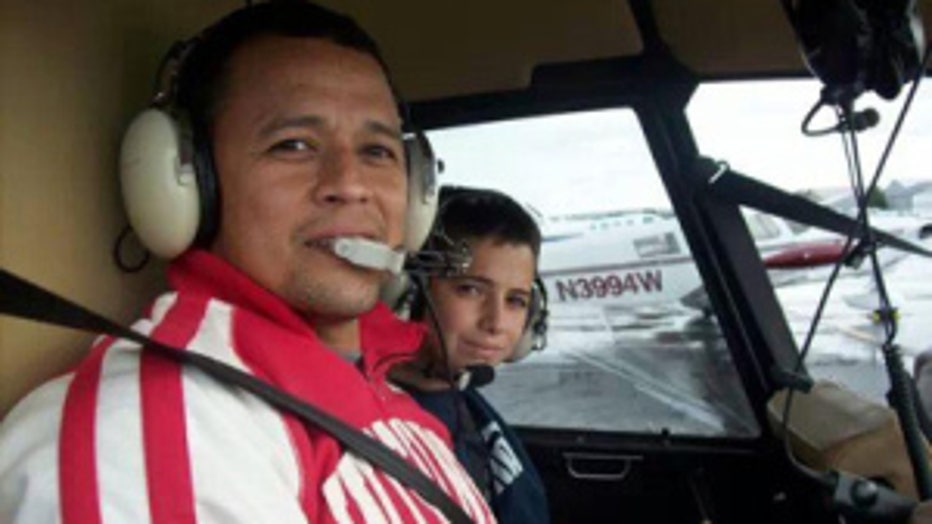 Emilio Torres, Dorian Torres


On Wednesday, January 29th, the ex-wife and police officers went to Emilio's apartment to conduct a welfare check. Dorian lived with Emilio -- and upon entering the apartment, officers noticed "a towel had been jammed into the base of the apartment door from the inside, and that there was a trail of potpourri leading to the rear of the apartment."

The complaint goes on to say when the officers went to the back bedroom of the apartment, they noted it was "extremely cold, although the rest of the apartment was heated." A window had been left open in the bedroom. An officer spotted "a bed box spring leaning against a bedroom wall and when he pulled it away from the wall saw it had hidden what appeared to be a body completely wrapped in a vinyl-type sheet with duct tape around the head and feet." The body was that of Emilio Torres.

If convicted, Dorian Torres faces up to life in prison. Right now, he's being held on a $750,000 cash bond.

Monitor FOX6 News and FOX6Now.com for updates on this developing story.