Sheboygan man accused of shocking seven-year-old girl with dog's shock collar
SHEBOYGAN (WITI) -- A Sheboygan man is charged with physical abuse of a child -- accused of placing a dog's shock collar on a seven-year-old girl.

28-year-old Zachary Kacmar is charged in the case.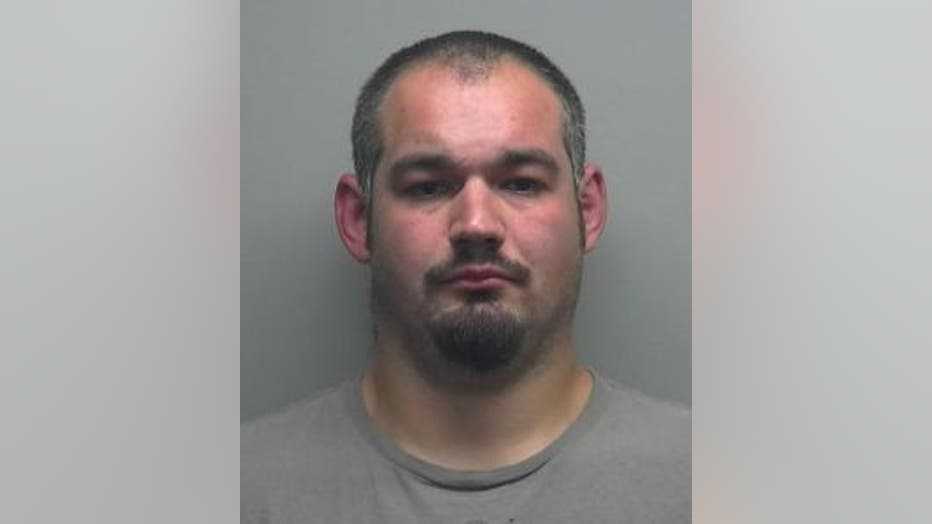 The complaint against Kacmar says Sheriff's deputies on Wednesday, September 10th were dispatched to a home on High Avenue for a possible child abuse complaint.

There, deputies spoke with the seven-year-old girl's mother, who indicated that her daughter had been shocked by a dog's shock collar by Kacmar.

The complaint says the girl's mother was upstairs folding laundry when the girl ran upstairs. The girl's mother observed her daughter's face to be red, and there was apparently a small red mark on the left side of her neck -- consistent with a mark left by a shock collar.

The girl's mother took pictures of her injuries.

The complaint says when Kacmar found out the pictures had been taken, he tried to erase the picture, but the girl's mother's phone is password protected, and Kacmar was unable to delete the photos.

The complaint says the girl's mother didn't go to police initially because she was afraid and didn't want to get Kacmar in trouble, but after speaking with her pastor, she decided to go to police.

Deputies spoke with the seven-year-old girl -- who told them Kacmar put the shock collar around her neck, and pressed the button, according to the complaint.

The complaint says deputies spoke with Kacmar, who said the girl wanted to know what it felt like when the dog got shocked -- saying the girl put the shock collar on her neck and then used the remote control to shock herself.

Eventually, the complaint says Kacmar admitted to putting the collar on the girl and pressing the button -- saying he was upset and surprised that it actually shocked her.

Kacmar now faces a felony charge. If convicted, he faces a maximum of six years in prison, and/or $10,000 in fines.