She has seemingly vanished without a trace: What happened to Jacquelyn Ranallo?


MEQUON -- A Mequon woman has been missing for more than three months. It's a case so completely lacking in clues, detectives call it the strangest one they've ever encountered.

Investigators opened the case file to reveal never-before reported details in hopes someone can help figure out what happened to Jacquelyn Ranallo.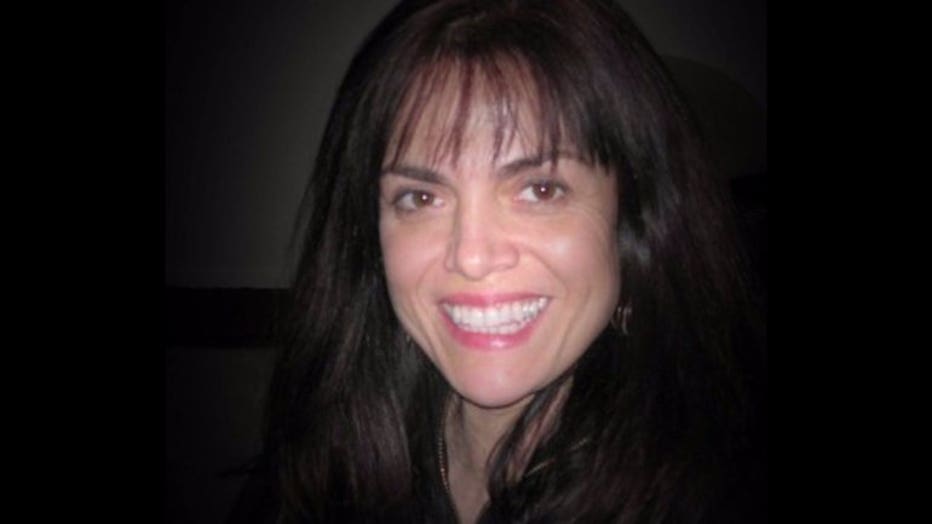 What they know is overshadowed by what they don't know.

"It seems like she just disappeared," Detective Cory Polishinski said.

The last person known to be with Jackie Ranallo at her Mequon home was a male friend on November 17th.  He delivered a chair at 9:30 p.m.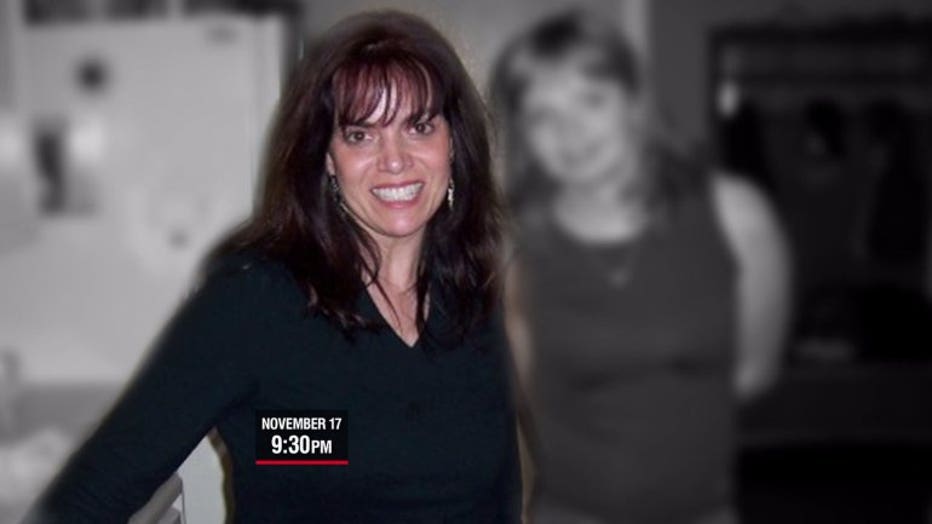 Male friend delivers chair to Jacquelyn Ranallo's home on November 17th


The next morning...Jackie saw her mother, who has dementia, at an assisted living home in Germantown.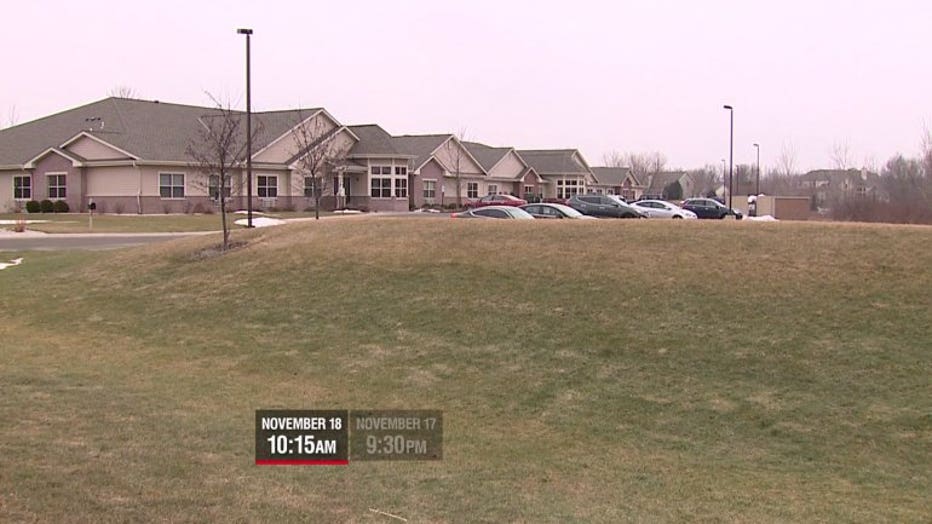 Jacquelyn Ranallo visits mother at assisted living facility in Germantown on November 18th


"It seemed to be an ordinary visit," Detective Chuck O'Connell said.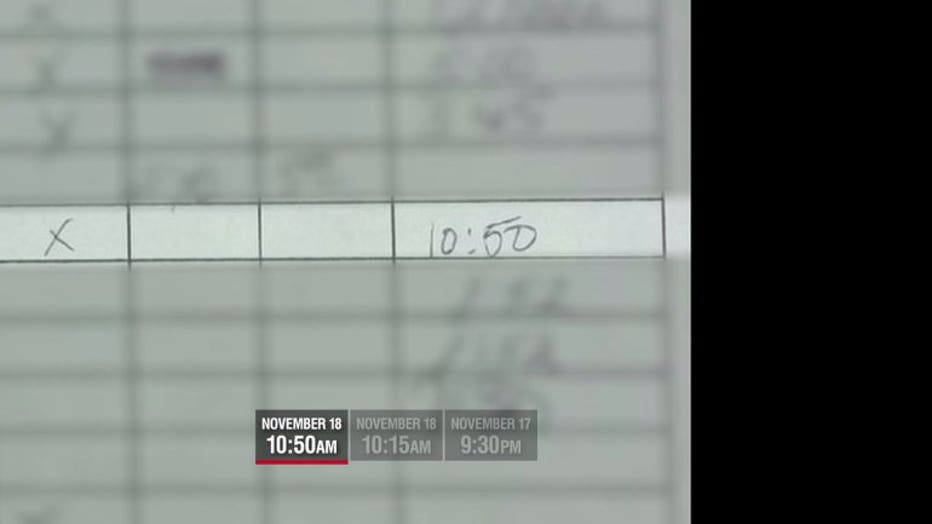 Jacquelyn Ranallo signs out of her mother's assisted living facility on November 18th


Ranallo signed out at 10:50 a.m., and six minutes later texted that same friend about a license plate he might like. It's the last known contact she had with anyone.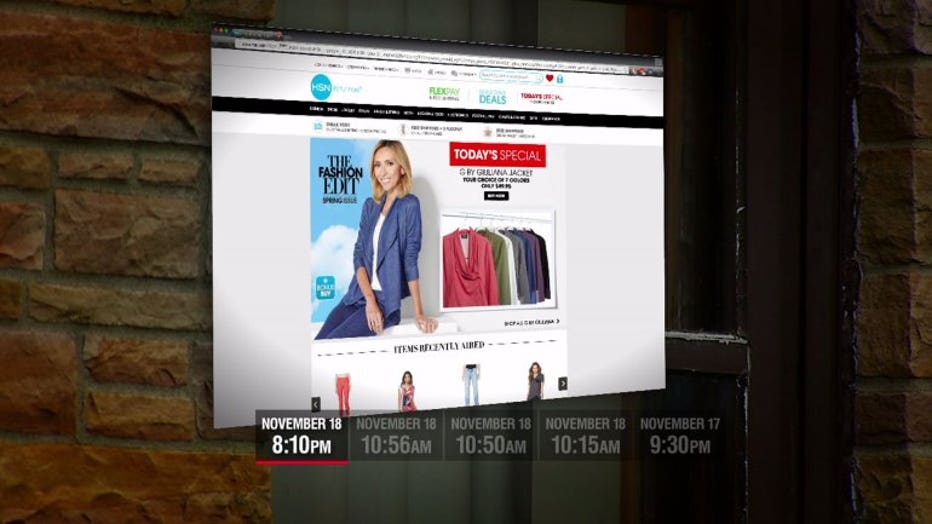 Jacquelyn Ranallo on her computer on the night of November 18th


Later that night she was on her computer on the Home Shopping Network, and at 10:51 p.m., left her final digital footprint; a check of her email.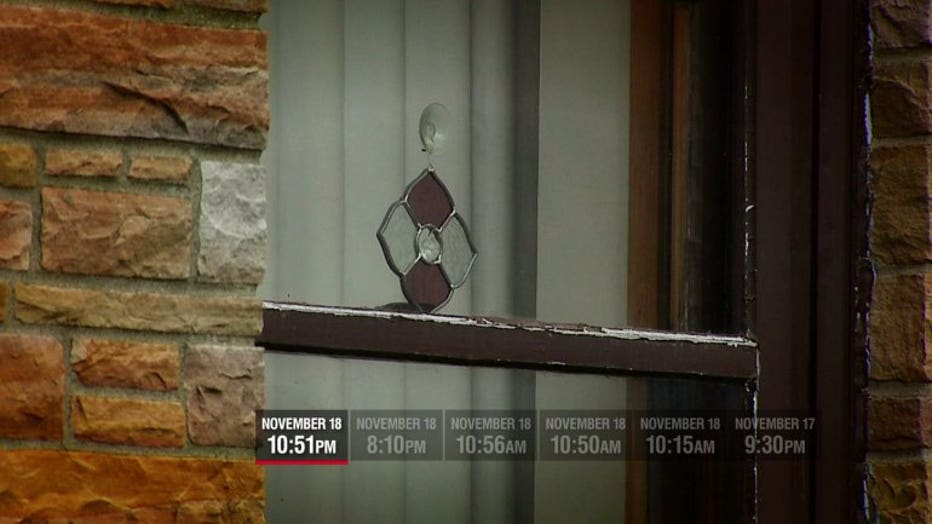 Jacquelyn Ranallo checked her email on night of November 18th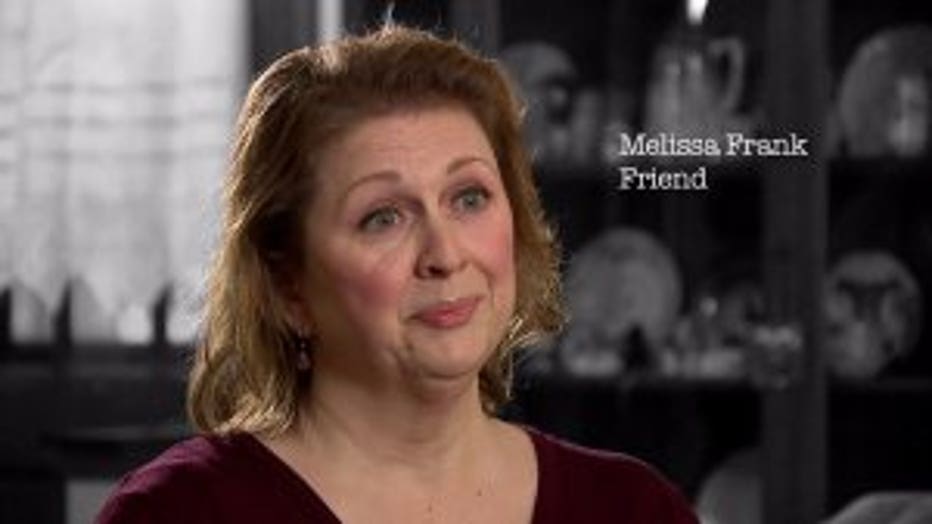 Sixty-eight hours later, on the evening of November 21st, her friend, Melissa Frank, got worried when Ranallo didn't show up for dinner.

"She was going to be coming over here for dinner. She didn't show up -- and she's never late," Frank said.

She called Jackie's phone and there was no answer -- so she went to Ranallo's house.

"I walked up to the house and the outside breezeway door at the driveway was open. I banged on all the doors, and the lights weren't on. And as I walked into the breezeway, I saw her car was in the garage. And that's when this all started," Frank said.

Jackie Ranallo was gone.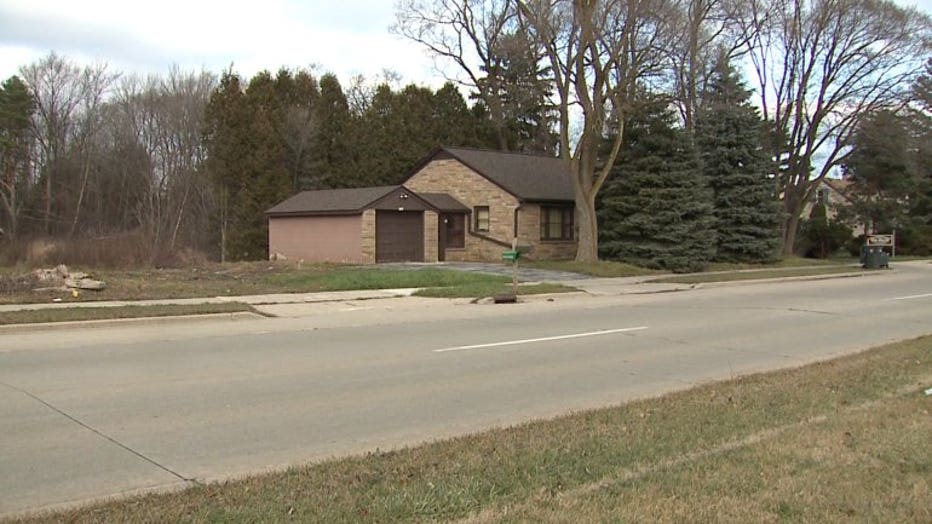 Ranallo's niece gave FOX6 Investigators exclusive access to the house.

Inside, it looks like a moment frozen in time -- a snapshot of life, interrupted: A frying pan in the sink, a water softener on the counter, and the kitchen table cluttered with Christmas gifts.

"Little gifts for different people in her life, so this is certainly not a scenario where she's planning to just leave," said Angela Lubach.

Inside Jackie's home, detectives found all her personal belongings, including her purse and her wallet, with her credit cards, cash, ATM card, and driver's license.

"It didn't look like anything was missing," Detective O'Connell said.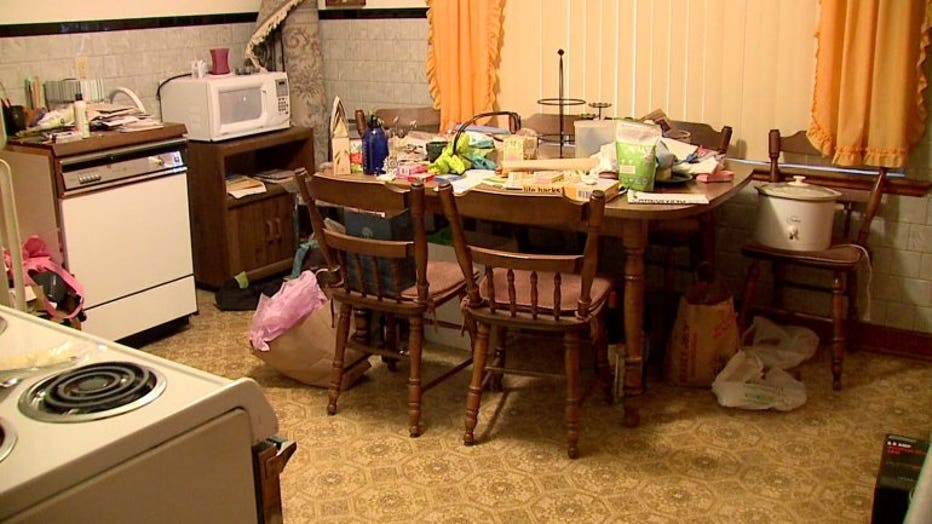 Ranallo's suitcase, winter coat, computer, and cell phone were all there, although her phone was turned off.

In the fridge was fresh food. On the fridge was a note regarding a future doctor's appointment.

Out front, a couple days worth of mail was in the box, but detectives couldn't determine which days it had been delivered or whether she even got her mail daily.

The only thing out of place in her kitchen was a new reciprocating saw, which her friends say she would not have owned, and there's no record of her buying it.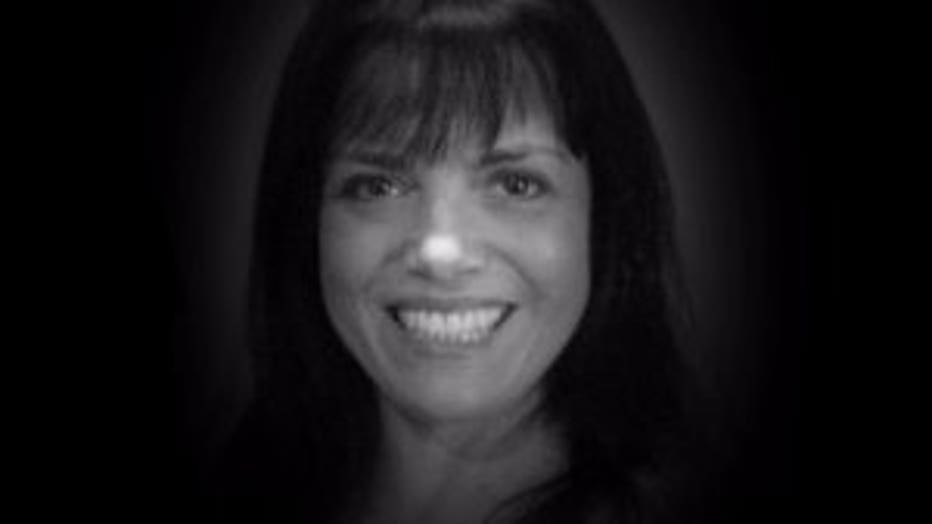 FOX6 worked with Menards to figure out who had purchased it, but the investigation was inconclusive. Five of the 25 saws like that sold in the Greater Milwaukee area in November were paid for with cash.

Also interesting was the fact the alarm in her home was turned off on November 18th.

But the alarm was not turned back on when the house was last locked.

At that time, the doors were dead-bolted. The key, however, is missing.

Ranallo's car key and storage locker key were still on the key ring, but the house key hasn't been found.

"This is definitely a mystery," says Detective Polishinski.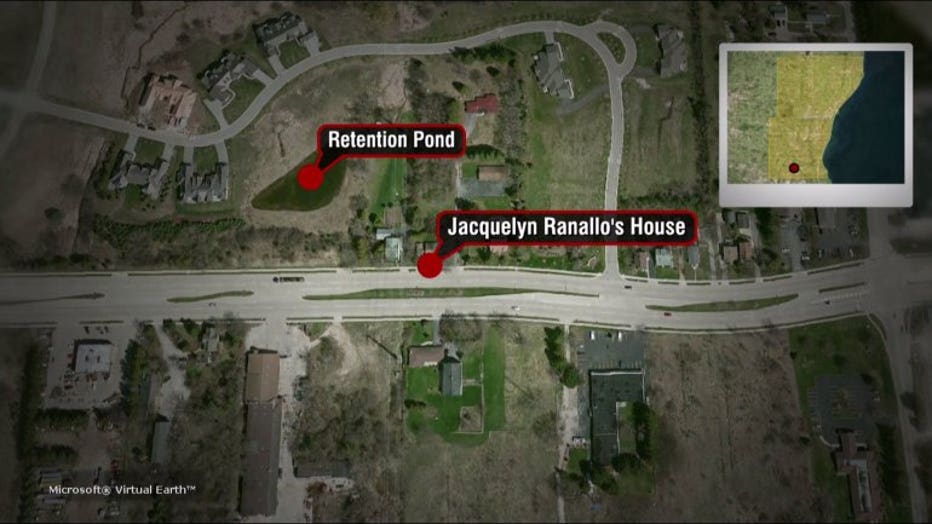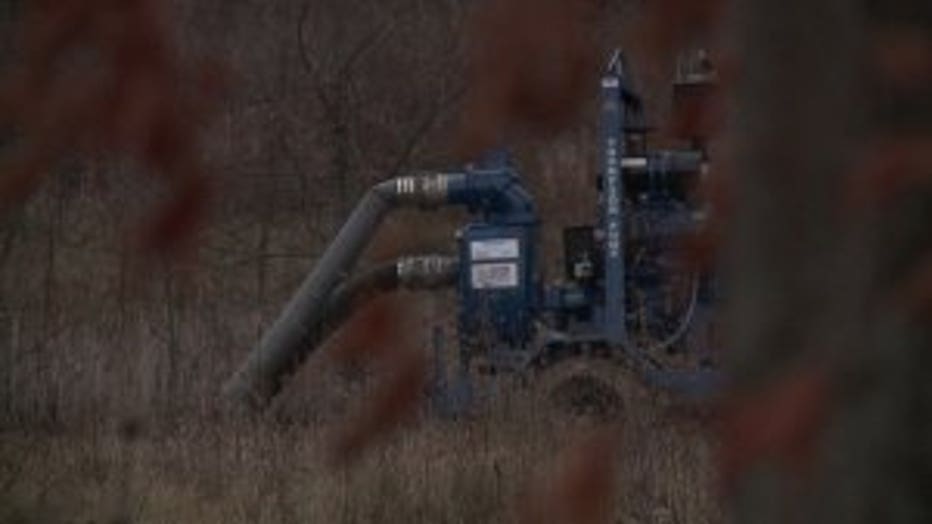 Police drain retention pond near Jacquelyn Ranallo's home


In the days after her disappearance,  Mequon police searched the area around Ranallo's home -- the woods, the brush, the ponds.

When that came up empty, cadaver dogs were brought in.   A couple of them hit on a pond behind Jackie's home, but when the pond was drained, there was nothing there.

A private pilot also searched the area by air, and a drone operator, Bill Mikkelson, volunteered to do a lower level search focusing on the four ponds in the area.

Police also searched the Milwaukee River two days after the discovery that Ranallo was missing, but it can take longer for a body to buoy up,  so on February 10th,  FOX6 Investigator Brad Hicks, and FOX6 Photojournalist Jeff Frings kayaked from Thiensville to County Line Road searching the banks.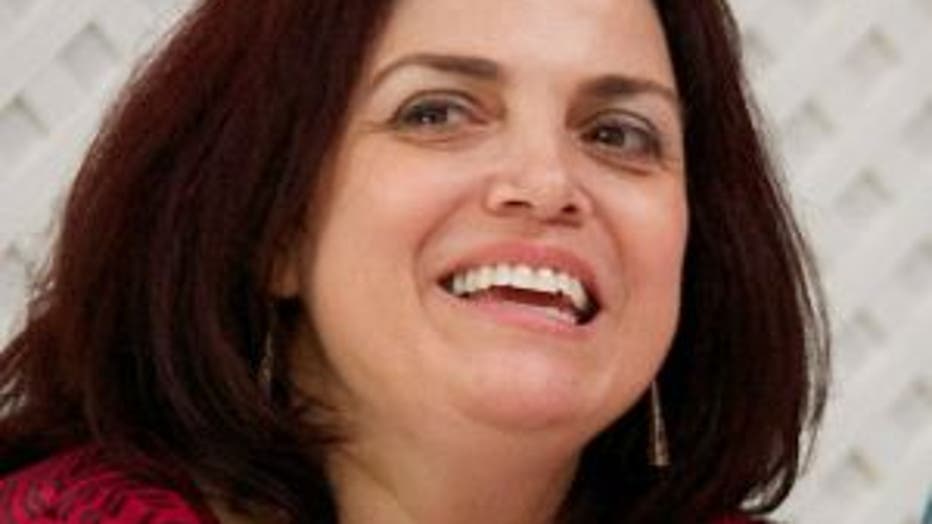 Ranallo's phone logs and the financial records police have subpoenaed reveal nothing unusual.  The only security camera in the area has no clues.  And inside her home, there's no sign of a struggle.

"We've had CSI people come in a spray to see if there's any kind of blood anywhere, and they have not found anything," says Detective Polishinski.

Mequon detectives have interviewed more than two dozen people, including Jackie's friend -- the last person known to be in the house with her, and the last person with whom she communicated.

Ten hours after her final email check that night of November 18th -- the last indication she was alive -- he left Wisconsin and drove to Ohio on business.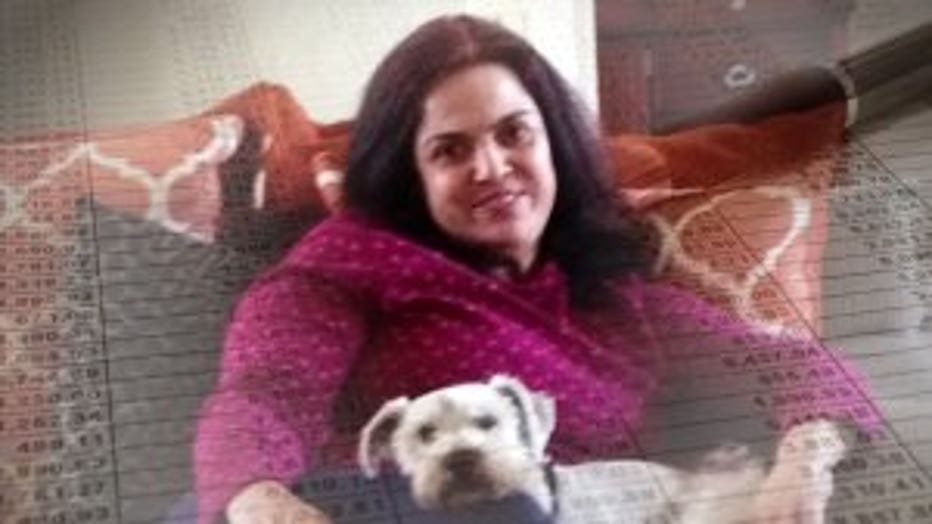 While he told FOX6 News in an email he thinks "there could be some strange explanation, and that she could be OK," he refused to talk to us for this story.

As with all the other interviews they did, however, investigators say they found nothing unusual.

So what happened to Jacquelyn Ranallo?

Detectives have no leads and are keeping all options open.

Suicide is one possibility, and Jackie was being treated for rheumatoid arthritis. Women with that condition do have a higher suicide rate.  Her friends, however, say it is very unlikely she would have taken her own life.  They say she was happy and making plans.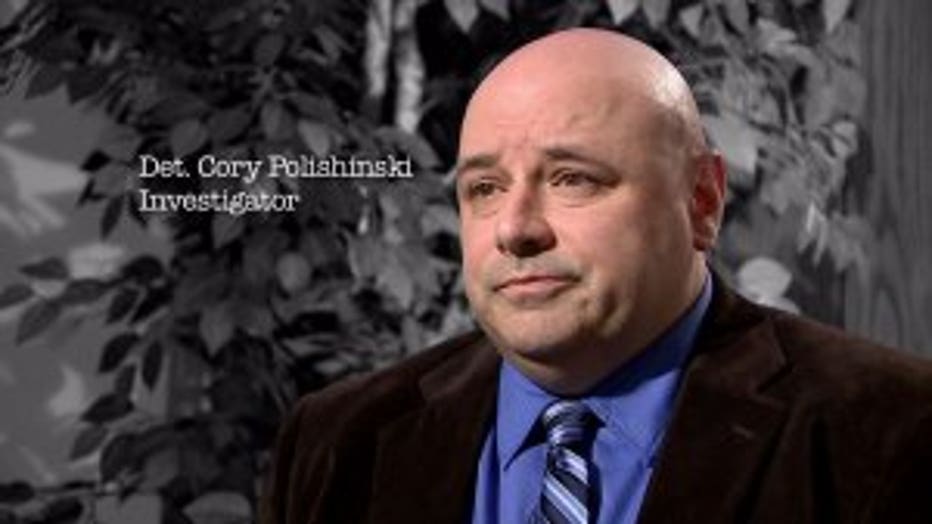 Detective Cory Polishinski


"Had she ever done something like that she would have left such a long letter explaining to everyone what she did," says her close friend Melissa Frank.

Did Jackie stage her disappearance?  Detectives say one constant they heard from everyone was regarding Ranallo's strong will.

"When she made up her mind to do something, she would do it," says Detective Polishinski.

However, there's been no financial activity that points to this, and along with her purse, her prescription medications were still in the house.

"She would never leave us wondering," says her niece Angela Lubach.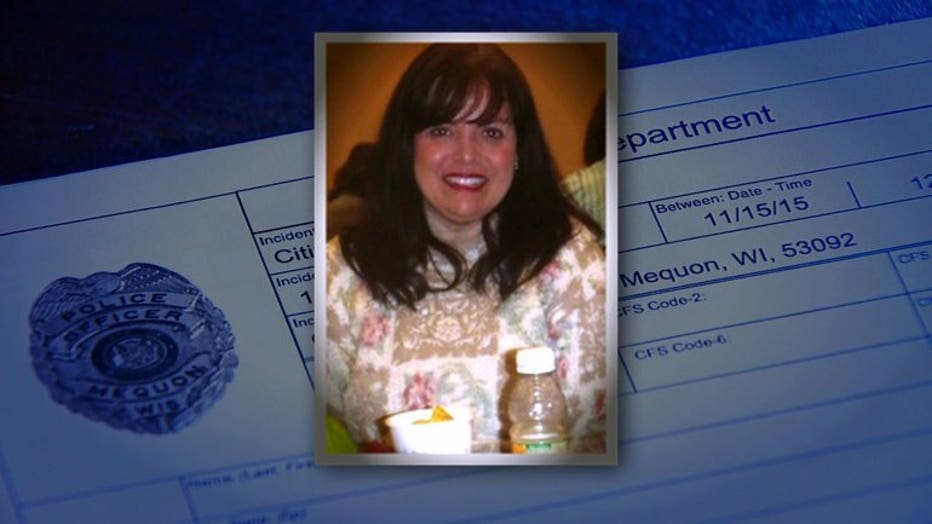 Did Jackie encounter some sort of accident, attack or abduction?  On someone else's property perhaps?  Or while she was on a walk?

Her friend says she would have had her cell phone with her if she left the house on her own, and that she rarely took walks.

The two days before it was discovered she was missing were relatively warm, however, and her house is near the Mequon library.  She'd been notified an item she wanted was in.

FOX6 found it interesting that her library card has yet to be found, so we joined Bill Mikkleson and his drone searching the woods and vacant buildings along the route she would have likely taken.  We found nothing unusual.

Did Jackie face peril on her own property?

While there's no sign of struggle, the fact her alarm system wasn't on may indicate she wasn't the one who locked up the house.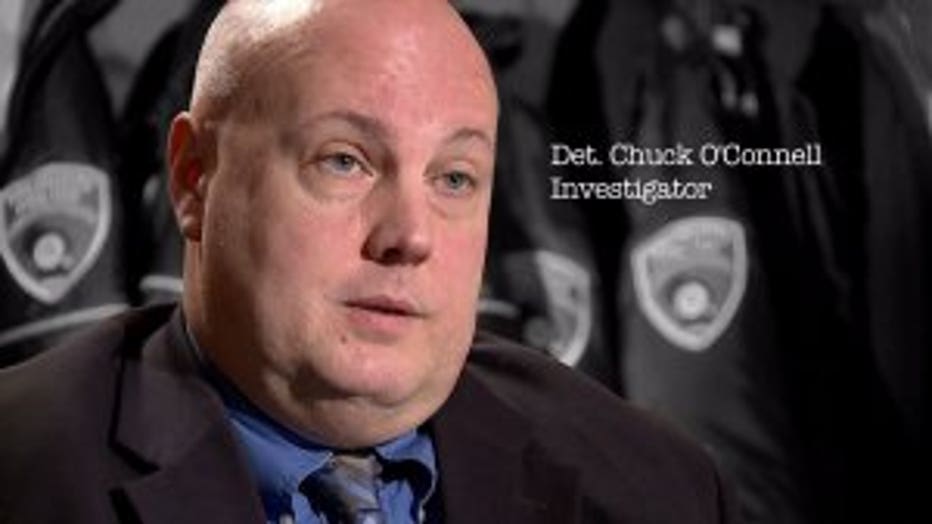 Detective Chuck O'Connell


Detectives have dug into this -- possibly a stranger, maybe someone she knew -- and they have nothing that indicates this is what happened.

"I don't know what happened to Jacquelyn. I'm taking it very personal now. Our goal is to get Jacquelyn home,"  says Detective O'Connell.

Jacquelyn Ranallo is 53 years old.   She's 5'2" tall, and weighs 150 pounds.

Investigators have no idea what she was last wearing.  There's a $15,000 reward for information that helps find her.

Mequon police need new information to make that happen.  The number is (262) 242-3500.