Shared achievement: 6 Menomonee Falls high school seniors earn "Eagle Scout" rank


MENOMONEE FALLS -- Eagle Scout is the highest level in the Boy Scouts of America, and few achieve it, so it's rare when six from the same troop do it at the same time! Six Menomonee Falls High School seniors, all of them 18 years old, are Eagle Scouts!

They have a laugh over the pictures from their early years in scouting.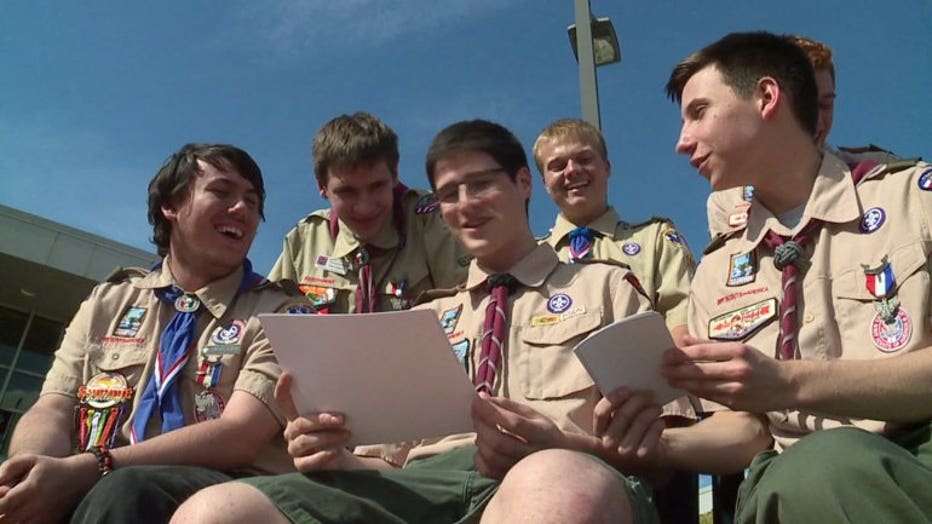 Menomonee Falls Eagle Scouts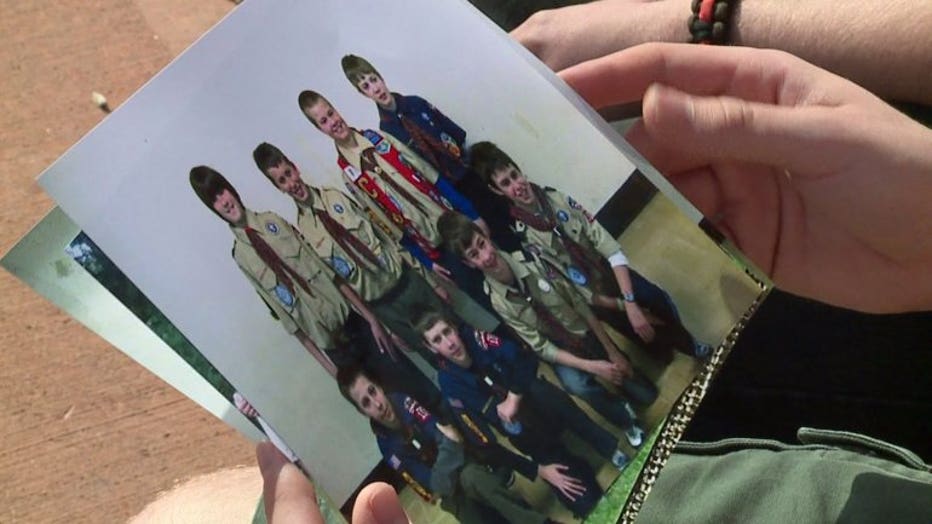 Menomonee Falls Eagle Scouts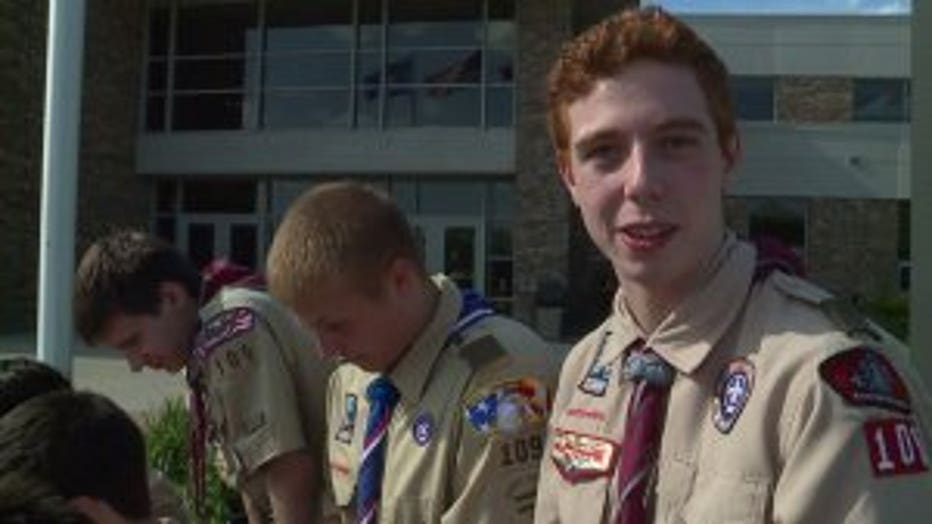 "Arrow Light is a bridge between like, Cub Scouts and Boy Scouts, and it's like a big honor for all the Cub Scouts to get when you're in fifth grade," Bennett Jaskaniec said.

They started in the same pack at their elementary school.

"Some of us started to move a little bit quicker than others after that," Rob Kearney said.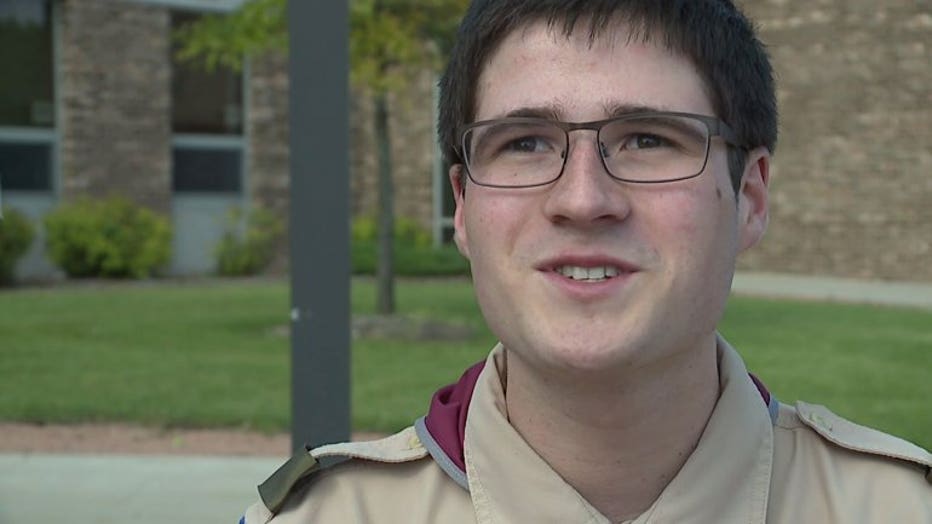 A strong bond evolved, and they began challenging each other to climb the ranks in scouting.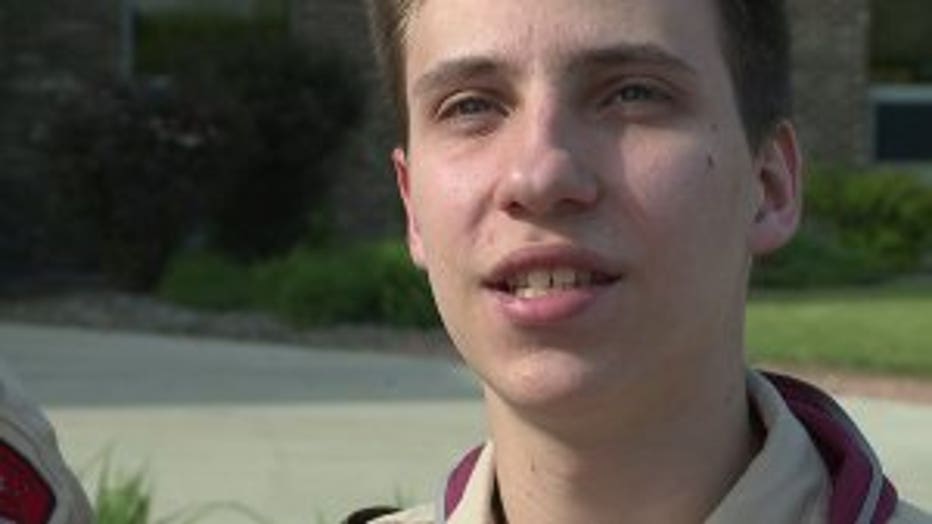 "Some of my favorite memories are definitely going to summer camp with all my friends," Mitchell Delonay said.

"I remember pestering a couple of these guys about getting their Eagle Scout, just because I got it and I thought that they deserved it and they needed to get there too," Andrew Deluka said.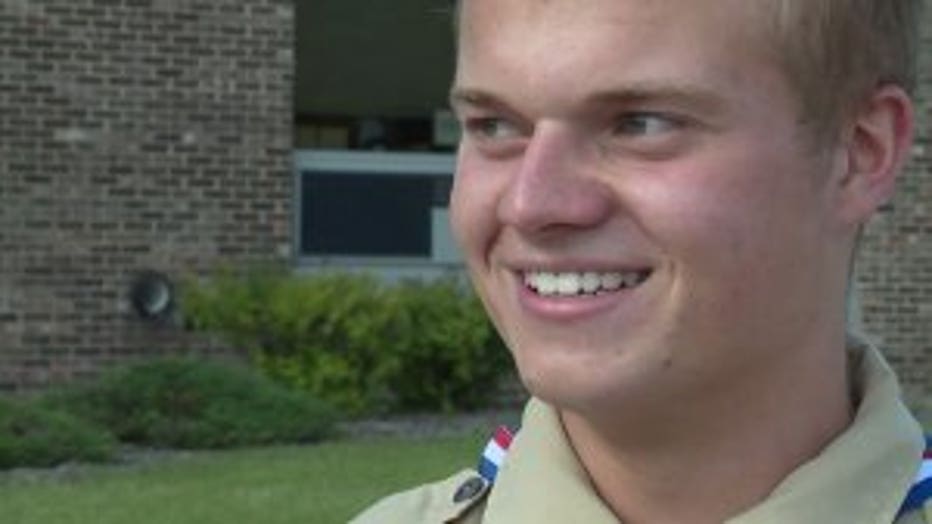 Deluka says only four out of every 100 Boy Scouts achieve the Eagle Scout ranking, and for six of them to do it within a few months of each other is rather impressive.

"When I first met these guys they were all six years old, so now, here they are -- strapping young men and great contributors to the community," Lyle Friesenhahn, scout leader said.

They each had to do a major project that helps a community organization, including building a boardwalk for a park trail.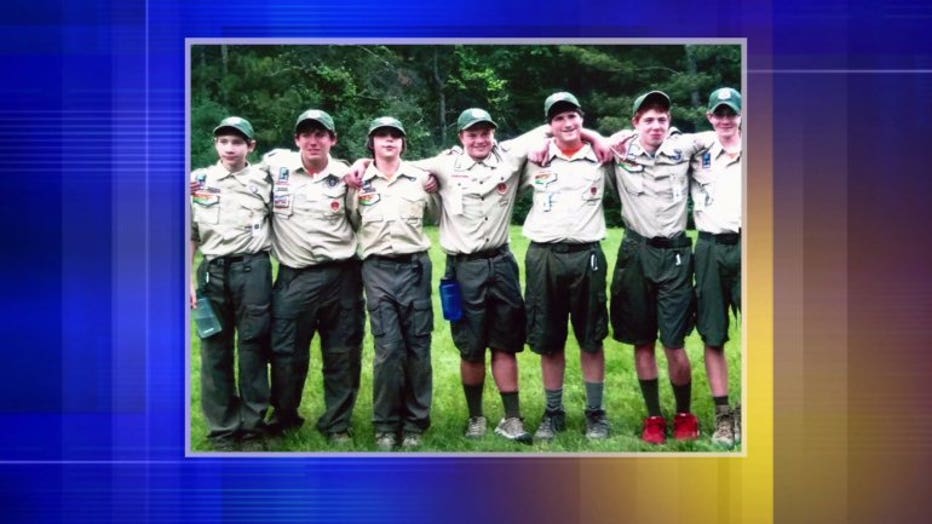 Menomonee Falls Eagle Scouts


"I think that it's holding up pretty well. I think that some time down the line I can even add on to it," Jon Delonay said.

They've thrived on individual achievement and activities that build teamwork.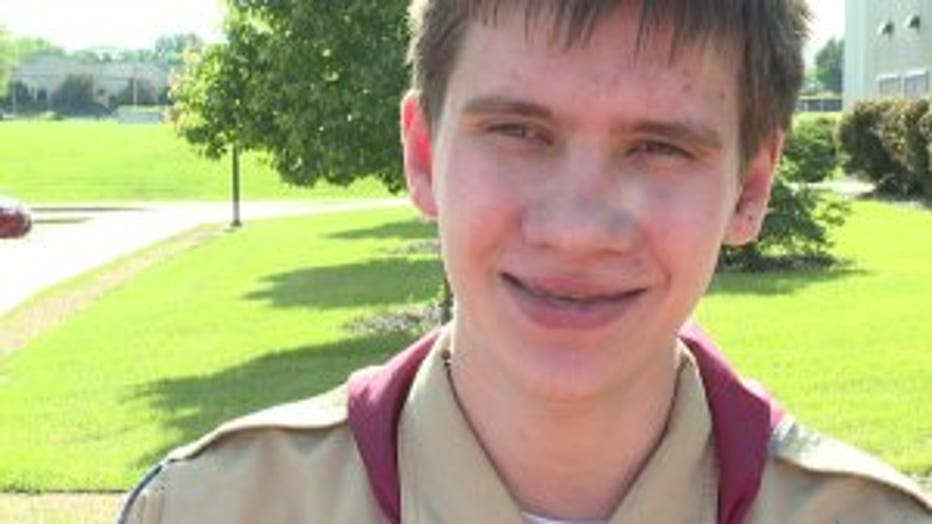 "A lot of puzzles and like, mind games to get us to work together and figure out one goal," Jordan Owens said.

And with high school graduation upcoming, and the Eagle Scout achievement, these guys haven't celebrated yet.

"I don't know what we're going to do," Rob Kearney said.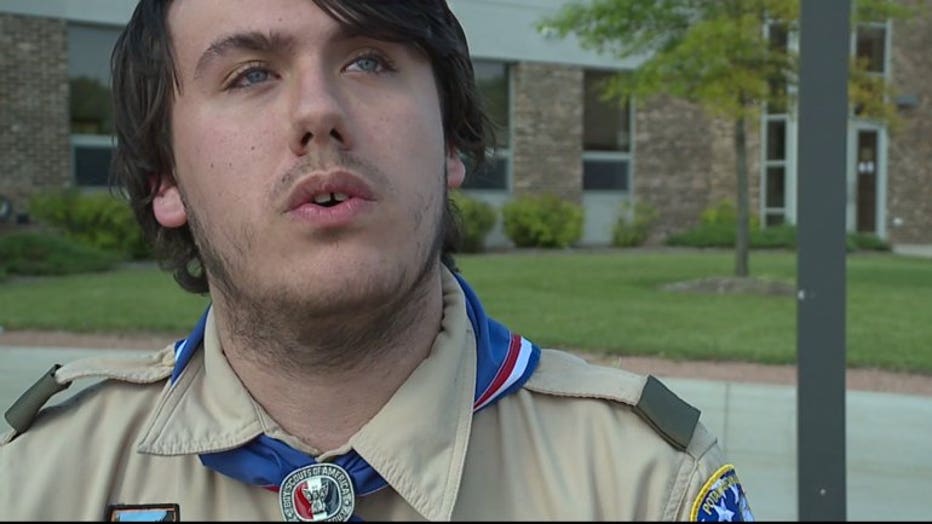 There is another member of the troop still working on his service project. He's expected to make Eagle Scout by August. That'll make seven.