Sentenced: 30 years in prison for Daven Dodson, charged in connection with fatal shooting, crash
MILWAUKEE -- Charged in connection with a fatal shooting and crash that occurred near 27th and Cold Spring in Greenfield in September of 2014, 20-year-old Daven Dodson has been sentenced.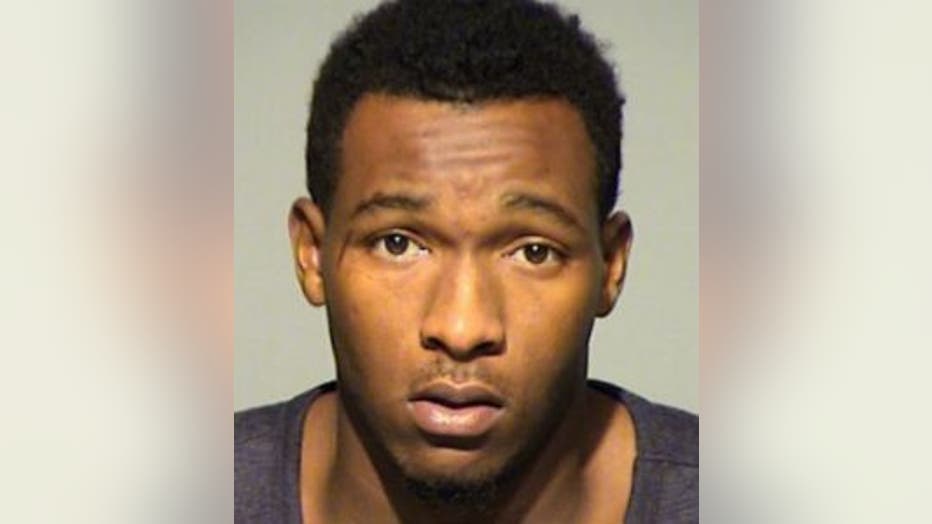 In April, Dodson pleaded guilty to a felony charge of first degree reckless homicide. Two other charges were dismissed.

On Thursday, July 9th, Dodson was sentenced to serve 30 years in prison and 15 years extended supervision, with credit for 308 days served.

According to the criminal complaint, the victim in this case, 27-year-old Joel Dammann of Palmyra, had arranged to buy some heroin from Dodson. The complaint indicates the Dodson, Dammann and a third person arranged to do the exchange at a hotel on Layton Ave.

After the transaction, the complaint says Dammann pulled away from the hotel but Dodson apparently jumped in a car and caught up to Dammann shouting, "you only gave me $80." The complaint then says Dammann "tried some maneuvering to get away from (Dodson)" and "began getting shot at and eventually crashed."

Dammann died from a gunshot wound to the back of the head. A person riding with Dammann was not hurt.

Officers later arrested Dodson after getting a description of his vehicle from the person riding with Dammann.