'Sense of community within our group:' Dance class offers Parkinson's patients meaningful connections
CHICAGO -- Dance centers on movement and expression. And, more importantly, for many struggling with a debilitating and progressive disorder, it's about making powerful human connections.

The camaraderie comes easy for this class.  It's movement that's a challenge.

The class that grew from the heart of Sarah Cullen Fuller, who moves with the grace of a professional dancer. That's because she was one for nearly 10 years right here at Hubbard Street Dance Chicago.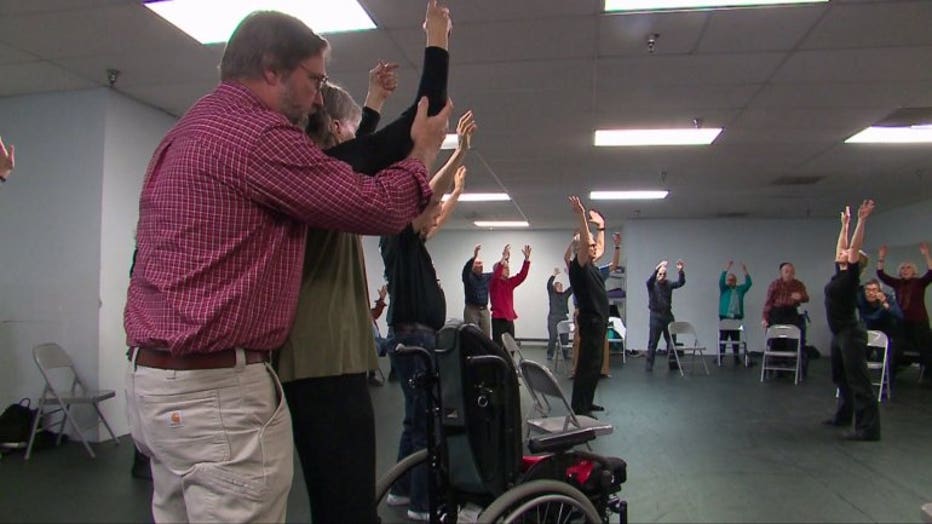 "I think the biggest thing you'll notice is the sense of community within our group," she said. "I found modern and contemporary dance, and that became my true love."

And along the way, so did teaching.

"To think about the aging population, people with physical disabilities, and to think about how we could use Hubbard Street as a hub to invite everybody to dance," Fuller said.

Ten years ago, she invited patients with Parkinson's disease and their caregivers to join her in the studio.

"We started in a room a quarter of this size with probably eight dancers. And here we are two classes a week, 36 weeks out of the year," she said.

You can read more HERE.