Sen. Baldwin pays Mount Pleasant a visit, offers federal help for eroding bluffs


MOUNT PLEASANT -- There is some help on the horizon for Racine County residents. This, as a federally elected official makes her first visit to witness Mother Nature's impact on the bluffs along the lakeshore.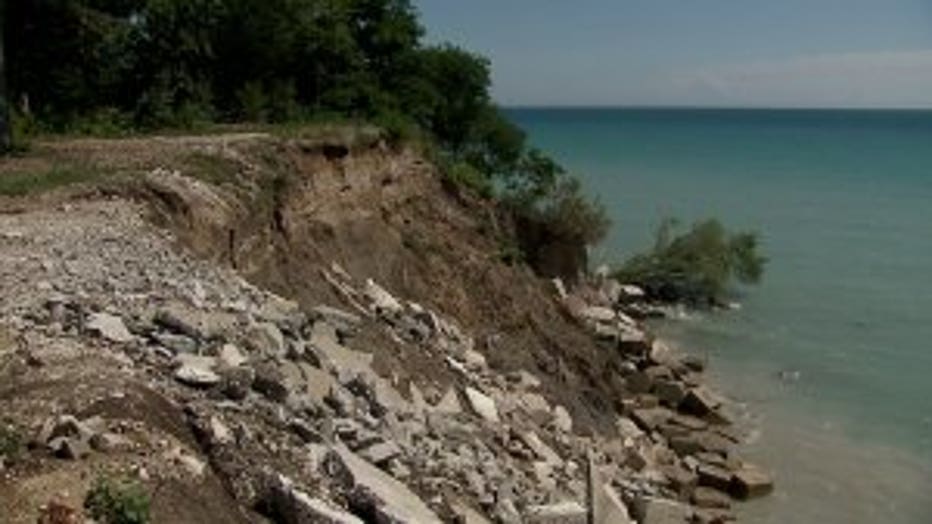 Bluff erosion in Mount Pleasant


On Tuesday, what John Koetz saw along his eroding Lake Michigan shoreline property in the Village of Mount Pleasant included a persistent problem.

"If we don't do something now, a year from now, it's going to be under our deck, into our basement," Koetz said.

On this day, there is another step towards a solution.

"You're bringing another federally elected official down here, who has access to bring this issue to Capitol Hill," said Racine County Executive Jonathan Delagrave.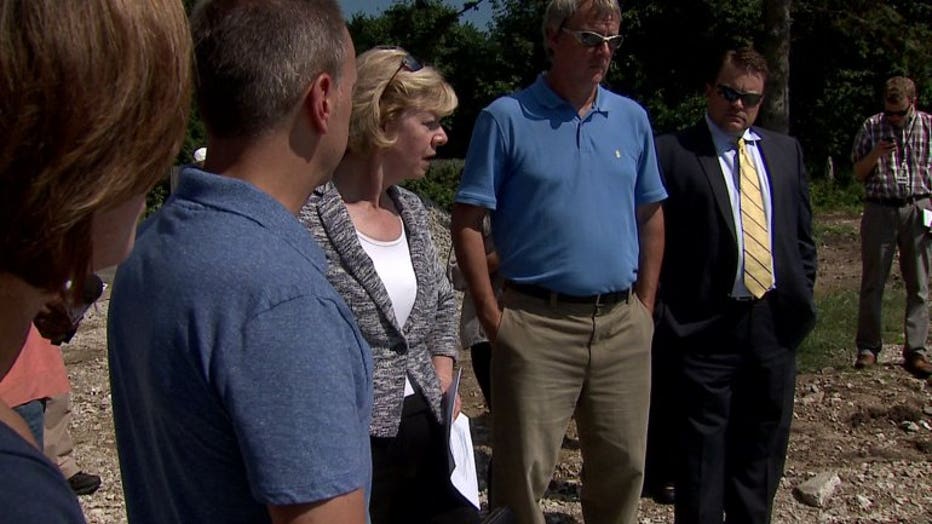 Sen. Tammy Baldwin visits Mount Pleasant


U.S. Sen. Tammy Baldwin took a tour of the toppling bluffs -- and explained she is part of the plan.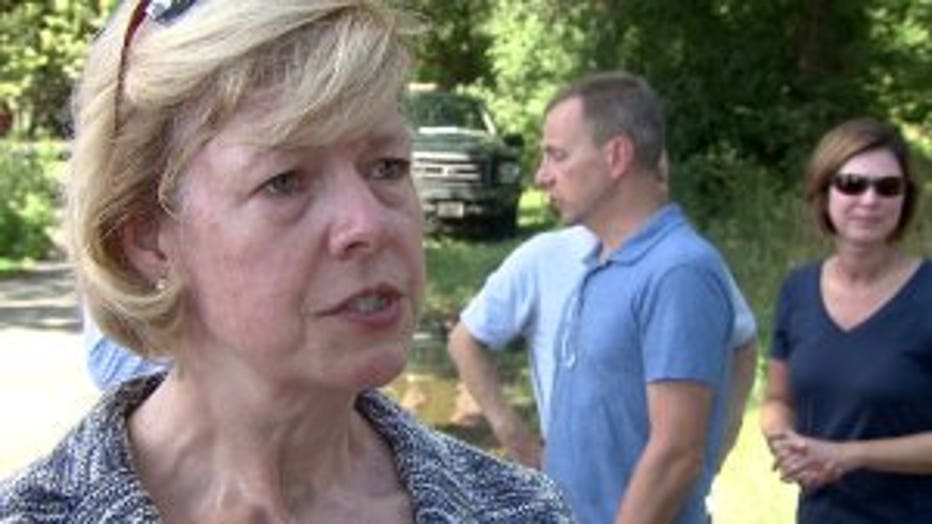 "Those longer-term solutions do take time, do take integrated planning, integrated input," Baldwin said. "The conversations that we are helping to convene with the local leadership, I think, helps everyone understand how the process works."

The process accelerated on Tuesday with word that the permits for a pile of donated concrete was expected to be approved sometime this week. That means residents could begin utilizing them for temporary repairs within days. Then, they have just weeks to work.

"Usually around October, the lake starts to pick-up with the wave action and that. So anyone that would be down at the tow would be probably, taking their life in their hands," said Jerry Garski, Mount Pleasant Village President.

While the lakeshore residents are certainly focused on the temporary fixes, they're also peeking ahead at the permanent solutions -- which can cost as much as $2,000 to $3,000 per linear foot.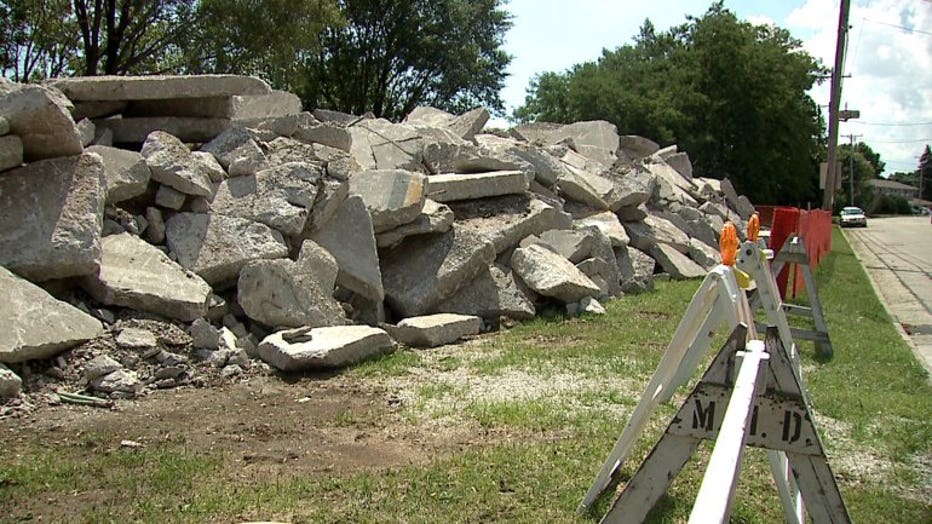 Concrete that could be used to shore up eroding bluffs in Mount Pleasant