'Seeing where it takes us:' Busy day on The Hop during 2nd full day of operation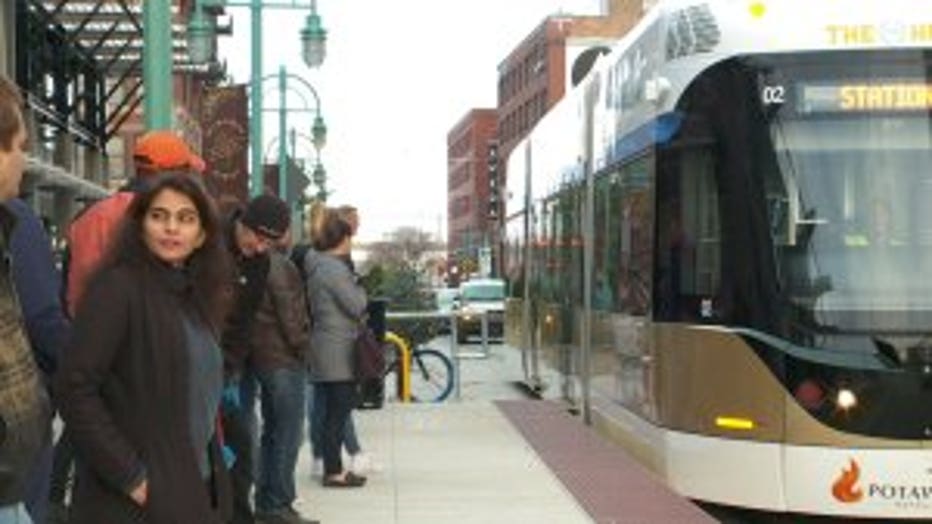 MILWAUKEE -- If you're in downtown Milwaukee, you may notice the city's brand new streetcar operating. Saturday, Nov. 3 was the first full day of The Hop's service in the city, and curiosity is keeping them packed with people.

"It's fun because it is slow, it's nice, it gives you a good view," said Drake Hrankicka, The Hop rider.

Drake Hranicka celebrated the fresh perspective provided by Milwaukee's brand new streetcar.

"Scary and thrilling at the same time," said Hranicka.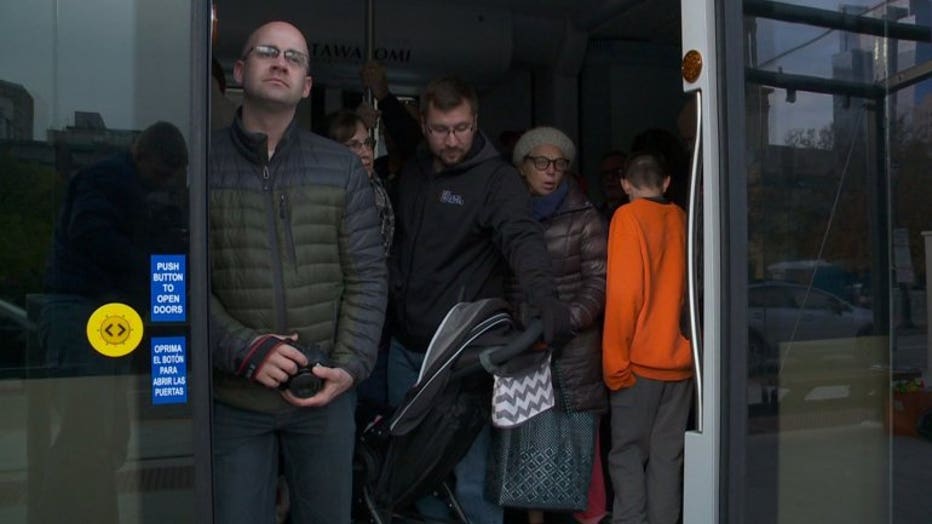 Hranicka says his first journey on The Hop was seamless.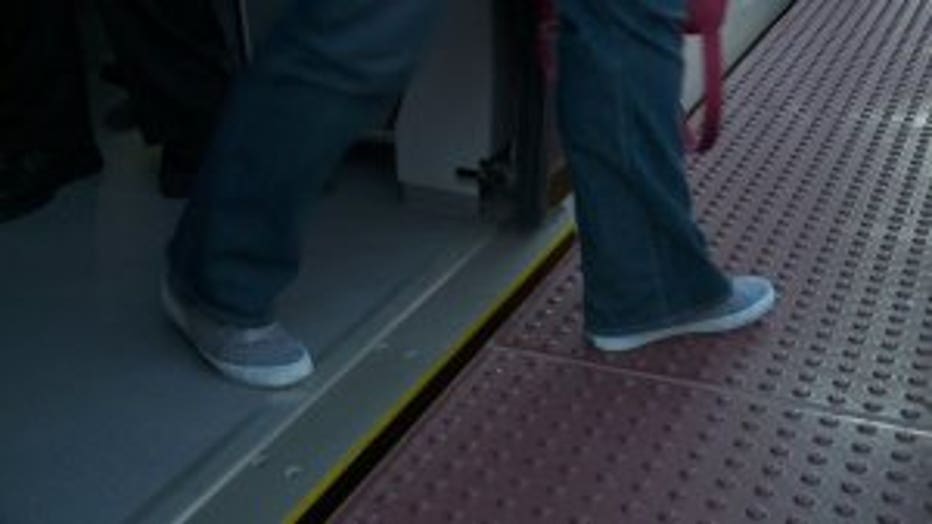 "I think the people did a good job making the area smooth for the train to roll down," Hranicka said.

With a fleet of five streetcars, The Hop loops around different portions of the city. Made up of miles of tracks and cables, the goal is to connect communities.

"People don't want to get off. They're riding it from end to end and back again," said Jeff Polenske, streetcar project manager.

City Engineer Jeff Polenske says while people are boarding, the city is keeping track of ridership.

"Each doorway has an automatic. That information is being stored," Polenske said.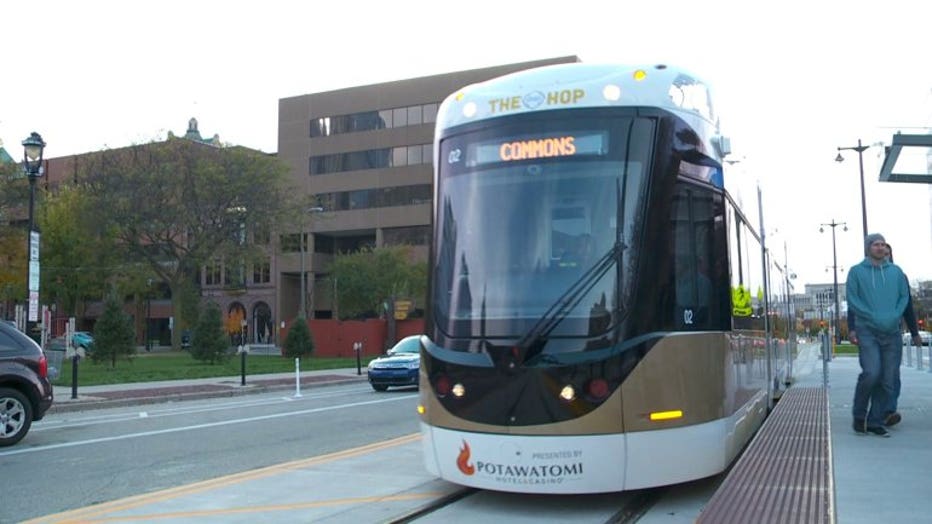 Day two of The Hop came with heavy volume.

"Crowded. Very crowded. There were so many people and almost nobody got off," said Hranicka.

Each rider has their own story on why jumping on The Hop was something they couldn't skip.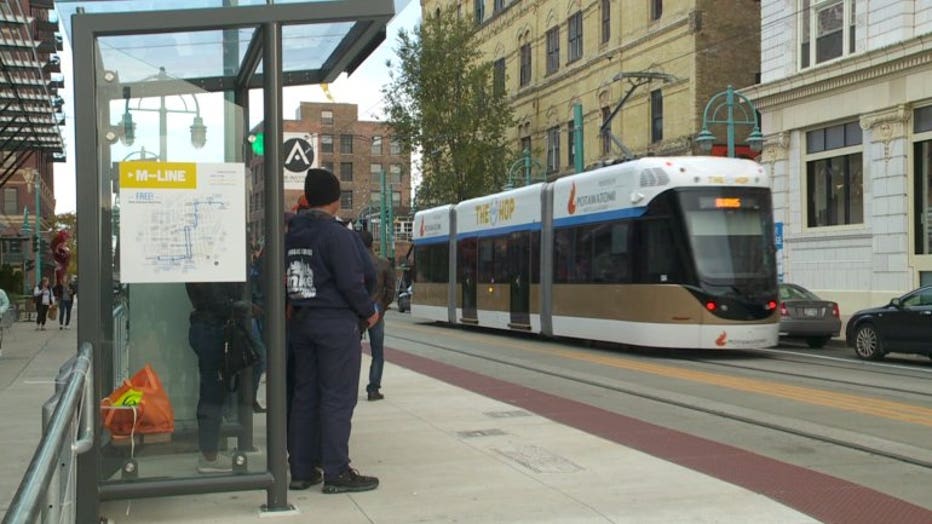 "My friend and I just wanted to check it out and see what The Hop is all about," said Grace McCormick, The Hop rider.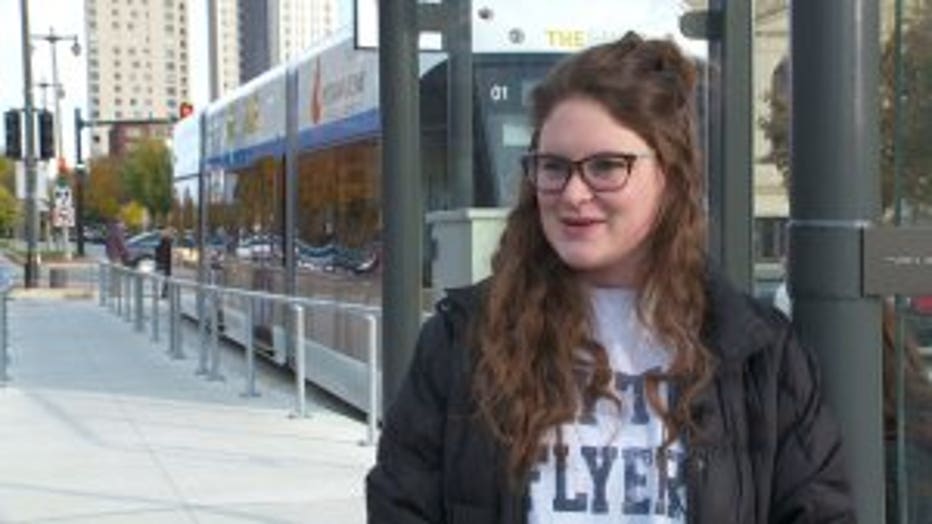 For many, the first ride is an aimless adventure.

"We're just getting on and seeing where it takes us," said McCormick.

Each of the five streetcars in the fleet can carry up to 150 people with two-and-a-half miles of track. The Hop will loop around major portions of downtown Milwaukee. Beginning with the Nov. 2 launch, The Hop will operate seven days a week on the following schedule: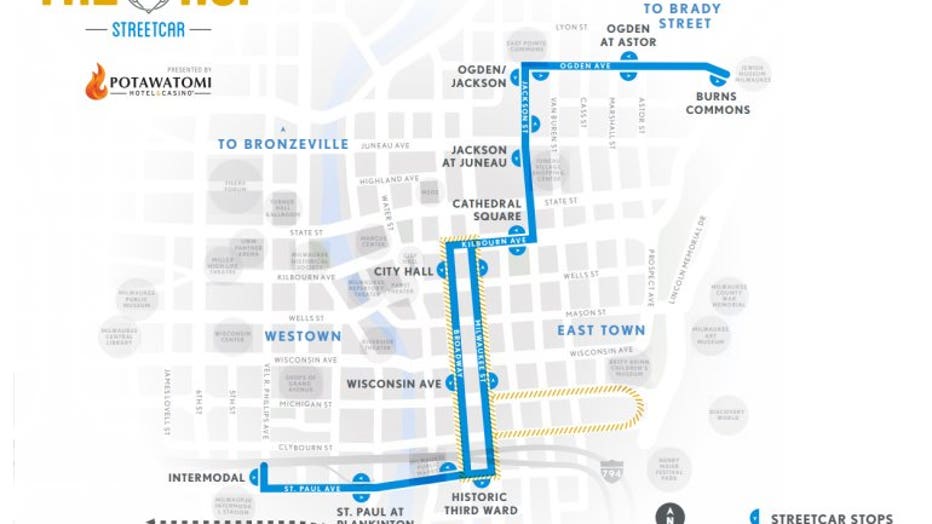 Rides on The Hop will be free for the first year because of Potawatomi Hotel & Casino's 12-year, $10 million sponsorship deal.

CLICK HERE to learn more about Milwaukee's streetcar.

CLICK HERE for a complete listing of events during the grand opening weekend.