Saukville Community Food Pantry empties their shelves to feed those in need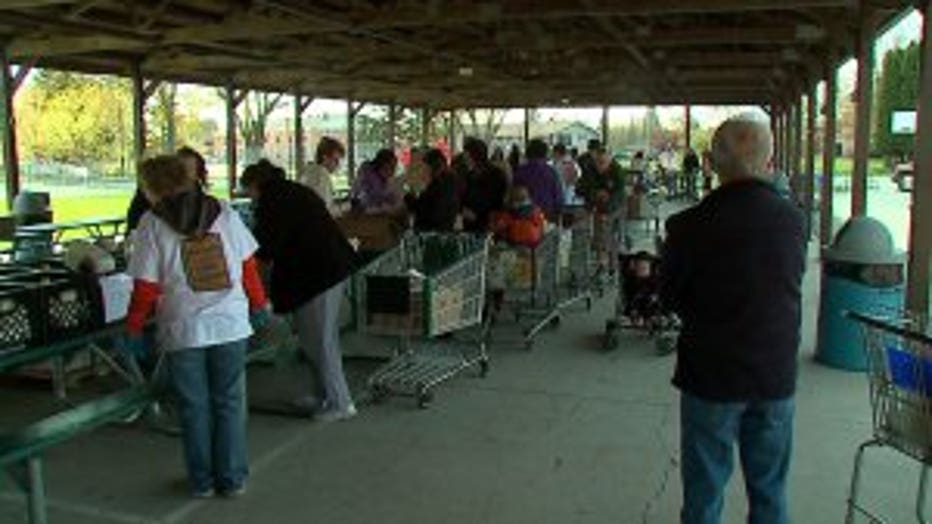 Saukville Community Food Pantry


OZAUKEE COUNTY -- Members of the Saukville Community Food Pantry are emptying their shelves to feed people in need.At the back of St. Peter's United Church of Christ in Saukville, roughly 200 families came for help Friday, May 5th. Some say the need to eat knows no demographic and those who are most in need could be the ones you least suspect.

"Our economic situation is really tight. A few things happened to us previously before retiring," said Patrick Roberts, food pantry recipient.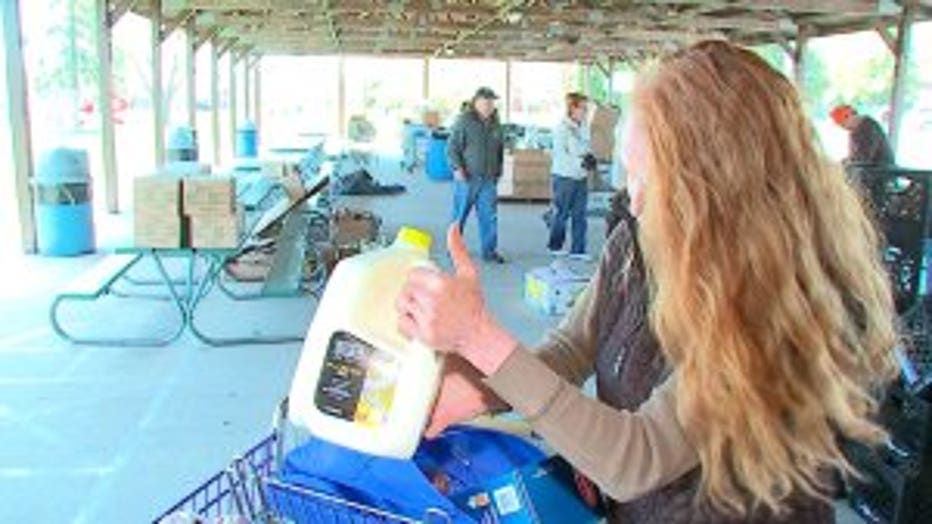 Saukville Community Food Pantry


Barb and Patrick Roberts, both in their 60s, found themselves mounting huge medical bills upon retirement with one-third of their money going towards paying it off.

"There is a need for food in this area, something that most people don't realize," said Mark Gierach, Saukville Community Food Pantry.

In partnership with Feeding America, the Saukville Community Food Pantry has opened up their coffers to feed people in Ozaukee County.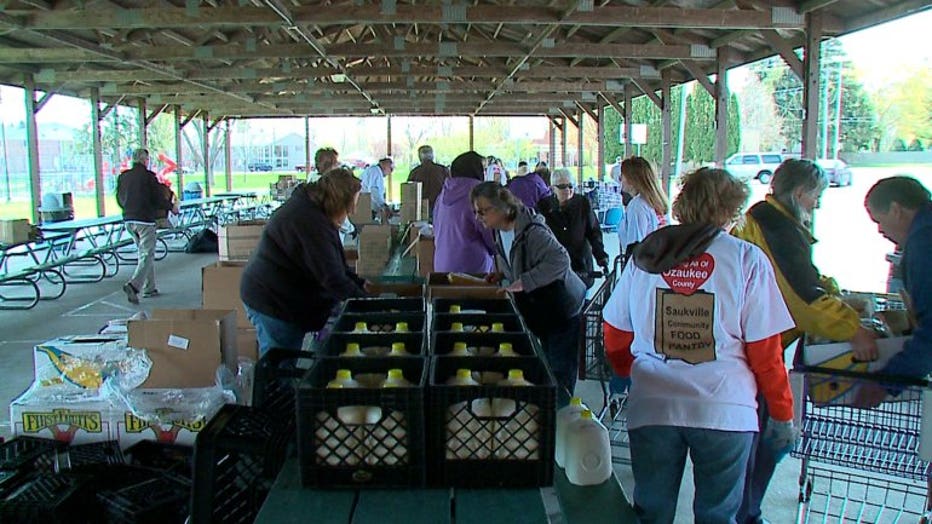 Saukville Community Food Pantry


"There are people in Ozaukee County that pinch things throughout the month and there simply isn't enough food to go around all the time," said Gierach.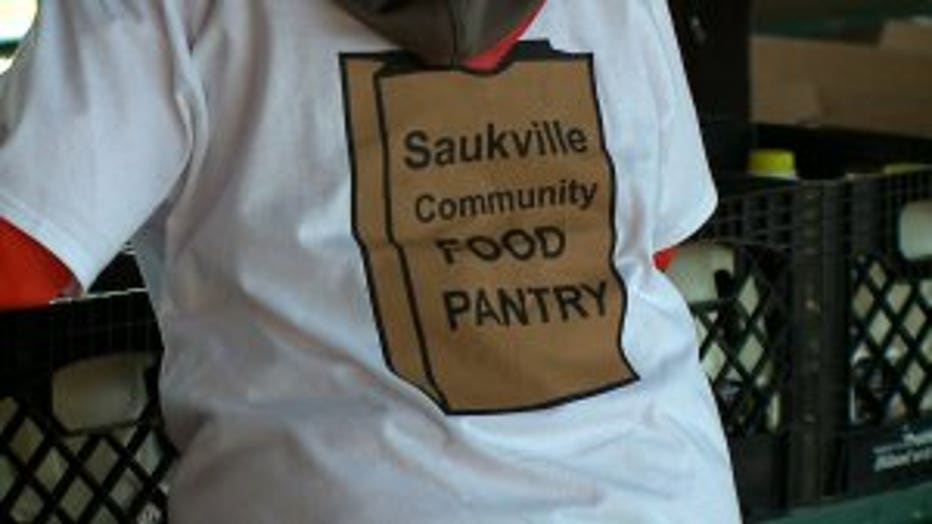 Saukville Community Food Pantry


"The volunteers are outgoing and respectful. They only ask that you are respectful in return," said Barb Martzahl, food pantry recipient.

Looking down the line of people, many of the faces are different. Men, women, young and old -- a lot of people need a little extra help.

"They've been really considerate, really helpful and don't make us feel bad that we're coming here," said Patrick Roberts.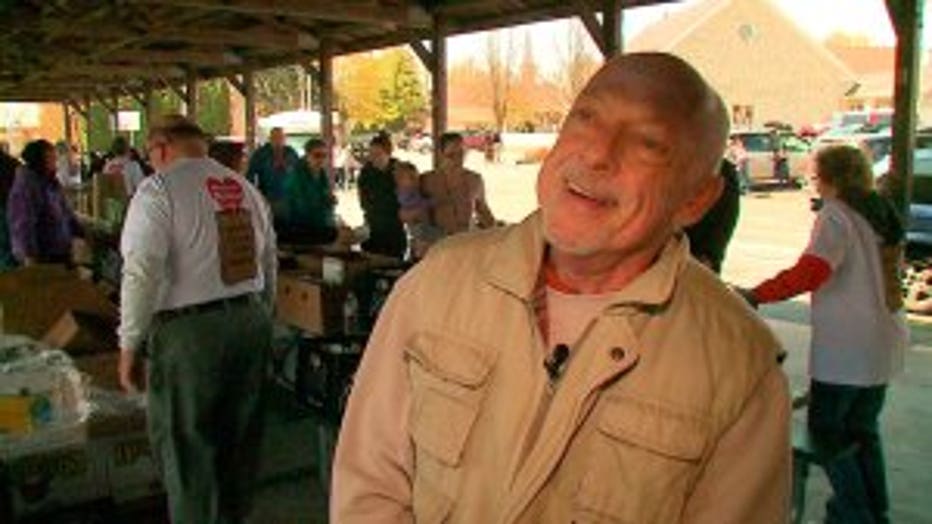 Food being handed out is meant to be kept for awhile. Frozen chicken, lemonade, canned tomatoes, spinach, it all has to go. Before loading up their car, the Roberts had a little bit of advice for those who are about to retire:

"I don't think people realize how tight things are going to become," said Patrick.

We asked Patrick and Barb Roberts if anything about their experience in the food pantry line surprised them. They both said they were marveled by the generosity of those helping them -- and that many of the people in line next to them suffer from lack of mental health treatment.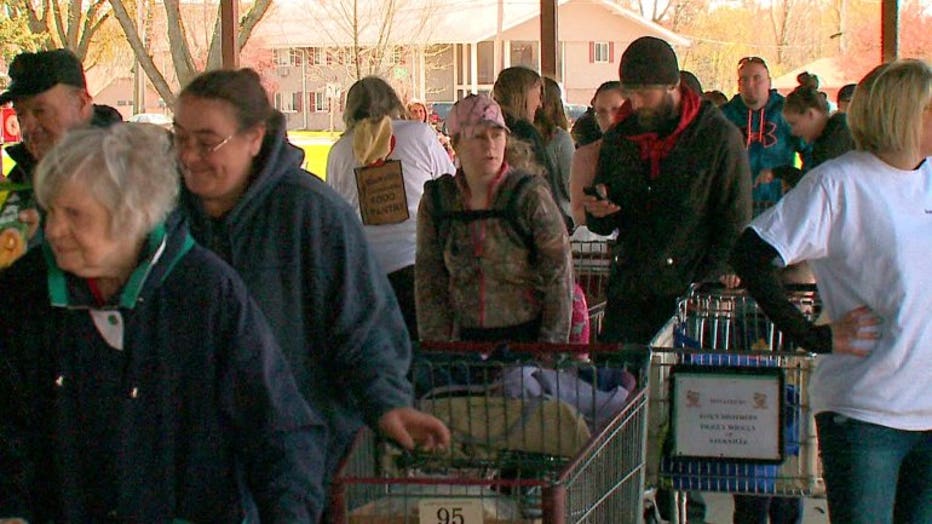 Saukville Community Food Pantry