"Safe vehicles picking up every kid:" Milwaukee school buses undergo inspection for 2015-16 year


MILWAUKEE -- The start of school means school buses will hit the road soon. Right now, the Wisconsin State Patrol is inspecting thousands of buses that will transport students on school days.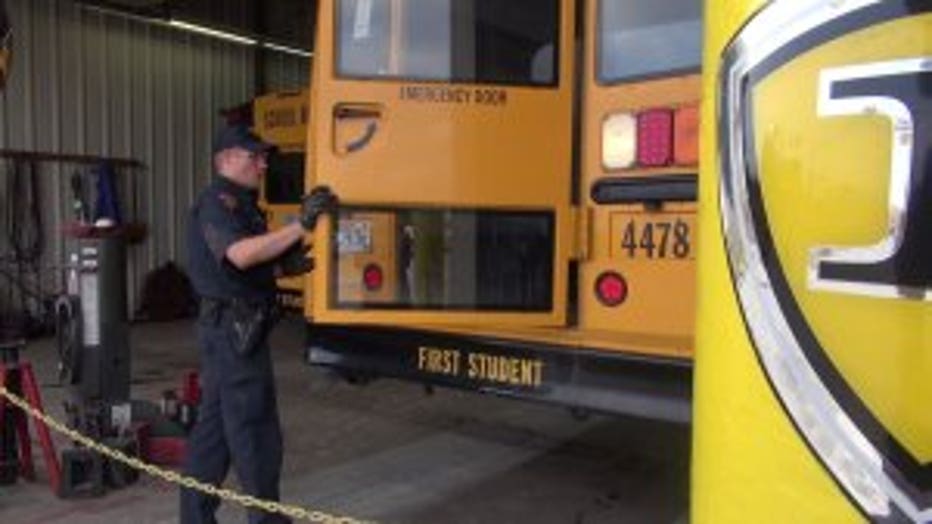 Every bus gets an annual inspection. The majority of them are inspected in July and August, right before they start to carry the students daily.

"Just checking the lug nuts, making sure they're not loose," said Thomas Disterhaft, State Patrol inspector.

Each school bus gets a thorough check to ensure the most precious of cargo is safe. At First Student, this busy time of year is the most important.

"We want to make sure we're out there with safe vehicles picking up every kid, making sure they get to school on time and home on time in a safe manner," said Mitch Dimitrijevic, location manager for First Student bus garage.

And they do that through the Wisconsin State Patrol and a lengthy checklist: brakes, lights, stop signs, turn signals, and emergency doors. The inspection also takes them underneath the bus.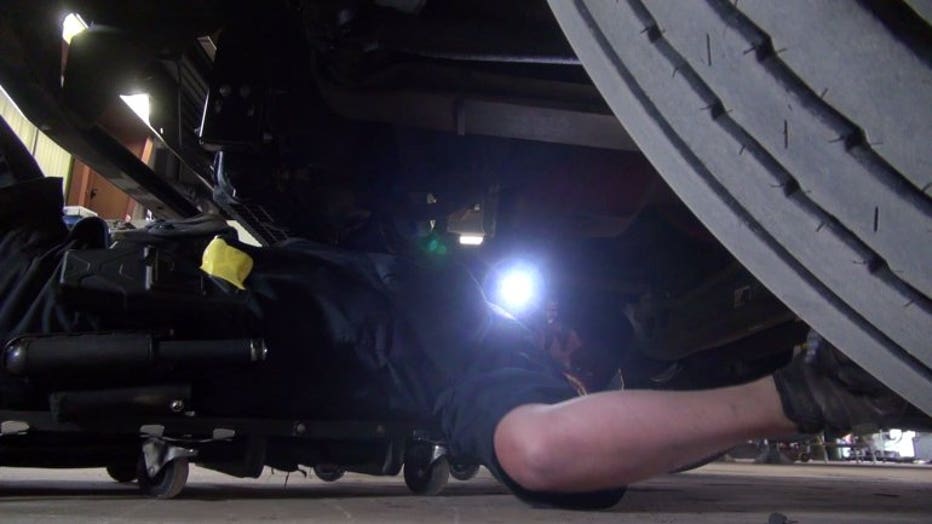 The search for violations is a dirty job, but they take it very seriously.

"Having kids myself, this is a very important issue to me," said Disterhaft.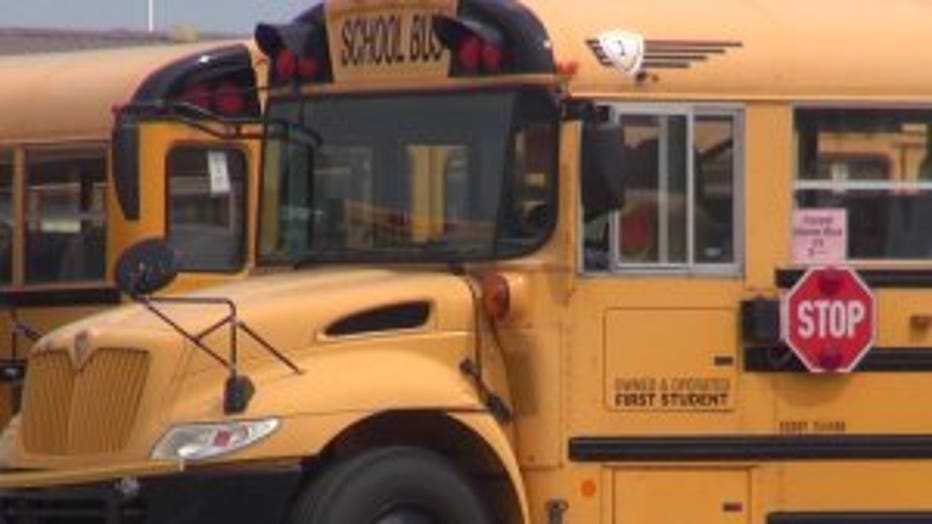 Once the outside inspection is complete, the inside gets the same treatment.

"I'm checking the cushions. These have plenty of cushion," said Disterhaft.

This ensures the students' ride is not only safe, but comfortable. Each nob is pressed and each sounded tested until the bus gets an A+.

"Once the vehicle passes, we put an annual sticker on so it's good for next year," said Disterhaft.

If there are any violations found, the bus will be deemed unfit to carry passengers until the problem is fixed.