Roth family soon to return to Neenah, waiting departure from China amid coronavirus outbreak
NEENAH -- The Roth family from Neenah boarded a plane in Wuhan, China Tuesday, Feb. 4 --  the epicenter of the coronavirus -- set to fly into Riverside, California. The family visited relatives in Wuhan for the Lunar New Year.

Samuel Roth was thrilled to learn his family would be coming home on a U.S.- chartered flight -- and shared the picture below of his young daughter.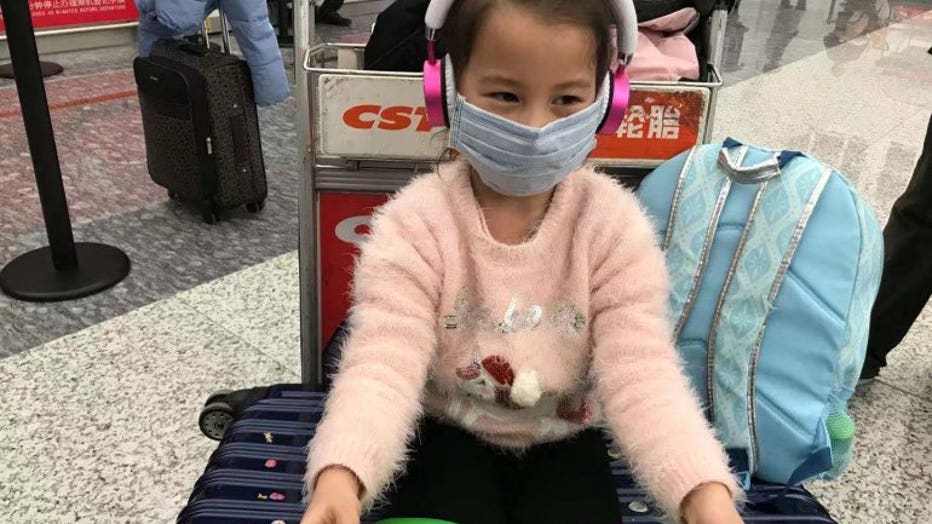 The flight was originally supposed to leave at 4 p.m. (CST) Sunday. After a delay, the flight was scheduled to leave at 10 p.m. (Wuhan time) Tuesday. As of 4 p.m. Tuesday Milwaukee time, the family was still waiting to take off.

The outbreak of coronavirus led to thousands getting sick -- and hundreds of deaths. The Department of Homeland Security said people coming from Wuhan would be quarantined for up to 14 days.

As soon as their quarantine is up, Samuel Roth said he'll be there -- and he planned to make his family pancakes when they're reunited again.