Repairs complete after FOX6 exposes problems with railroad bridge -- but are there still issues?


MILWAUKEE -- The fix is finished. Eight months ago, FOX6 News exposed serious safety concerns with a railroad bridge over S. 1st Street in Milwaukee. The story snowballed, and revealed deeper issues regarding railroad secrecy and how the railroad companies can keep their inspection reports from the public.

As 2015 came to a close, there was resolution to both of those issues.

The S. 1st Street bridge in late December, 2015 looked almost nothing like it did in spring.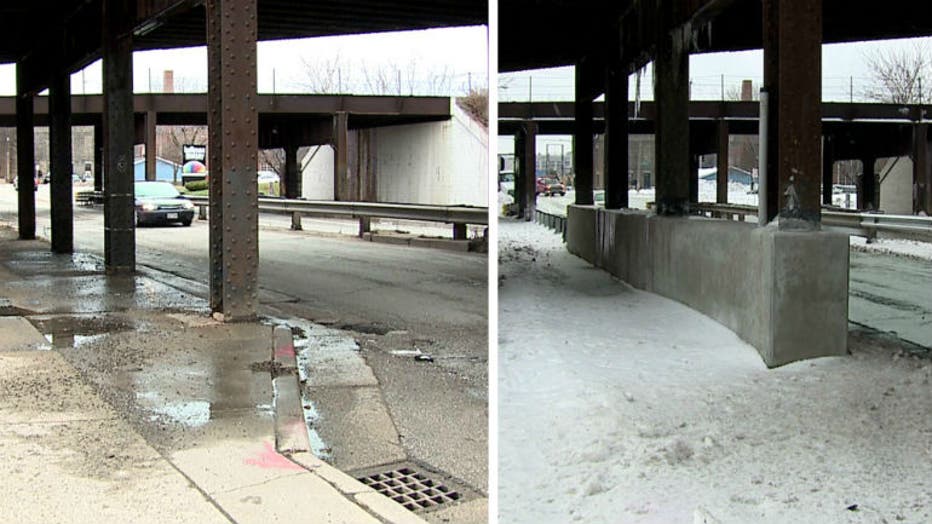 In April, Chris Raebel, an architectural engineer and steel expert took a look at the bridge with FOX6 News.

"This needs to be fixed. This is not acceptable," Raebel said.

He was referring to the steel beams that support the bridge. Road salt had rusted away the base of the beams. The vertical supports were a fraction of their original thickness. Layers of rust indicated inspectors had ignored the issue for years.

PHOTO GALLERY:



Meanwhile, overhead, 12,000 ton tanker trains, loaded with a highly-explosive form of crude oil from the Bakken oil fields in North Dakota moved through Milwaukee.

Now, the corroded columns are encased in concrete -- three-foot-high walls, reinforced with rebar.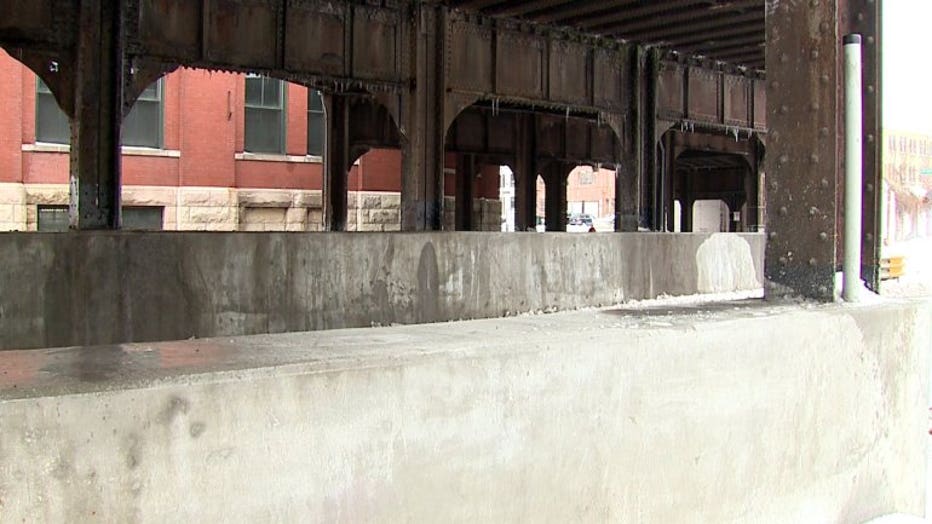 The month-long repair was finally finished in late December on the bridge the railroad company had insisted, before FOX6's investigation, was just fine.

"They`ve coated it with something that I suspect is intended to try to mitigate the corrosion," Raebel said when taking another look at the bridge after the fix.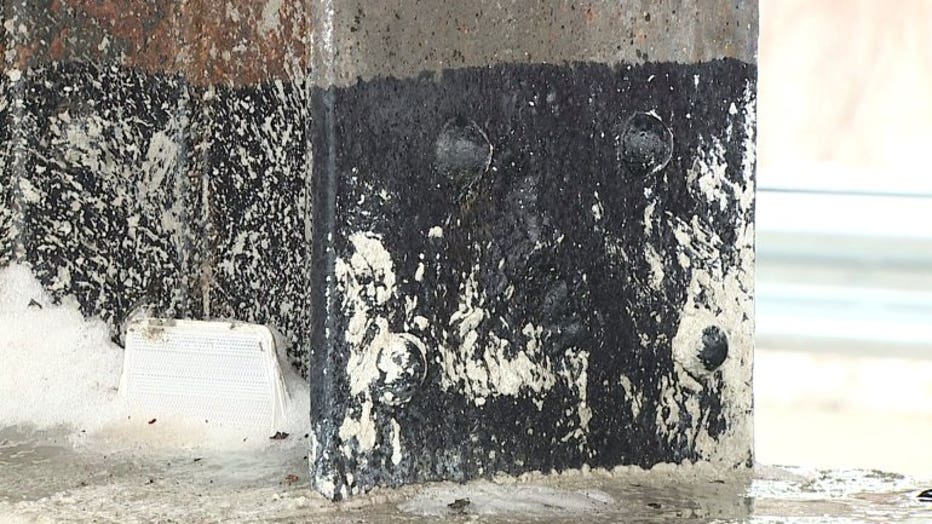 FOX6's Brad Hicks: "Do you think this is a reasonable solution at this point?"

"I think so. I think this will give some service life out of the bridge. They`ve taken care of the main problem which was at the base of the columns where they were severely corroded. This will protect it from the salt spray," Raebel said.

The three walls around the 13 corroded columns have an added benefit. They boost the load limits of the bridge.

"The steel column, if you will, it acts like it`s a little bit shorter than it was, which then it can handle more capacity," Raebel said.

But just after this fix was completed, Raebel's engineer eye caught some other issues.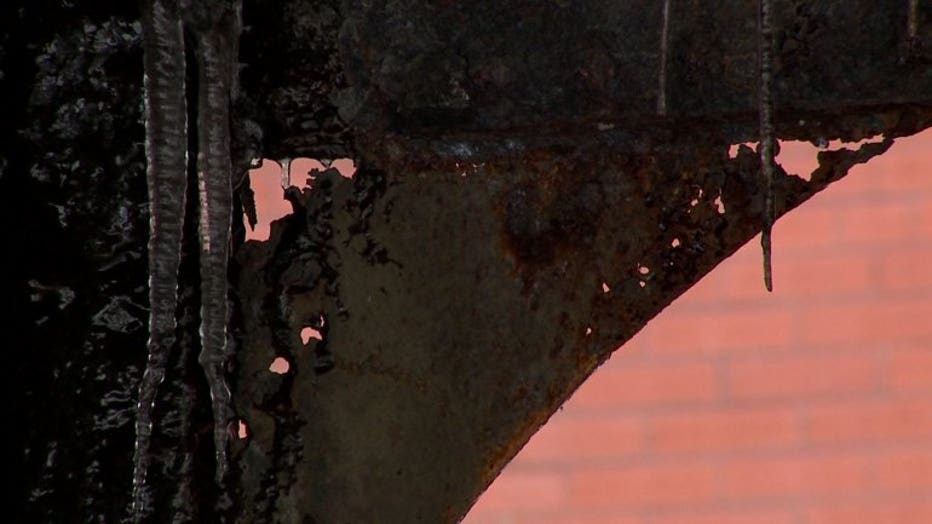 "I think there`s quite a bit more to be done on this bridge. I notice that some of the haunches on the bottom have a little bit of corrosion to them. That`s part of the connection of the beam that goes across to the column. So the problem continues. This looks like something that could be the next step," Raebel said.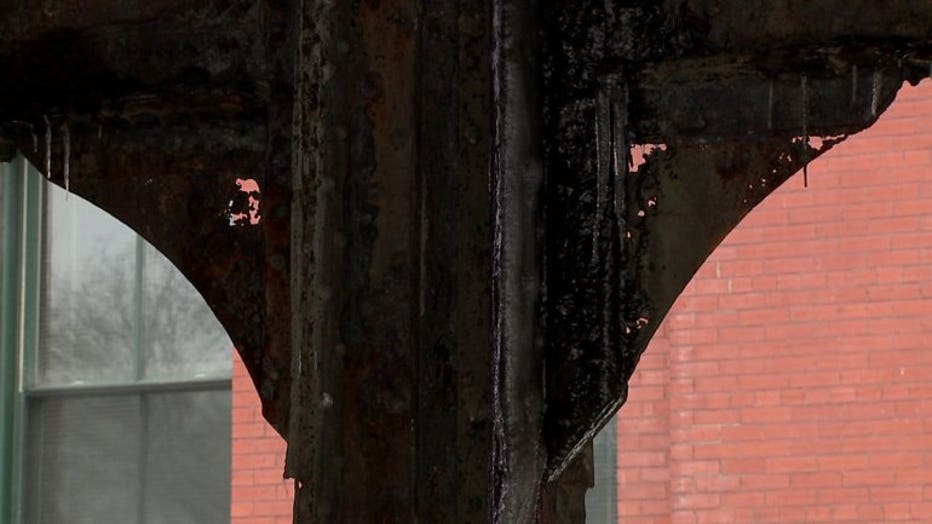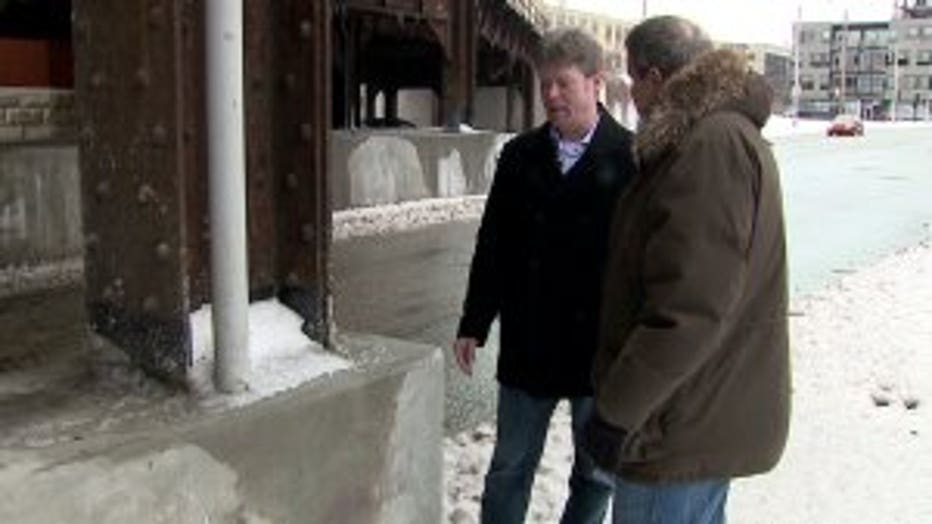 Chris Raebel and FOX6's Brad Hicks take a look at repairs made to S. 1st Street Bridge


Canadian Pacific owns the bridge. CP officials now say this repair was planned all along -- but railroad officials have repeatedly refused to release anything to support that.

Those days are done.

After FOX6's reports revealed how the railroad companies can keep their inspections secret, Senator Tammy Baldwin got a provision through Congress that requires them to release their most recent inspection reports.

The bill, with that provision, has been signed by President Barack Obama.