Rep. Mandela Barnes challenging Lena Taylor for seat on Wisconsin Senate


MADISON -- Wisconsin Rep. Mandela Barnes is challenging fellow Milwaukee Democrat Lena Taylor for her Senate seat.

Barnes announced the run Monday morning, April 11th -- saying the area needs fresh, transformational leadership.

Below is a statement from Rep. Barnes:

"It has been an honor and a privilege to serve my neighbors as a community organizer and as a State Representative over the past several years. After much deliberation, guidance, and encouragement, I am seeking the support of people in Wisconsin's 4th State Senate District - who deserve new leadership that they can trust - to serve as their State Senator.

"I have worked to make our neighborhoods safe, secure, and more vibrant places to live, so that our children and families have the best chance to sustain and succeed.  Unfortunately, Governor Walker, the Republican controlled Legislature, and politics-as-usual in the Milwaukee area have stood in the way of true progress for our neighborhoods.

"Now more than ever, we need fresh, transformational leadership with a vision to not only address our serious challenges, but also unlock our untapped potential. As State Senator, I will fight for a vision that ensures the best public education for our children, curbs the tragic and senseless epidemic of gun violence, and builds ladders of opportunity for our neighbors to thrive and succeed in life.

"Over the next several months, I look forward to talking with families about their values and priorities as I work to earn their trust and support for State Senator."

It's unusual for Democratic senators to face primary challenges. According to Wisconsin's Government Accountability Board, that last happened in 2010, when Chris Larson beat Jeff Plale for a Senate seat.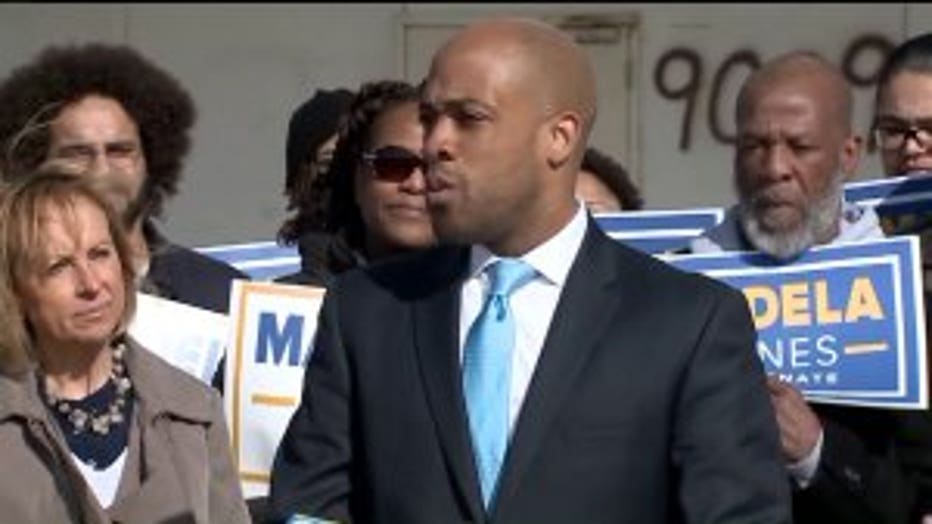 Barnes was elected to the Assembly in 2012. Taylor was elected to the Assembly in 2003 and the Senate in 2004.

She has had conflicts with her fellow Democratic legislators, particularly Larson, who had a public dispute with her in late March. Larson says Taylor started yelling at him and Taylor says Larson made offensive comments.

While this race may appear to some as the young upstart versus the seasoned veteran, a local political expert says there's more.

"I was really surprised, if only because, in Wisconsin politics, when an incumbent runs for re-election, the incumbent has a 90 percent chance of re-election," said UW-Milwaukee Professor Mordecai Lee.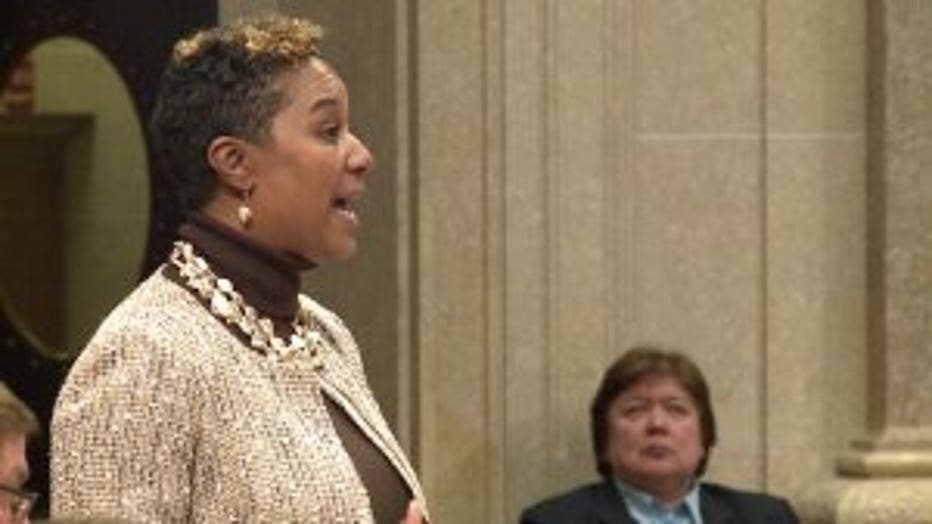 Lee says the race has implications beyond the superficial young upstart versus the battle-tested office-holder.

"This is kind of like a showdown about the soul of the Democratic Party. Where is it? Is it highly ideological, or is it sort of moderate centrist? Those are really important decisions," said Lee.

They are decisions which Lee says could have political futures hanging in the balance as Wisconsin election rules prevent Barnes from running for his current Assembly seat simultaneously.

"If he wins, then he'll be something of a giant slayer, but if he loses he'll be forgotten and he'll be out of politics," said Lee.

Senator Taylor released this statement in response to Barnes' announcement:

"There's no greater privilege than serving the residents of the 4th Senate district.  In my 13 years  of service, I have authored and passed more than one hundred laws.  With a proven track record of accomplishments and experience, I look forward to my run for re-election."

Lee said the uphill climb ahead for Barnes is made even more difficult by the fact that this election takes place in August, and thus will not be strongly impacted by the presidential election which is expected to bring a large number of younger voters to the polls.