Remember Tuff the bulldog? He's back, this time on a t-shirt?!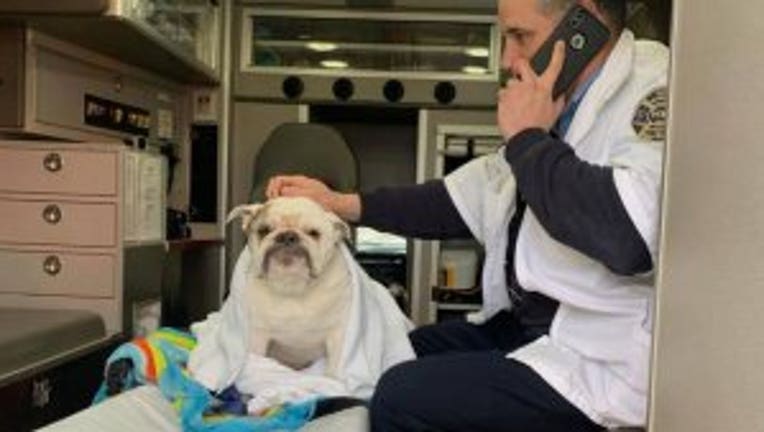 article
SOUTH MILWAUKEE -- Remember Tuff the bulldog? South Milwaukee firefighters rescued him from a slab of ice on Lake Michigan on Friday, Jan. 31.

Tuff apparently ventured out onto some ice to retrieve a stick and fell through the ice and into the frigid water. Officials say he was reportedly submerged for ten minutes or more.

Tuff was expected to make a full recovery from his adventure. And now, South Milwaukee firefighters are pondering putting his likeness on a t-shirt to recognize his "fearlessness, toughness and tenacity.




According to a Facebook post, the t-shirts may be made by JBs Tee Shirt Factory -- and proceeds will go towards supporting SMFD's water rescue training and equipment and a pet charity to be determined. Would you buy?