Regeneron COVID treatment at Milwaukee Infinity Pharmacy, '70% effective'
MILWAUKEE - An independent pharmacy in Milwaukee is now offering a COVID-19 monoclonal antibody treatment.
In September, the Department of Health and Human Services announced it would allow licensed pharmacists to administer certain COVID-19 therapies. While REGEN-COV is not FDA approved, it is authorized under an emergency use authorization.
"We are one of the only community pharmacies who got approved for the treatment," said Marwa Bakr, owner and pharmacist at Infinity Pharmacy.
More than a year and a half into the pandemic, COVID-19 treatment options for some are now available.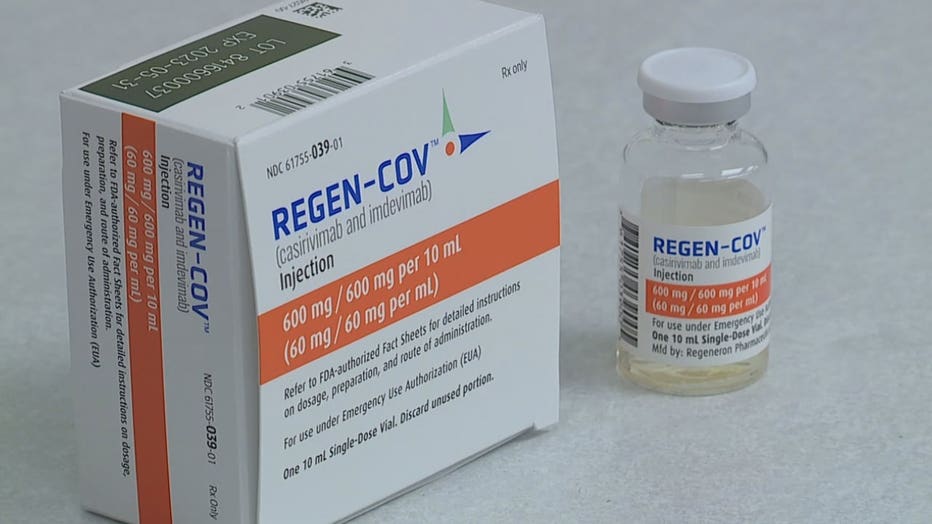 Just last week, Bakr received her first shipment of REGEN-COV (casirivimab and imdevimab), a monoclonal antibody treatment from Regeneron.
SIGN UP TODAY: Get daily headlines, breaking news emails from FOX6 News
"The monoclonal antibody treatment helps to neutralize the effect of the COVID-19 virus, and reduce the progression of the virus and minimize the hospitalization rate of the patient," said Bakr.
The treatment is administered to patients at the pharmacy through four subcutaneous injections – in the upper arms, thighs, or abdomen. All four injections are given in the same visit. 
"It's 70% effective," said Bakr.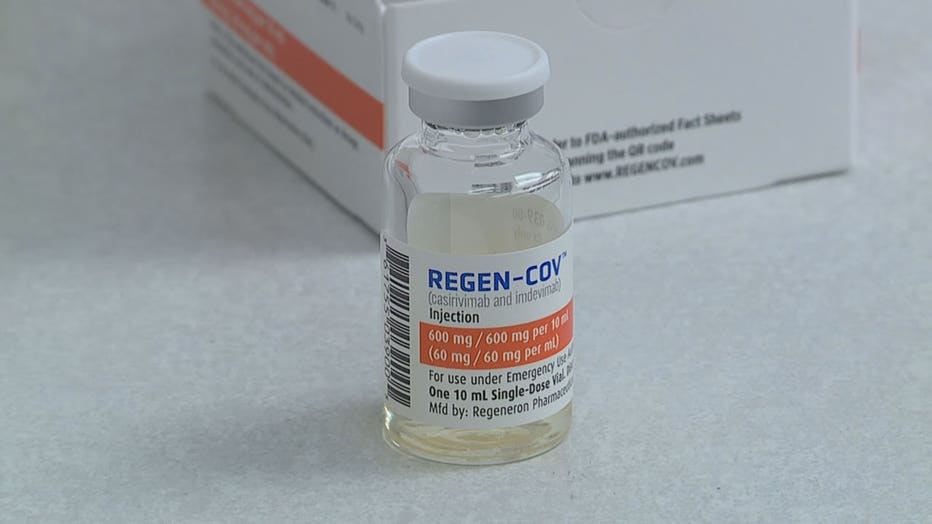 To be eligible to receive REGEN-COV, you must:
Be at least 12 years old

Test positive for COVID-19

Experience mild to moderate symptoms, not severe

Get the treatment within 10 days of symptom-onset

Have an underlying health condition
At Infinity Pharmacy, appointments are necessary for this treatment. Patients should expect it to take 90 minutes, as the pharmacist will need to monitor the patient for one hour post-injection.
Possible side effects of REGEN-COV include pain, bruising, soreness, and swelling near the injection sites. Other side effects are possible. The treatment is still being studied so according to Regeneron, "it is possible that all of the risks are not known at this time."
The treatment is currently being paid for by the U.S. government and is free to patients.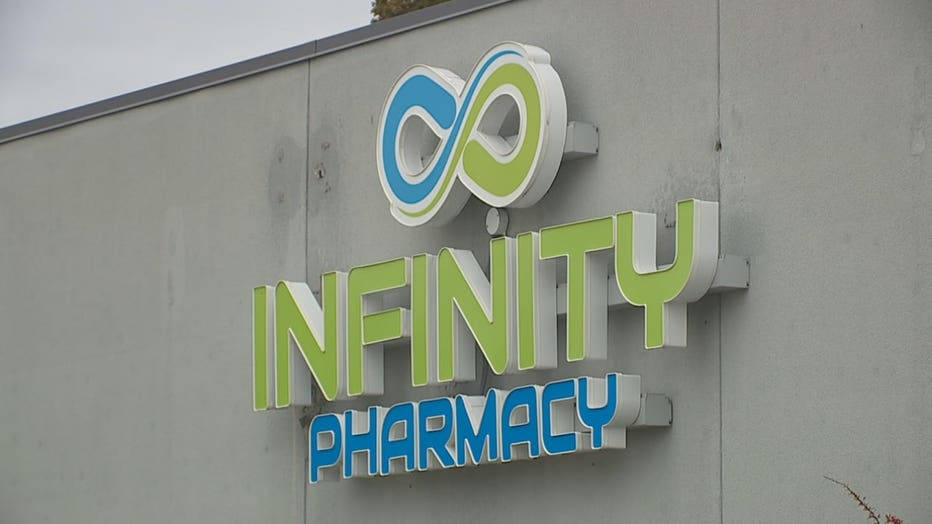 The goal of the treatment, Bakr says, is to prevent severe progression of coronavirus symptoms and hospitalization. Still, she is urging community members to roll up their sleeves for a different shot first.
"It's very crucial to be vaccinated," said Bakr. "This treatment is not a replacement for the vaccine."
Infinity Pharmacy is still administering all three available vaccines: Pfizer, Moderna and Johnson & Johnson. Those who are eligible can also get their booster shot at the pharmacy. Plus, the pharmacy offers both PCR and rapid antigen tests for COVID-19.