"Really want to be there:" PGA Tour pro from Menomonee Falls hopes to play U.S. Open at Erin Hills


MENOMONEE FALLS -- Many Wisconsin golfers are hoping to be one of the 156 players competing in the U.S. Open at Erin Hills. A Menomonee Falls native is fighting for that opportunity.

"Ever since they announced it, I circled it on the schedule," Mark Wilson said.

At River Forest Country Club in Elmhurst, Illinois, the PGA Tour pro got a few strokes in -- hoping he can do the same thing at Erin Hills during the U.S. Open Championship.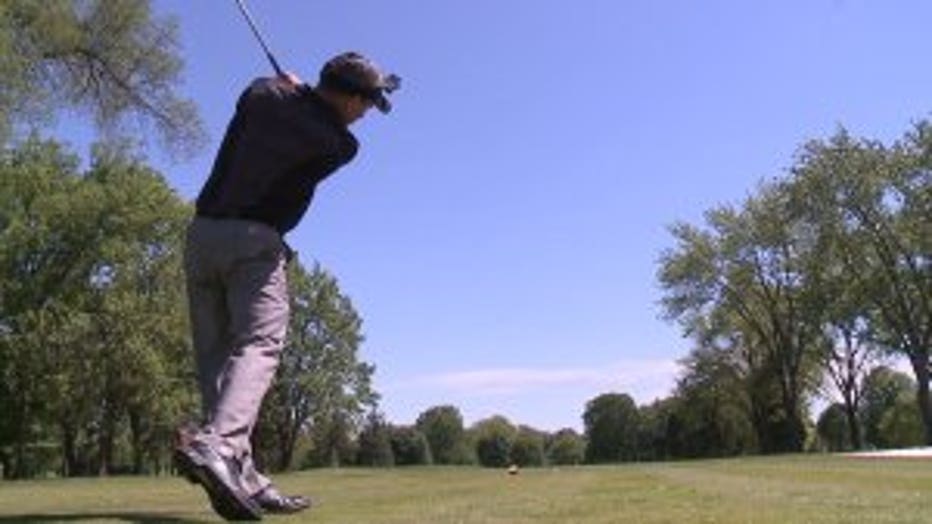 "I really want to be there. I'm excited for the chance to be there," Wilson said.

Wilson, a five-time winner on the PGA Tour is having to work his way into the field of 156.

"This year I've only played in five tournaments. I've just been playing a lot of golf at home. Played at River Forest, Butler National, Cog Hill, all those kind of places just kind of on my own, working on my game. 150 yards and in has kind of been the focus. That's where you save most strokes in your game. That's where I'm at," Wilson said.

In 2017, he's playing as a non-exempt player on the tour, meaning he has to qualify or get an exemption for tour events, including the U.S. Open.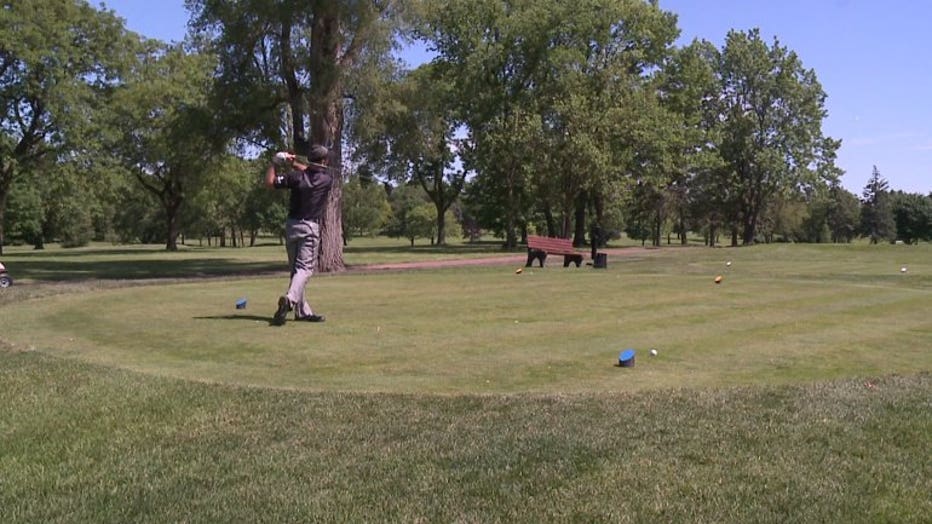 "I still have the drive. I still love the challenge of the game. I want to be out there competing. I watch, usually, the end of the tournaments every week to just kind of remind myself how cool it is to be there competing for a PGA Tour title and I want to get back," Wilson said.

A step towards that is the U.S. Open sectional qualifier in Memphis.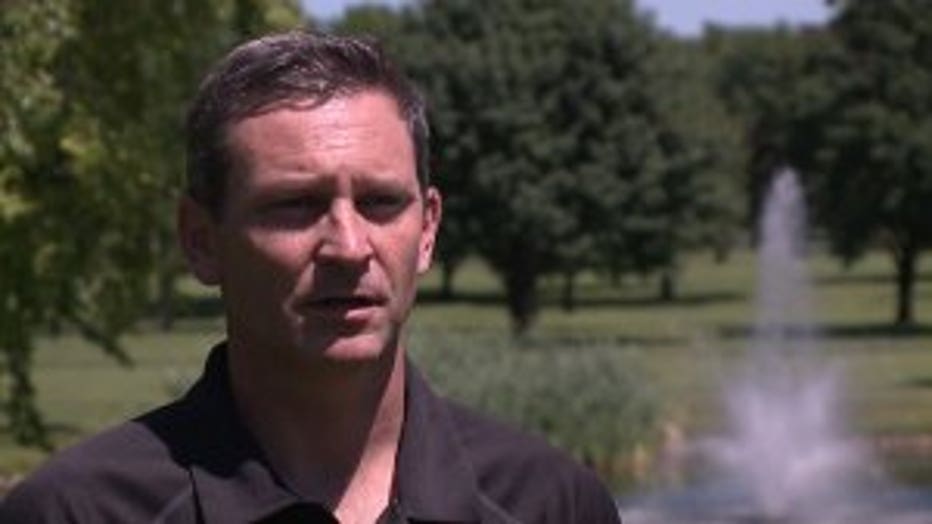 "I love the course in Memphis. It's a good challenge. Best case scenario I qualify, take the challenge of TPC Southwind in Memphis for the week and then show up at Erin Hills on Monday ready to play," Wilson said.

If his work pays off and he gets to play in the U.S. Open, he'll have quite the following.

"I would love to play in front of my hometown fans. It's been since the GMO days there at Brown Deer Park," Wilson said.

Wilson, who lives in the Chicago area, was born in Menomonee Falls.

"My parents live just 20 minutes from Erin Hills. They'd love to host me. They'd love to have the kids and everybody come and invade their house for the week, and my mom would do some nice home cooking for me," Wilson said.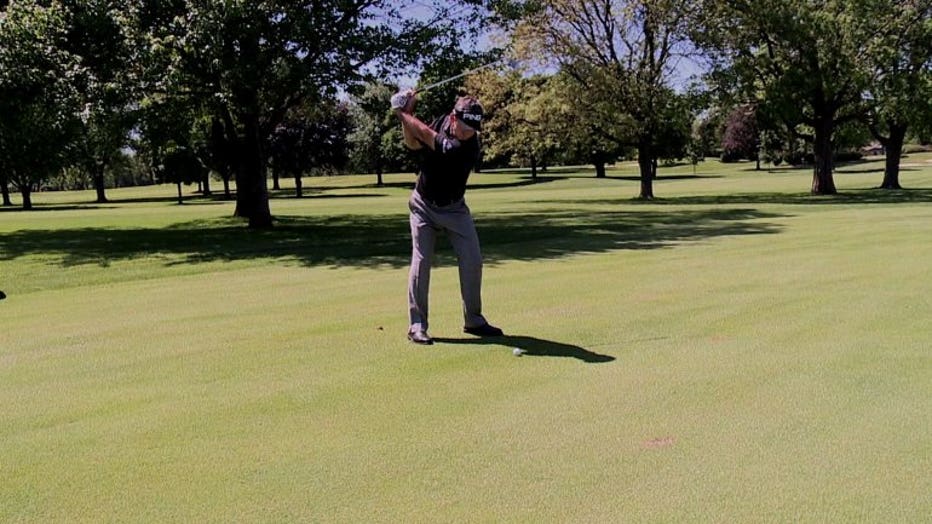 It would make for a much sweeter stay compared to any other tournament.

"Going back to my parents' house, you kind of like, it's like I've transformed back into my childhood, so it's a huge advantage and I hope that I'll play there next week," Wilson said.

Another advantage he'd have over most of the field is his familiarity with Erin Hills Golf Course.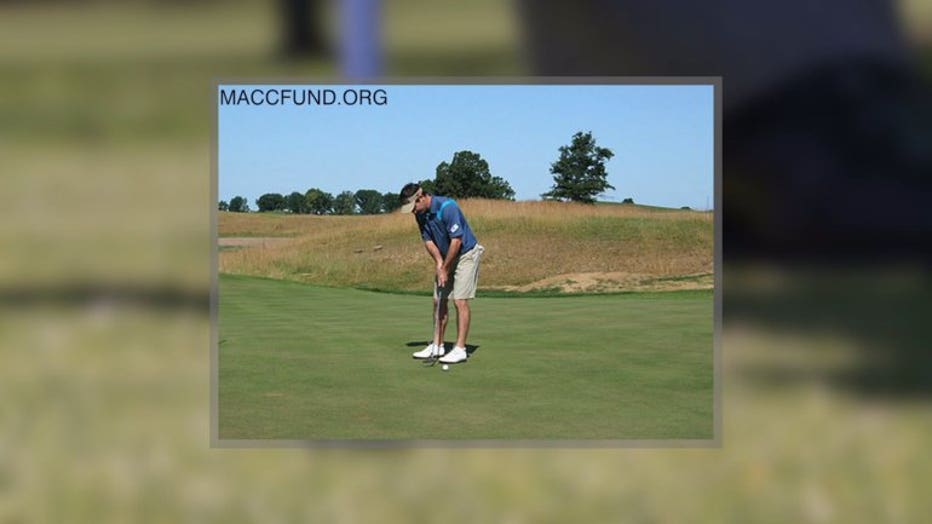 "I've been fortunate enough to play a high school tournament that Tom Tolman started for the MACC Fund, to benefit the MACC Fund back in 2007. I've been kind of partnering with that and played with some high school kids every summer, so I've gotten to play Erin Hills six or seven times due to their generosity, so I've seen it in the early stages and all the changes they've made and I always say it's really difficult," Wilson said.

Now, he's hoping to see the course from a different perspective with a different goal.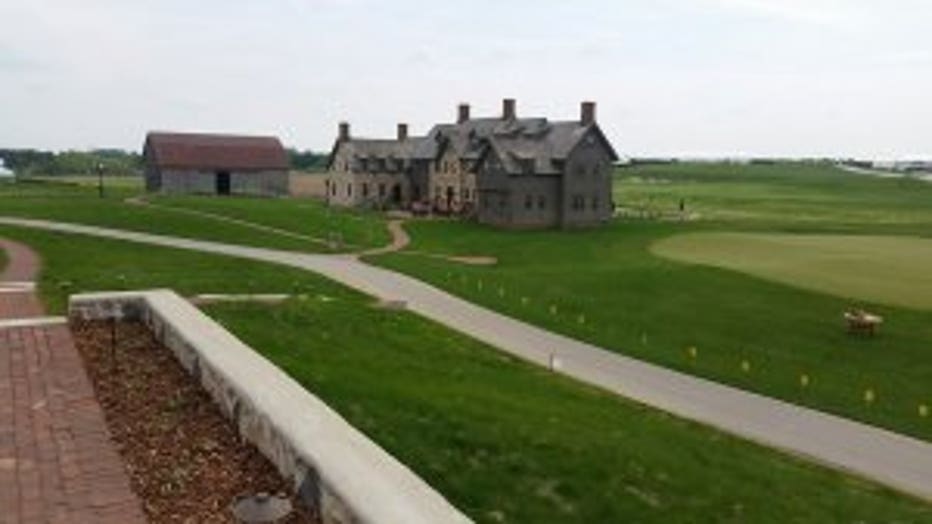 "In my life with golf, there's definitely more failures than there are successes, so I know if I'm not at Erin Hills, it's not the end of the world. There's going to be other tournaments down the road. With that said, I'm looking at this as an opportunity to do something great," Wilson said.

Wilson finished tied for 17th in qualifying, meaning he'll need to win the St. Jude Classic this weekend to get in.