"Really neat story:" She fought to get Delafield native his Medal of Honor; entire city celebrated success


DELAFIELD (WITI) -- A Delafield woman spent 28 years writing lawmakers and fighting to see a local man awarded the Medal of Honor. On Sunday, May 24th, on the eve of Memorial Day, her entire city celebrated her success.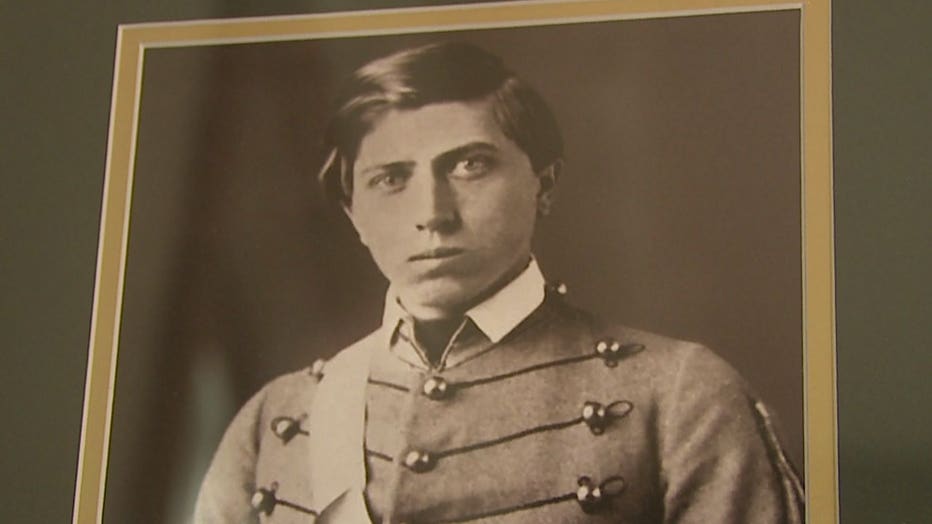 They marched through Delafield in the direction of Cushing Memorial Park, but this Memorial Day parade was like stepping back in time, as one veteran in particular was honored -- a Civil War soldier who until recently went largely unrecognized.

"It`s just a really neat story. It`s a neat piece of history," Jennifer Dorow said.

"It's an event over a century-and-a-half in the making," Dave Krueger said.

Krueger was the master of ceremonies on Sunday.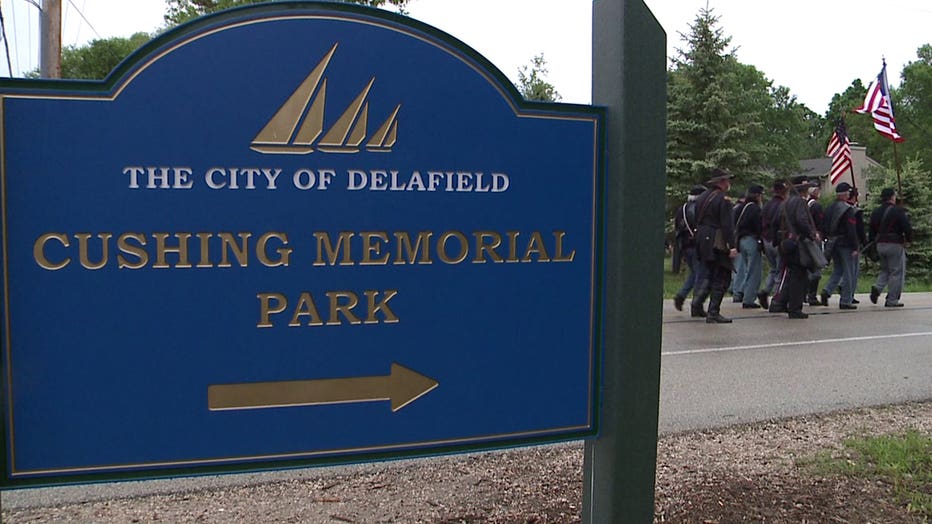 "Though he was gravely wounded, he continued to fight," Krueger said.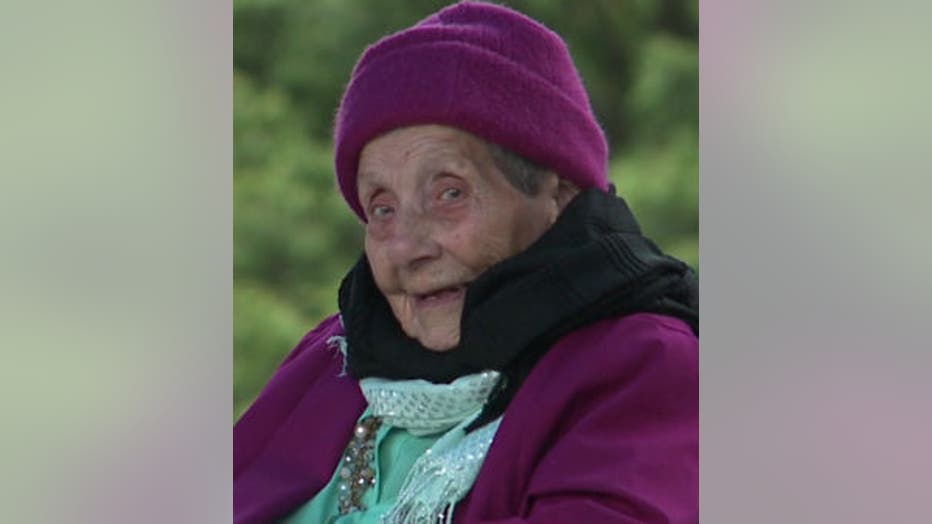 Krueger worked closely with Margaret Zerwekh for years -- pushing to see Alonzo Cushing, Delafield's native son, awarded the Medal of Honor for his effort to stop Pickett's Charge -- an important moment in the Civil War.

"His actions that day helped turn the tide and helped play a pivotal role in the Union victory at Gettysburg," Krueger said.

"I never thought it would happen," Zerwekh said.

Cushing's recently-awarded medal is on loan to Delafield, and it's been under close guard at City Hall.

"They're our ancestors practically. I think we all feel close to them," Krueger said.

On Sunday, Cushing Memorial Park was transformed for the celebration. Instead of 2015, it was 1863.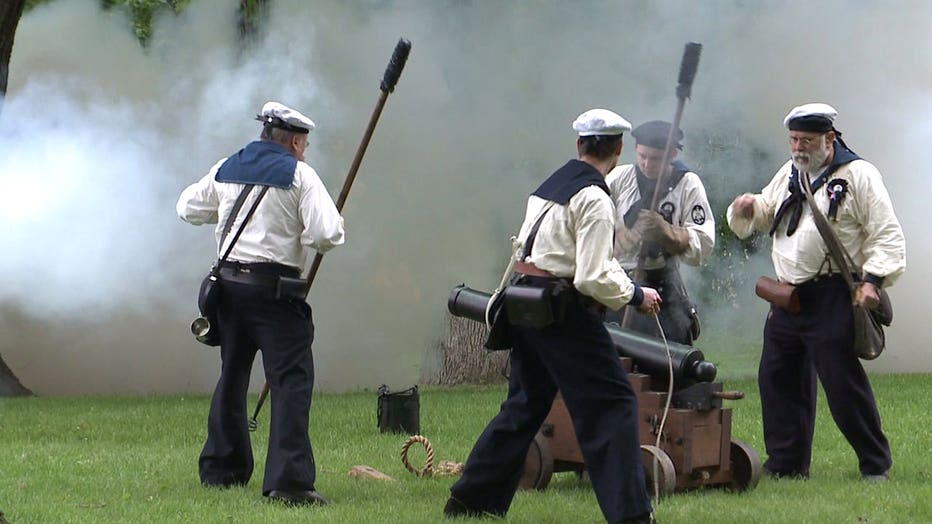 "It is 100% authentic," Jenna Theissen said.

Reenactors say they've been portraying Cushing's last moments for 30 years.

"We will never be able to be in that time period, but we will be the best representation of it," Theissen said.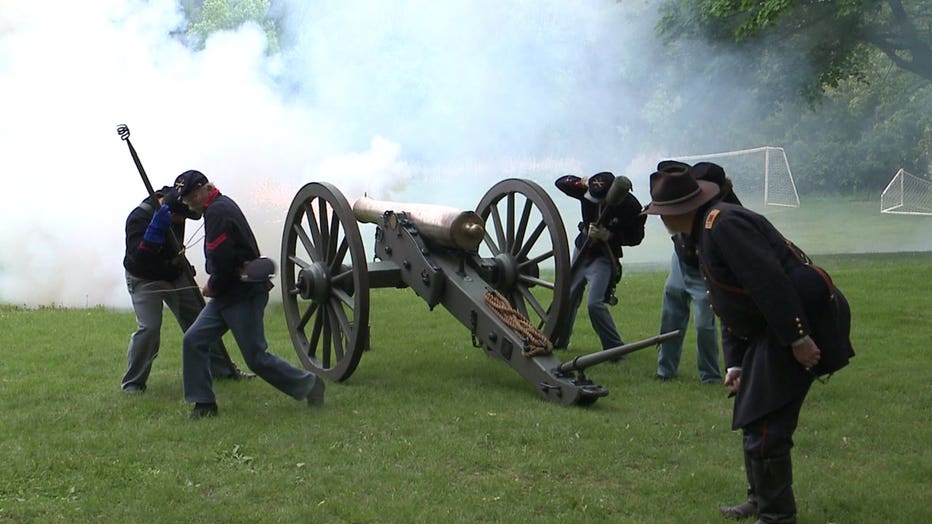 Cushing's family members were guests of honor at the ceremony attended by hundreds.

"It was the most beautiful and it just meant so much to all our family," Helen Ensign said.

The Medal of Honor has been on display in Delafield the past few days. It will visit a few more states before going to its permanent home in Gettysburg.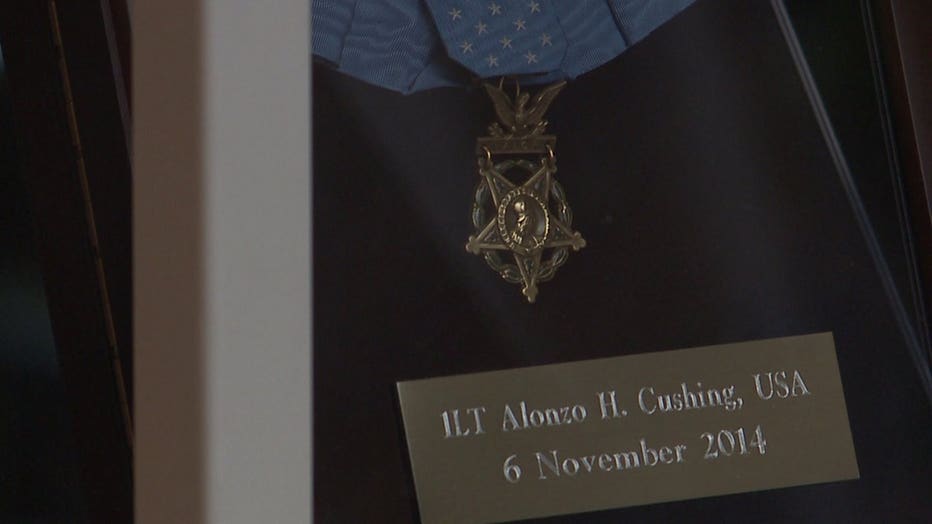 Alonzo Cushing Medal of Honor