Racine man who pleaded guilty to impersonating an officer learns his punishment
RACINE COUNTY -- A Racine man accused of impersonating a police officer has been sentenced in the case against him.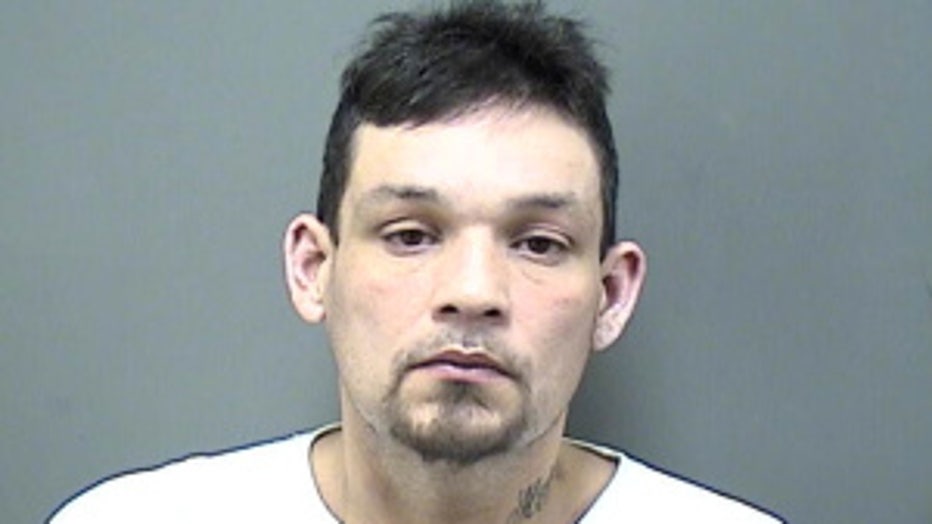 42-year-old Dale Mattison Jr. in October pleaded guilty to four charges:


In court on February 2nd, Mattison was sentenced to serve six months in the Racine County Jail plus a $100 fine and court costs, and four years probation following that six months in jail.

Mattison must report to the Racine County Jail on February 10th.

 

 

Racine police on November 10th, 2014 responded to a complaint of a man with a gun near 6th and Marquette just before 11:00 p.m.

Upon arrival, officers learned that Mattison had followed a vehicle from the North Beach area, flashing his headlights and honking his horn. The victims told police that Mattison eventually pulled up next to them and stated he was an off-duty police officer and that they were all under arrest.

The victims told police they continued to drive and finally pulled into the MJ Petroleum parking lot at 6th and Marquette. Mattison then approached the vehicle, identified himself as an off-duty officer and demanded the victims' driver's licenses.  The victims say Mattison then took photos of their IDs.

At that time, the victims called 911.

When officers arrived at the scene, they recovered a handgun on Mattison, and he was arrested.

Mattison's family insists the accusations are out of character for him.

"There has to be a misunderstanding," Mattison's sister, Annie Mattison Wells said.

The criminal complaint filed against Mattison says he told police the driver of the pickup truck was driving recklessly, so he tried to perform a citizen's arrest. Mattison's family members say he's the kind of guy who would step in if he saw a problem, and they think that's what happened here.

"This does not sound like my brother. They had to have been doing something for my brother to do that. Like my brother said, he was doing a citizen arrest. I believe my brother," Annie Mattison Wells said.

Police said Mattison's blood-alcohol level was .094 at the time of his arrest. Police said they found an open bottle of beer in his vehicle and both oxycontin and oxycodone. Mattison didn't have a prescription for either medication.