Racine man accused of beating his girlfriend, threatening her with knife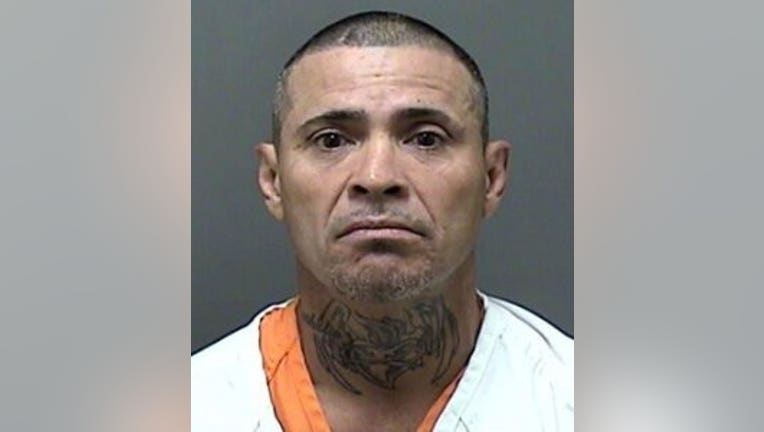 article


RACINE -- 45-year-old Billy Trevino of Racine is accused of beating his girlfriend and threatening her with a knife. He now faces the following criminal charges:


According to the criminal complaint, Racine police responded to a report of an assault in progress on Dekoven Ave. around 8:40 p.m. on Wednesday, September 14th. A witness told officers "she heard a female being assaulted in the apartment" -- and that she saw the victim "leave the residence with a visibly injured right hand and bruising around her neck."

When police confronted Trevino about these allegations, he at first identified himself as Ramon Pena. He told police "he had no identification and had no idea whose identification might be found inside the residence." Trevino eventually admitted a Texas driver's license that was found in the residence and identified him as Trevino was indeed his. The complaint says Trevino "lied about his name because he did not want anyone knowing he was 'up here in Wisconsin.'" The complaint indicates Trevino "had active warrants out of Texas."

Police interviewed the alleged victim in this case. She stated Trevino entered the apartment "and when she asked him to leave, he became angry and began attacking her." The complaint indicates Trevino "struck (the woman) several times on her forearms in addition to placing an extension cord around her neck and threatening her with a knife." At one point, the victim told police "Trevino stuck a knife sharpening tool into her mouth and throat, causing her pain and making it difficult for her to breathe." The victim indicated she was eventually able to run away from the residence.

Trevino has already made his initial appearance in Racine County court. He is scheduled to appear for his preliminary hearing on Wednesday, September 28th.