Rabbits prove to be "good therapy candidates," great at cheering up sick children, calming adults
MILWAUKEE -- When you think of a therapy animal, you probably imagine a dog or a cat, perhaps even a horse. But there's another type of four-legged creature healing people in the Milwaukee area.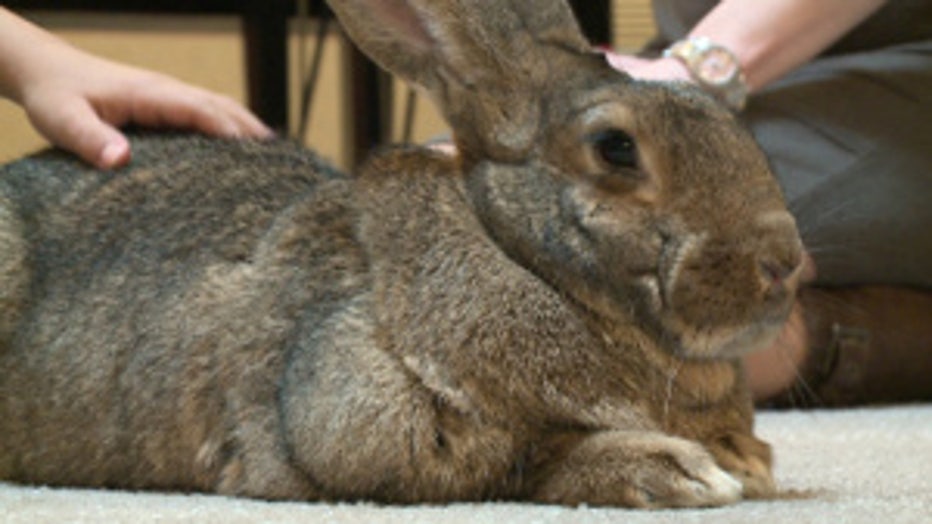 They're known as gentle giants -- soft as can be and calm companions. "I would just lay on the couch and cry all day and Betsy would just hop up next to me and snuggle with me. I figured if she could help me, she was a good therapy candidate," said Jenn Eckert, Betsy's handler. Betsy is a three-year-old Flemish Giant Rabbit and a certified pet therapy animal. Eckert adopted her from the Wisconsin Humane Society in 2013. They got certified through "Pet Partners" that same year. Eckert and Betsy work at hospitals, nursing homes, universities and at the Ronald McDonald House. "Their temperament is very docile, very relaxed," said Eckert.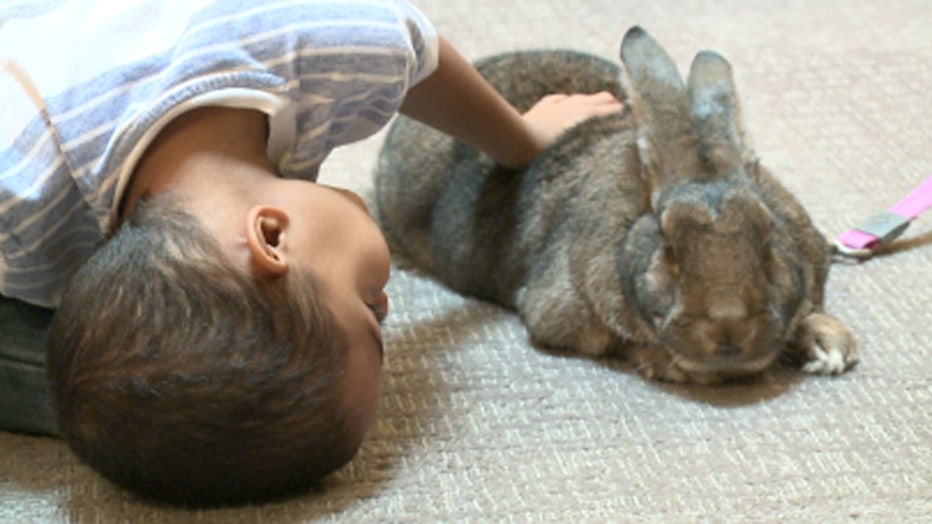 Eckert also adopted Walter. The pair are two of just four pet therapy rabbits recognized by Pet Partners in the state of Wisconsin. "Walter tends to be more social. Betsy is more like 'I'm going to lay here and get pet,'" said Eckert. Some say rabbits are more approachable than dogs or cats. "I personally think they're very inviting, not as intimidating," said Katie Krueger.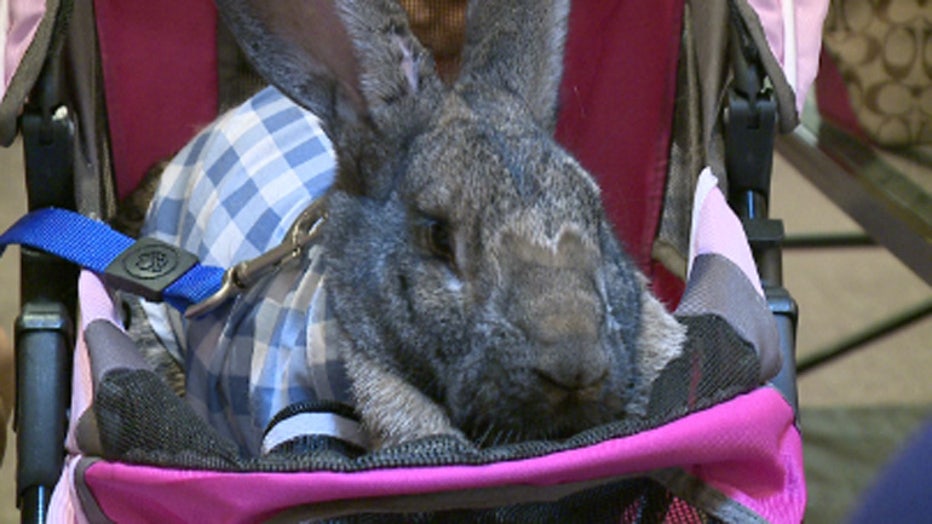 Krueger's son, Tayten, has been in and out of hospitals his whole life. He suffers from a rare disease called biliary atresia, and had a liver transplant in 2014. His mom says the therapy animals cheer him up. "It really is a highlight of the day, even of the stay," said Krueger. And that's exactly why Eckert volunteers her time. "Even if for that split second they're not thinking about being sick and I help them with that, it's worth it to me," said Eckert. Through Pet Partners, one of the leading pet therapy registration organizations, there are 94 rabbits certified as pet therapy animals nationwide. To contact Jenn Eckert: Walter_Betsy@yahoo.com