Quentin Neal charged in the fatal shooting, stabbing of Shannon Mani, her unborn child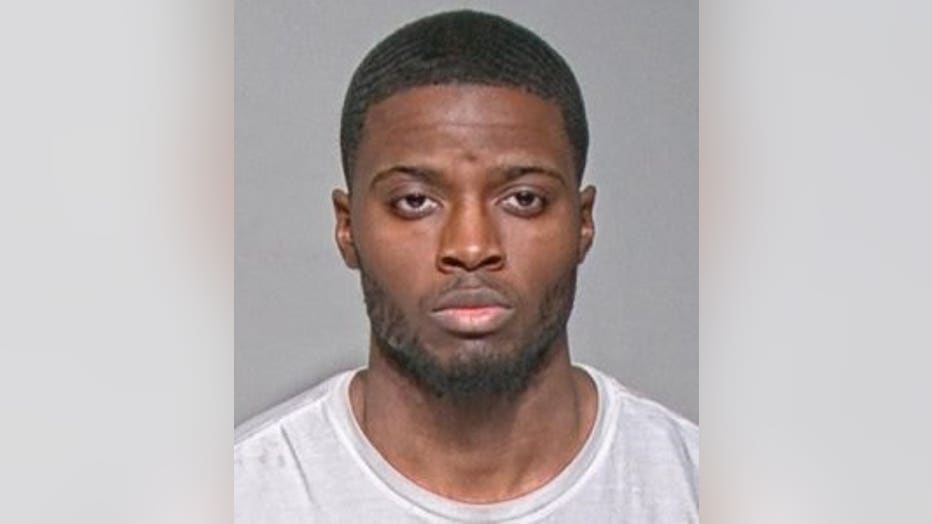 MILWAUKEE --Quentin Neal, 27, has been charged in connection with the fatal shooting and stabbing of Shannon Mani, 21, who was pregnant with his child. Prosecutors say he indicated there was "family pressure" as a result of the pregnancy and the fact that Mani's parents apparently did not approve of him.

Neal faces the following criminal charges:


Shannon Mani was reported missing on Friday, April 13. According to a criminal complaint, when she was reported missing to police, it was reported that she was approximately four months pregnant with Neal's child. She was reported to have been last seen Friday morning at her home in Waukesha, and failed to pick up her brother from school, and did not show up to work.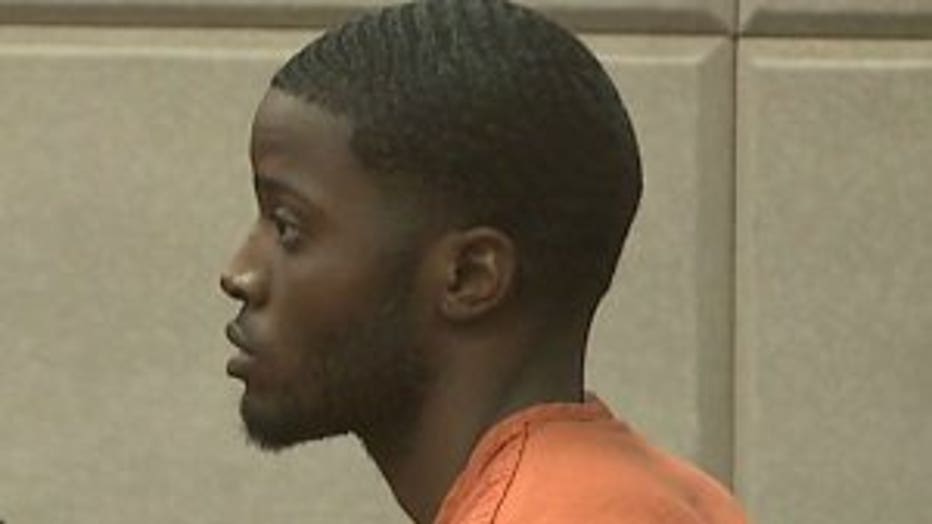 When Neal was contacted and asked about Mani's whereabouts, the complaint indicates he said he hadn't spoken with her and did not know where she was. When Neal learned Mani was going to be reported missing to police, the complaint says he "seemed uneasy about going to the police" and said he "would not go along."

When police contacted Neal, the complaint indicates he said he had last seen her on the afternoon of April 12 and texted her on April 13 but he said he did not receive a response. At the police department, the complaint indicates he "did not appear concerned or unsettled with the circumstances" surrounding Mani and her apparent disappearance. The complaint says he "slightly changed his story," and claimed that Mani had been in contact with Neal on the morning of April 13 -- sending him a photo. He said he responded by text and didn't hear back.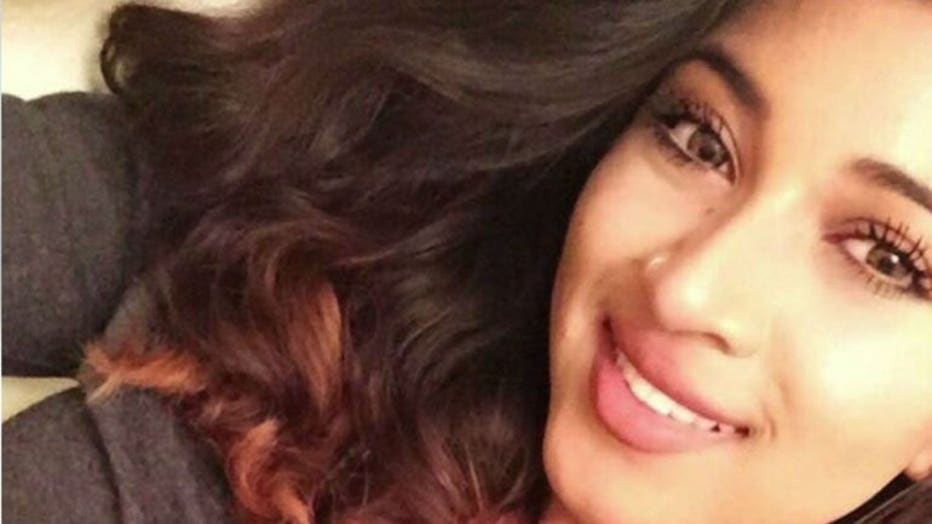 Police learned Mani's phone had last been active on the afternoon of April 13 in the area where Neal lives. The complaint indicates Mani's Apple Watch showed a conversation between Mani and Neal on the morning of April 13 -- with Neal asking Mani whether she was still coming to his home. She said she was almost there, and he said he would leave the door open.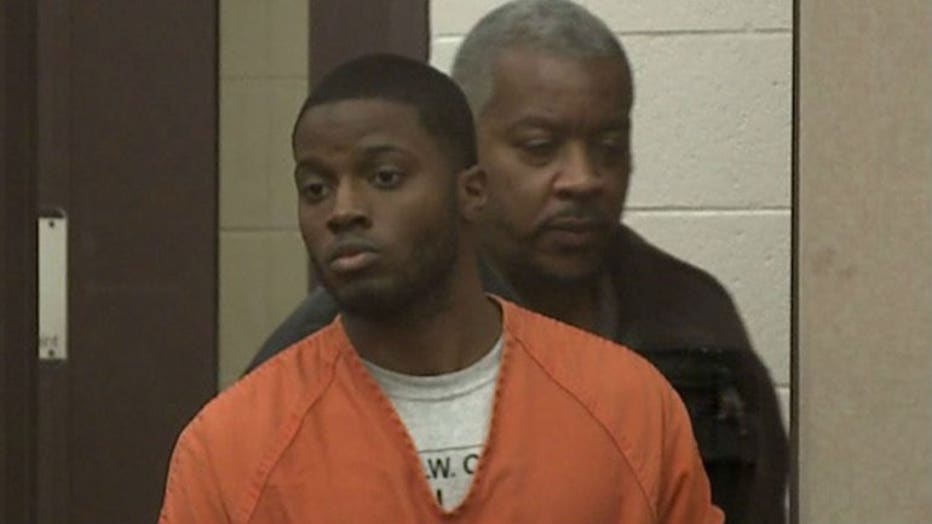 The complaint says a search warrant was executed at Neal's home in Milwaukee -- and prosecutors say the possible presence of blood was found in the basement.

Neal was interviewed by police on April 15, as the search warrant was being executed -- and the complaint says he indicated Mani was 23 weeks pregnant with his child, and "there has been a lot of family pressure because Mani's parents do not approve of Neal." Neal told investigators he did not see Mani at all on April 13, but when presented with photos of the basement where investigators had discovered the possible presence of blood, the complaint says Neal admitted to seeing Mani on April 13 and said there had been an argument. The complaint says he claimed he showed Mani a gun he had gotten for protection, and at this point, he alleged that Mani took the gun and knife from the kitchen and "tried to pull the trigger but it didn't go off because of the safety." Neal then admitted to shooting and stabbing Mani, before stuffing her body into a garbage bag and placed it in a suitcase. He's then accused of getting rid of her vehicle, phone and keys.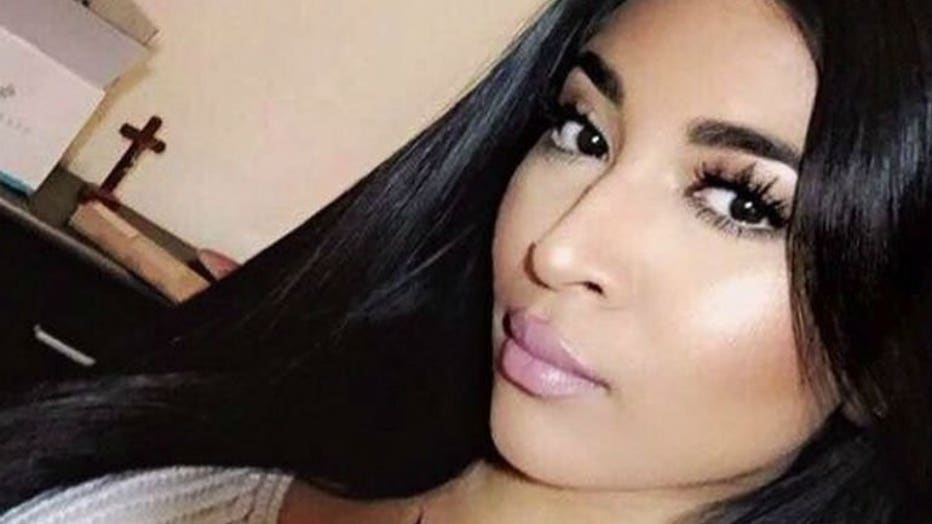 Milwaukee police revealed on Monday that Mani was shot and stabbed on Friday, April 13 in the neighborhood near 76th and Townsend -- and died as a result of those injuries. Her body was found in a storage locker on Sunday morning, April 15 at a business near 76th and Bradley, after Neal led them there.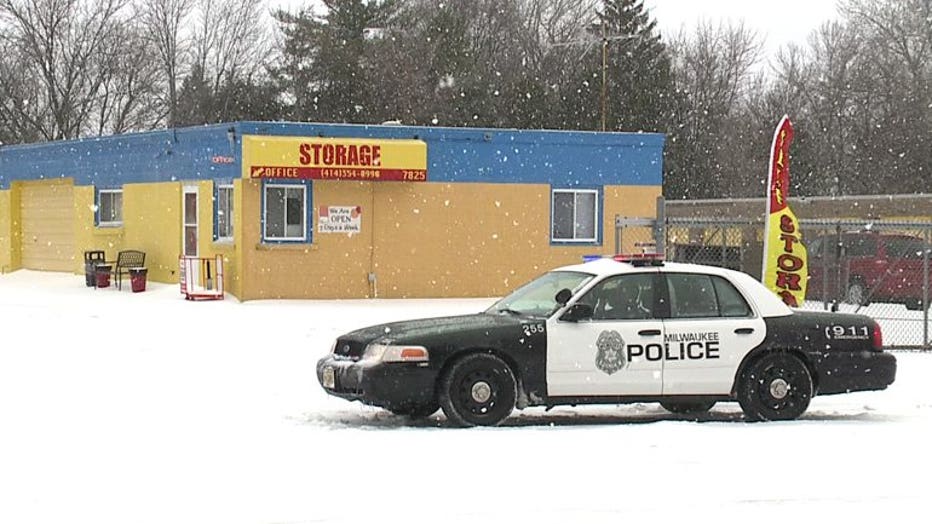 Death investigation near 76th & Bradley, Milwaukee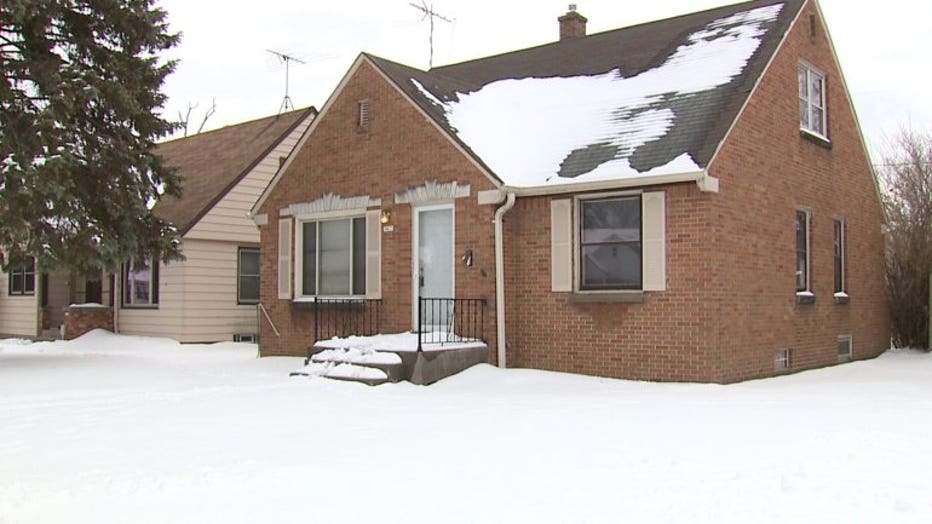 Mani worked at a cosmetics shop and aspired to be a dental assistant. In the meantime, the 21-year-old woman worked with special needs children. Mani's distraught family is preparing for her funeral on Sunday, April 22.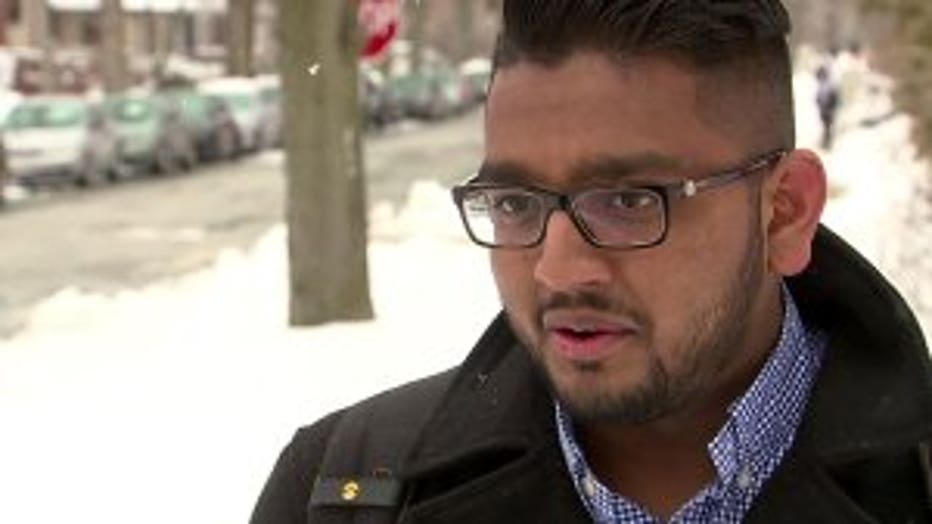 Nathan Rapaka, a friend of Mani's, said she was excited for things to come.

"She was glowing and she looked happy," he said.

Christina Hic lives in Washington State, where Mani grew up with her family. Mani moved to Waukesha three years ago for her father's job.

"She was like my little sister, so it's really hard. She was wonderful. I don't...she wouldn't hurt a fly, so I don't know why this happened to her. She wanted to change the world. She wanted to. Sorry. She just had so many dreams she didn't get to accomplish," she said.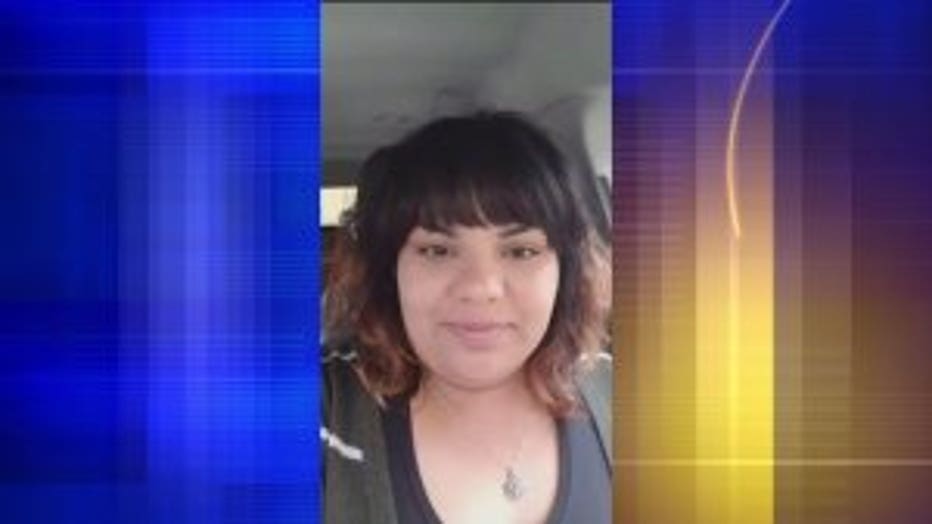 Mani is the first of three women murdered in three days in Milwaukee. On Monday, April 16, police said a woman was found dead near 12th and Burnham, her body found rolled in carpet by a passerby. On Tuesday morning, a woman was shot and died near 22nd and Orchard.

Neal made his initial appearance in court on Tuesday, April 17. A preliminary hearing was set for April 27. Cash bond was set at $500,000.

The complaint notes that he was convicted of armed robbery and taking and driving a vehicle without the owner's consent in 2010 and was therefore prohibited from possessing a firearm.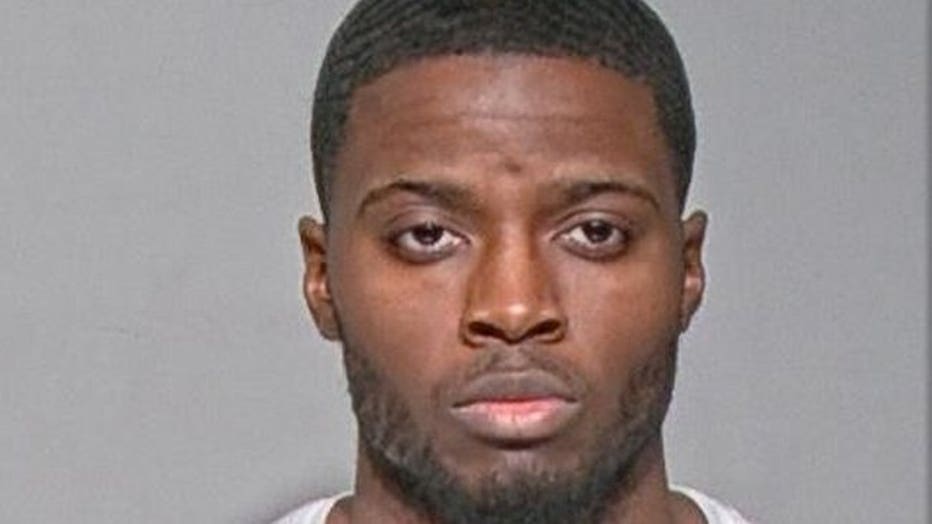 According to a criminal complaint in that case, West Bend police on Sept. 10, 2010 were dispatched to the area near 10th Ave. and Hickory St. for a report of the theft of a vehicle that was up for sale on Craigslist. The victim indicated he was contacted by a male regarding his girlfriend's vehicle that was for sale, and the male identified himself as "Quentin." Quentin arrived with another male and the victim took Quentin for a test drive in the vehicle. Near 10th and Elm St., Quentin "said there was something wrong with his friend's car that was following them." Quentin then got out of the vehicle and opened the hood of his friend's vehicle -- with the seller getting out of the vehicle as well. At this point, Quentin's friend approached, pointed a handgun at the seller, and told him to get in the ground. He said the title and registration for his girlfriend's vehicle were ripped from his hand, and he was told to turn around and walk away, with the man with the gun telling him -- "if you stop, I will pop you." The seller said he backed away, and told investigators the Pontiac Grand Am driven by Quentin's friend had no license plates. He said while they were on the test drive, Quentin called his friend who was in the Grand Am, and the seller saw the friend's name on the cellphone. Eventually, Quentin took his girlfriend's vehicle and his friend took off in the Grand Am.

Investigators spoke with Quentin's fried, who indicated they had headed to West Bend to look at a vehicle, and he was driving a Grand Am and "did not know who it belonged to." He said Quentin told him "if anything went wrong, there was a gun in the glove box for him to use." He said during the test drive, after Quentin exited the victim's vehicle, he "told him something was going wrong and that he should pull out the gun." He said he opened the chamber and said he noticed the gun did not contain any bullets. He said he exited the Grand Am with the gun and approached the seller -- pointing the gun at him. He said he did not remember what he said to the man, but admitted to pointing the gun at him. He said the man "handed him a piece of paper" and Quentin grabbed it out of his hand. He said the seller took off running and Quentin got into the victim's vehicle and he got back into the Grand Am and they drove away.

After a report of the carjacking at gunpoint came in and a description of the Grand Am was sent out, a deputy stopped it on Highway 41 southbound near State Highway 167 in Germantown. A search of the Grand Am revealed a revolver in the glove box, with ammunition in the cylinder.

The complaint says Neal turned himself in on Sept. 13, 2010. He said on the night of Sept. 10, he "decided he wanted to buy a car." He said he went to the owner on Sept. 9, and the seller indicated he would only accept cash for the vehicle. On Sept. 10, Neal said he needed someone to drive him to West Bend, so he contacted a friend, who drove Neal's Grand Am. He said when they arrived in West Bend, he saw a signed title for the vehicle. They then asked for "one last test drive." Neal said he drove and the seller sat on the passenger side, with Neal's friend following them. Neal said during the test drive, he "noticed a headlight on his vehicle was going to fall out, so he stopped the vehicle he was driving and exited, approaching the Grand Am in an attempt to fix the headlight." Neal said his friend exited the Grand Am and asked Neal whether the seller had the title. When the seller approached and said something about having the title, the complaint says Neal's friend pulled out the revolver and pointed it at the seller. Neal said he "did not know where the gun came from." He said his friend grabbed the title from the seller's hand and told him to walk away. Neal said his friend then handed him the title and said "if I beat you home I'm lighting up your house."

According to the complaint, Neal said he drove 120 miles-per-hour from West Bend to Good Hope Rd. in Milwaukee -- leaving the backpack with $10,000 in cash for the vehicle in the glove box -- leaving the vehicle on Good Hope at Bradley. When Neal was notified the vehicle was no longer at that location, the complaint indicates Neal admitted that his buddy had the car -- who he had called and asked to help him. He said his friend took the vehicle to the condos at 55th and Good Hope, where it was located on Sept. 14, 2010.

In this 2010 case, Neal was sentenced to serve six years in prison and 10 years extended supervision after he was convicted by a jury on both counts.