Quake survivor returns to share his journey; "you're waiting...to find out if you're going to die"


MILWAUKEE (WITI) -- A local man sets out to scale Mount Everest, but at the beginning of his journey tragedy struck.

Andy Land spent months preparing to summit Mt. Everest.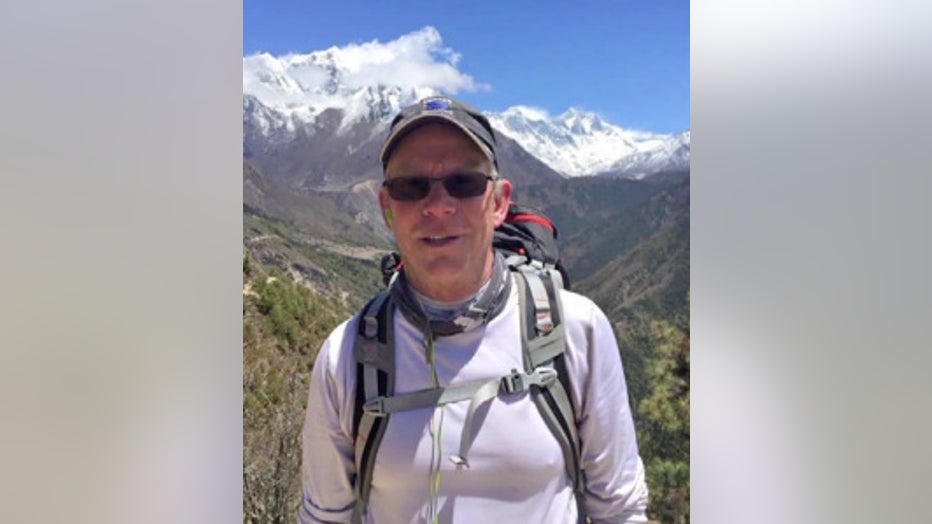 "I was training twice a day four hours a day seven days a week," said Fond du Lac Hospice Nurse, Andy Land.

But as he found out, fate had other plans.

"In a bad way this generated way more publicity for this cause than I ever would have had if I would have summited," said Land.

Land is a longtime climber and hospice nurse, he'd dubbed the attempt 'Climbing for Hospice" and hoped his run at Everest would help spark a conversation about death and better care for those facing it.

"I don't know why things happened the way that they happened," said Land.

Land and others left Mt. Everest's base camp around 3 a.m. on April 25th to start their climb up the mountain.

"About 9 it started snowing and so by the time we got to the site for camp one it was pretty much a whiteout," said Land.

By noon, the group had reached base one and was resting in their tents. That's when Land's trip took off on an unplanned trajectory.

"Right about noon we just thought we were getting the mother of all avalanches, the ice started shaking," said Land.

He says avalanches started coming from all sides, and they were stuck at 20,000 feet, with nowhere to run.

"You're waiting in your tent to find out if you're going to die and you're basically looking at being buried in a hundred feet of snow and the only good thing is you know you're going to find out quickly," said Land.

Land's group survived, but they soon learned the base camp had been devastated in the wake of an earthquake.

"We were having dozens of people dead, hundreds of just severe injuries," Land said.

Land says he then knew the expedition was over and the group started to trek towards transportation to get them home.

Nepal lay in ruins from the quake and the man who'd set out to start a conversation about death found himself surrounded by it. He stopped to help where he could, though he knows the country faces a long road back. He's now returned home and hopes to share this lesson.

"Use that time as wisely as you can because tomorrow's promised to no one, not to you or to me. The summit's promised to no one," said Land.