"Puts a smile on everybody's face:" Zoey the comfort dog helps students at Concordia University


MEQUON -- Walking down the hallways at Concordia University, students can't help but stop to meet the school's most popular employee -- a dog named Zoey!

"The first instant reaction was 'wow -- there's a dog here and that's awesome!'" Adam Natzke, Concordia University freshman said.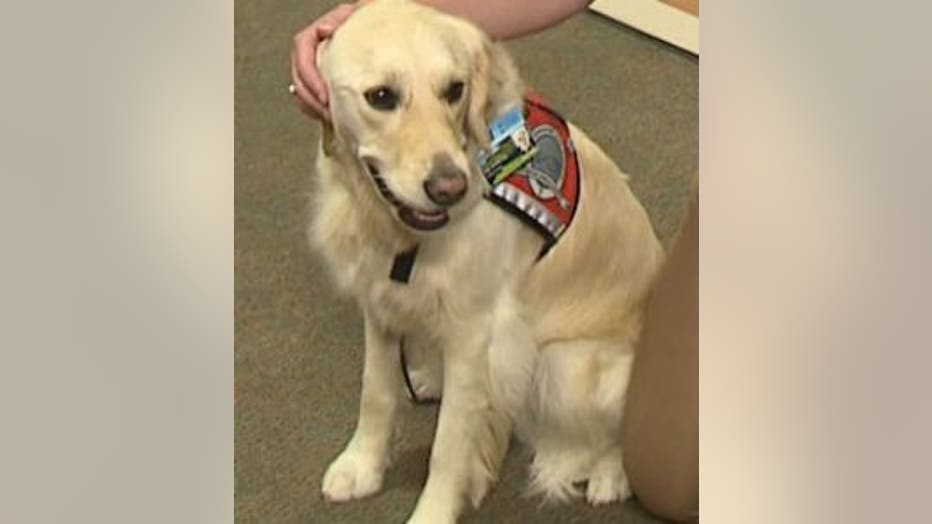 Zoey - comfort dog at Concordia University


Zoey was hired as a full-time staff member at Concordia in January 2014 to serve as a comfort dog.

"Her presence being the canine version of taking a deep breath," Dave Enters, Concordia University director of counseling services said.

According to the Centers for Disease Control and Prevention, studies have found that dogs decrease stress and promote relaxation.

"It absolutely puts a smile on everybody's face. She's walking down the hall and you're at the other end going the other way and it instantly just brightens your whole day," said Natzke.

Mimi McNulty, a freshman at Concordia says Zoey was a big reason she decided to attend the school.

"She's very calming and her presence is very inviting and I like that about her, but also we have an animal that is like a professional love giver," said McNulty.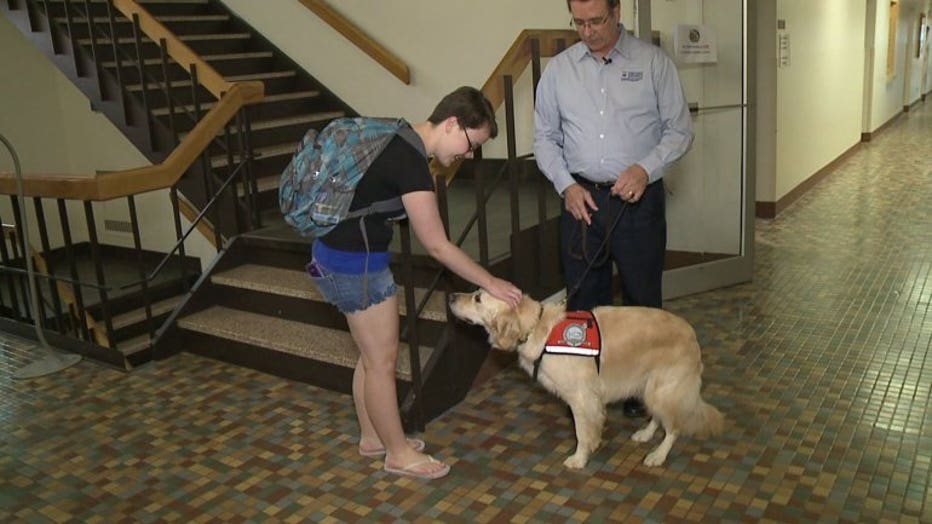 Zoey - comfort dog at Concordia University


Zoey visits classrooms and is used in one-on-one counseling.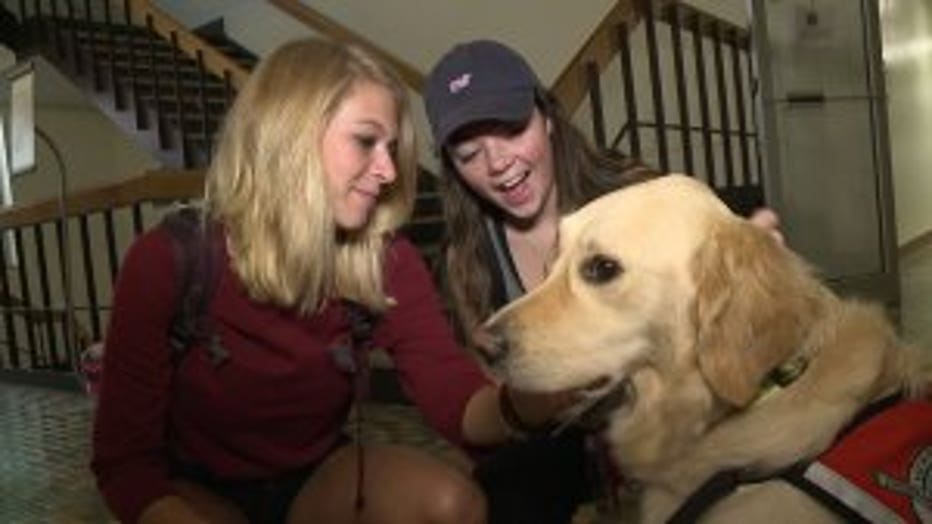 Zoey - comfort dog at Concordia University


"It allows them to a conversation that is very difficult to have sometimes," said Enters.

Zoey went through 54 weeks of training to become a comfort dog.

She has her own Facebook page -- where you can follow what she's been up to.

CLICK HERE to check it out!