'Put life into perspective:' Man who received a new heart at Froedert meets Packers' WR Randall Cobb



MILWAUKEE -- Organ transplant patients and recipients at Froedtert and the Medical College of Wisconsin got a special surprise on Wednesday, April 25. Green Bay Packers' wide receiver Randall Cobb stopped by to meet with them. One recipient turned the tables -- and surprised him!

Darrin Reasby got a new heart in June of 2017. Since then, he's been able to nurture his passion, which he got to share with one of his favorite Packers' players.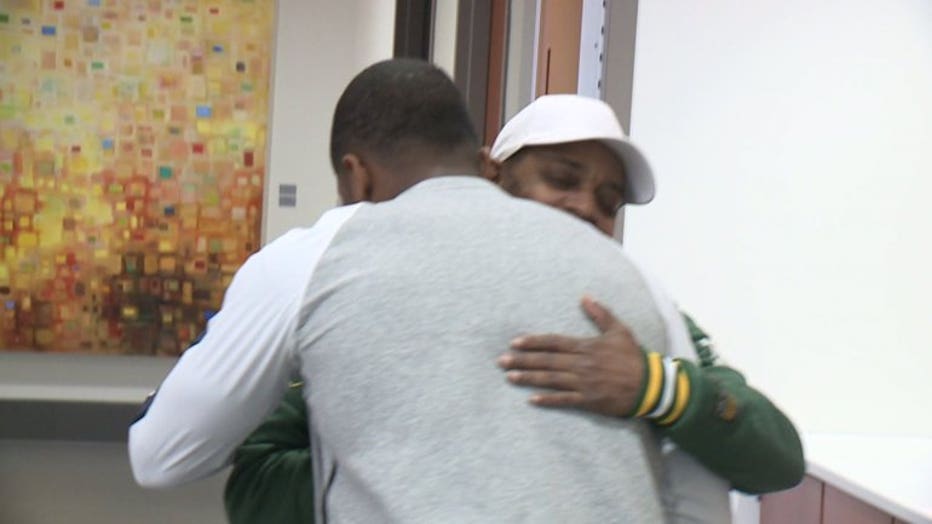 Darrin Reasby meets Randall Cobb


"You doing alright?" Cobb asked Reasby on Wednesday at Froedtert.




"I'm feeling great. I can't complain," said Reasby.

Cobb met with Reasby, healthy and energetic -- a far cry from two years ago.

"June 9 will be a year. I was on the list for 14 months. It's a shock to hear for the first time that 'you got to get a heart,'" said Reasby.

After more than a year on the transplant waiting list, he finally got the news he'd been waiting for.

"I just started crying, I just started crying," said Reasby.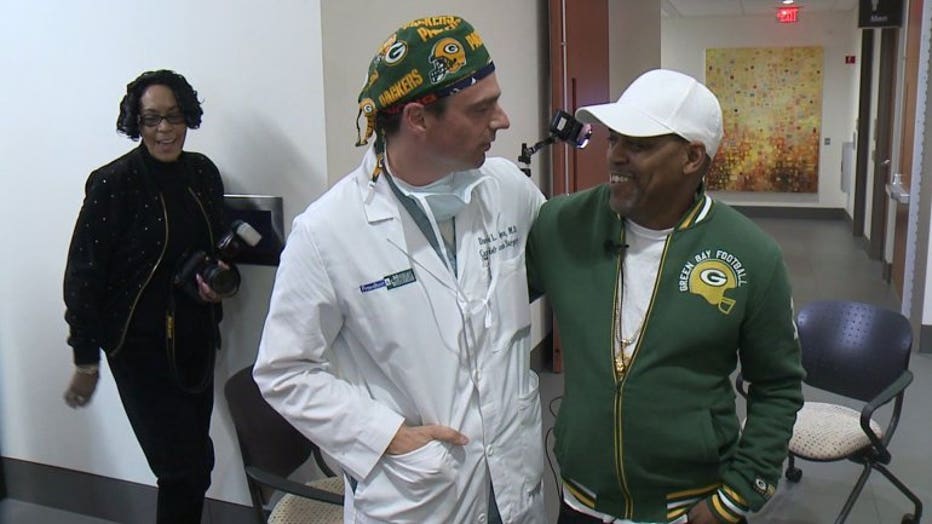 Now, with a new heart, he's been focused on the things he cares the most about -- helping kids, fashion design and baking. On Wednesday, he wanted to share that passion with one of his favorite Packers' players. He made a Lambeau Field cake for #18.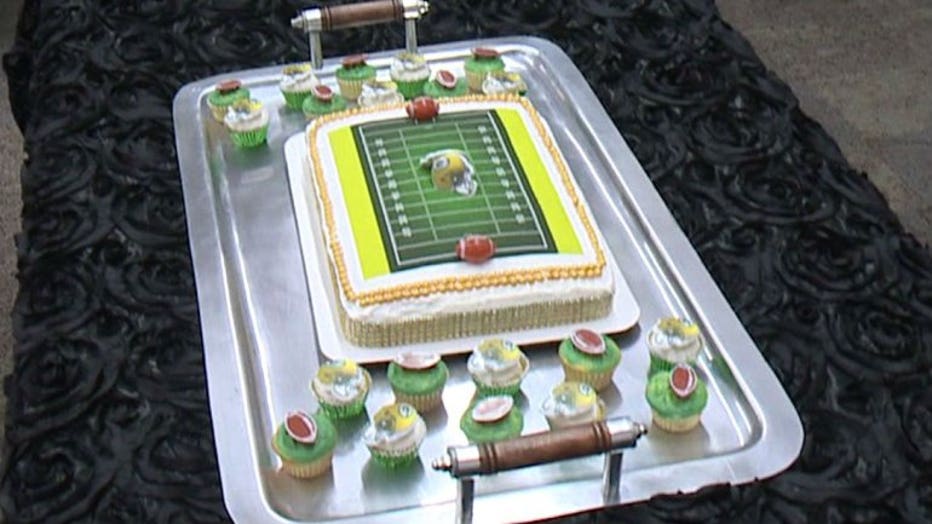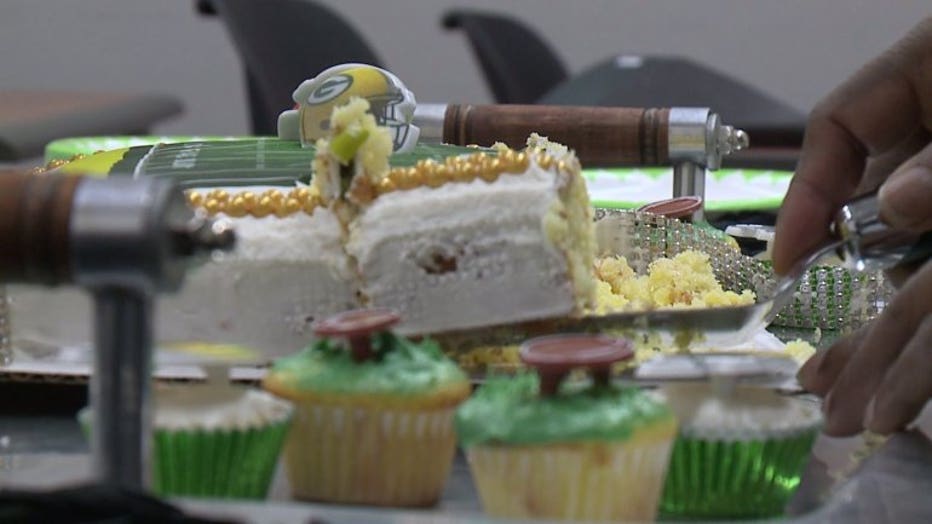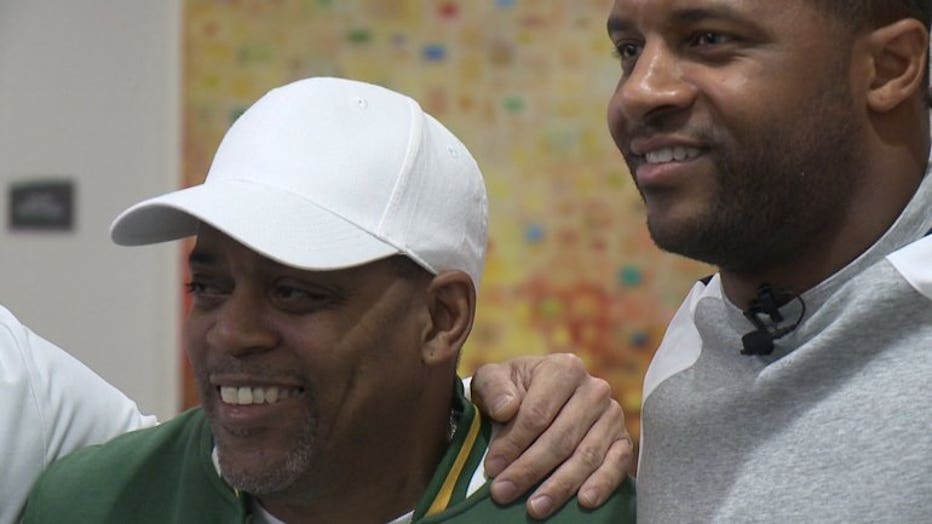 Darrin Reasby and Randall Cobb


Reasby wasn't the only person who got to meet with Cobb. He spent the day with transplant patients at Froedtert.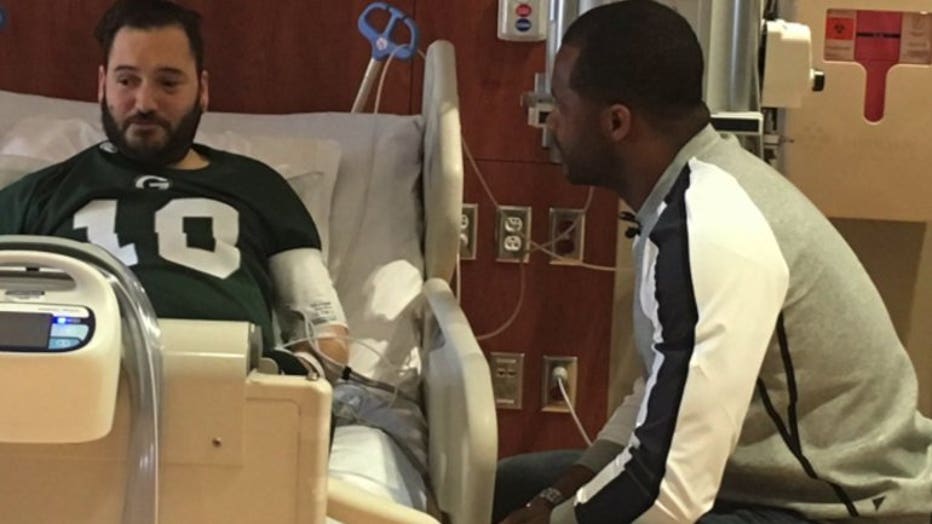 "It really does put life into perspective for me -- meeting with different patients and hearing their stories," said Cobb.

Cobb said he wants to continue to shine light on the importance of organ donation and the lives that are saved.

"There's somebody else's heart in me and to be honest, I want to make that person proud -- that I didn't waste this opportunity to get this heart," said Reasby.

Cobb has been working with Froedtert for three years, raising awareness of the importance of organ donation. CLICK HERE to learn more.