"Purposed Filled Purses:" Woman who was once trafficked herself offers lifeline for victims


MILWAUKEE -- Milwaukee has been described as the hub of sex trafficking. During the last four years, FBI stings have rescued more trafficked young people in the city than almost any other city in the country. Milwaukee is consistently in the top five. Many people talk about the problem, but a few groups get down in the trenches for face-to-face support of those caught in the snares of sex trafficking. Nancy Yarbrough, president of Feet on the Street Outreach, represents one of them.

When FOX6 News first met her, she was sitting on her living room floor surrounded by a multitude of purses, Bibles, deodorant, perfume, socks, toothpaste and toothbrushes, and other hygiene products.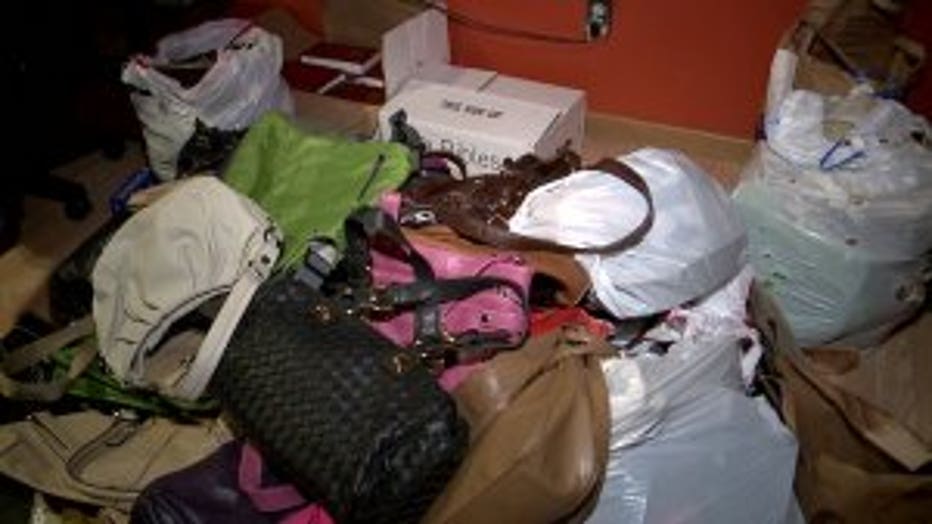 Yarbrough and Lisa Jett were packing the purses with the items. They then took the purses with them as they walked the streets looking for trafficking victims and homeless women.

Feet on the Street Outreach members have been canvassing streets of Milwaukee known for unsavory activity for two years, only now they are armed with purses -- very nice purses, which also include a phone number to call for help and resources.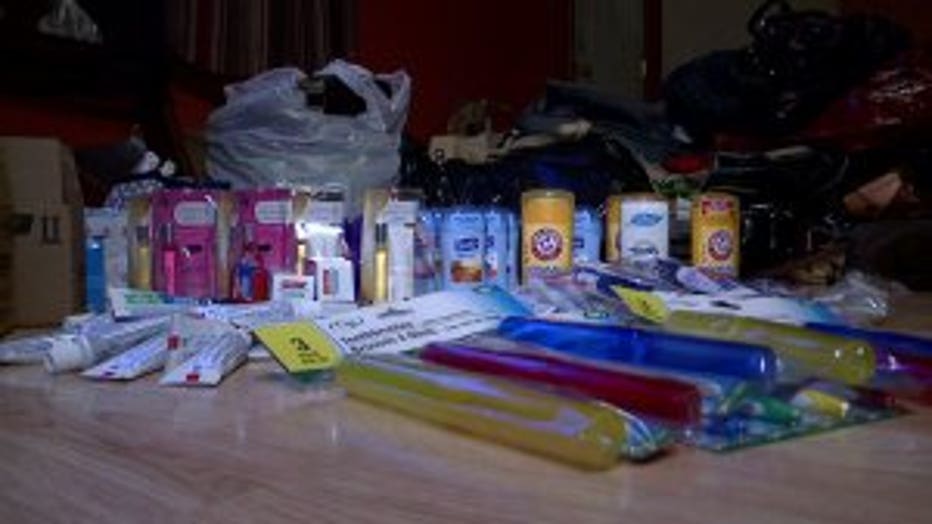 Yarbrough said the idea to include the purses came to her from God, as well as the name of this initiative -- Purposed Filled Purse.

Most importantly, the purses are filled with letters of love.

"So one day, that lady might be ready to commit suicide or maybe just think nobody cares and she just wants to give up and sees that letter in there and it gives her hope," said Yarbrough.

The letters of love come from the donors of each purse.

The purses were donated by church members, the National Council of Jewish Women, and many others who heard about what Feet on the Street Outreach is doing.




One 'letter of love' reads: "Don't forget that you are strong and beautiful and you are deeply cared for. All my best, Monica."

FOX6 News followed Yarbrough and Darlene Dyson as they walked down Lisbon Avenue between 27th and 35th Streets, both loaded with two armfuls of purses.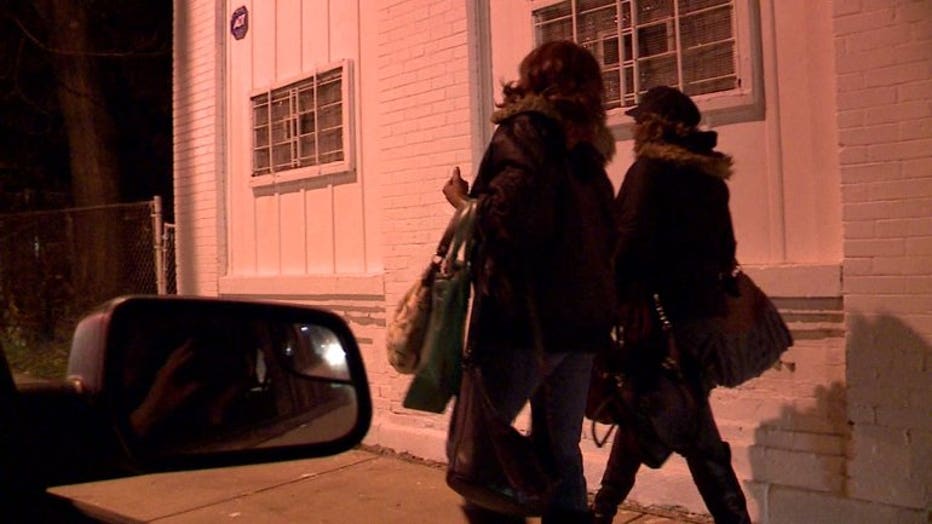 Nancy Yarbrough and Darlene Dyson


"I do it because I have a passion for this population. They're so under-served. And it's in high demand now. There's a lot of girls that's involved in human trafficking and they feel that there's no way out. So we come out and try to give them resources and let them know that there is someone out there that cares," Dyson said.

They told one woman they met on the street to pick a purse. She skeptically asked how much it was. When Yarbrough told her it was free and explained why, the young woman shouted: "For real?! Oh, my God."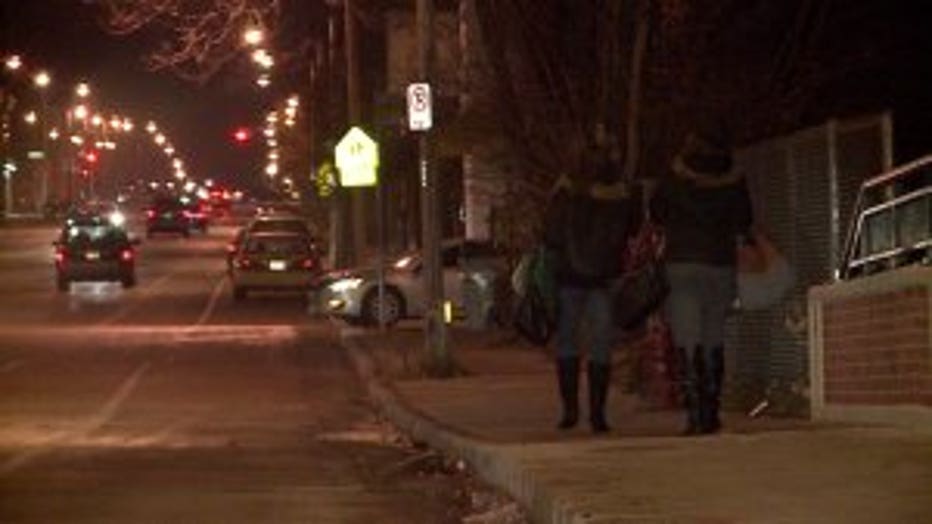 Nancy Yarbrough and Darlene Dyson


"If somebody had walked up to me with one of these purses it would have given me hope as well," Yarbrough said.

Yes, Yarbrough is a sex trafficking survivor.

Yarbrough was trafficked at age 16 -- seeking the love of a boyfriend who turned out to be a pimp.

"It's not about the social status. It's about vulnerability. And finding yourself in a place that you want to have somebody to love you. So, that's why we go out and we do whatever we possibly can," Yarbrough said.

"They're not asking us for anything. We're trying to give them something to build a rapport, to let them know that we safe people and when that time comes for their transition we're here," Dyson said.

So besides going out on the streets, Yarbrough also seeks to educate people about sex trafficking and dispel myths through her organization Fresh Start Learning.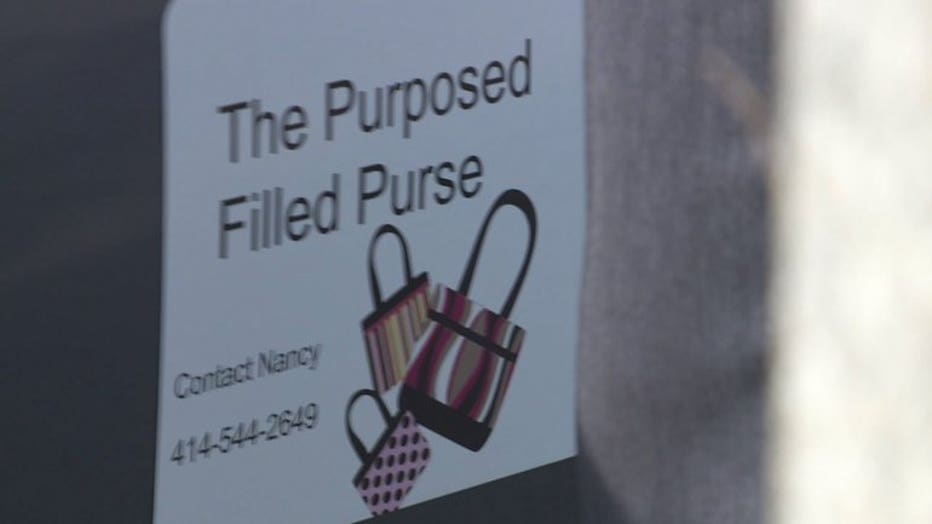 Yarbrough said she got so many donated purses for the effort that she adopted other organizations, including domestic abuse shelters so they can give purses to their clients and encourage them. Now that the word has spread other groups are asking for the purses and the supply is not keeping up.

If you would like to donate new or gently-used purses, contact Yarbrough at www.freshstartlearning.com or email her at nncyyarbrough@yahoo.com.

You can also make donations to their GoFundMe page.