"Pulls families together:" 3,100 Milwaukee-area families to receive grocery bag full of Thanksgiving food


MILWAUKEE -- 3,100 families received a grocery bag full of Thanksgiving food on Monday, November 21st.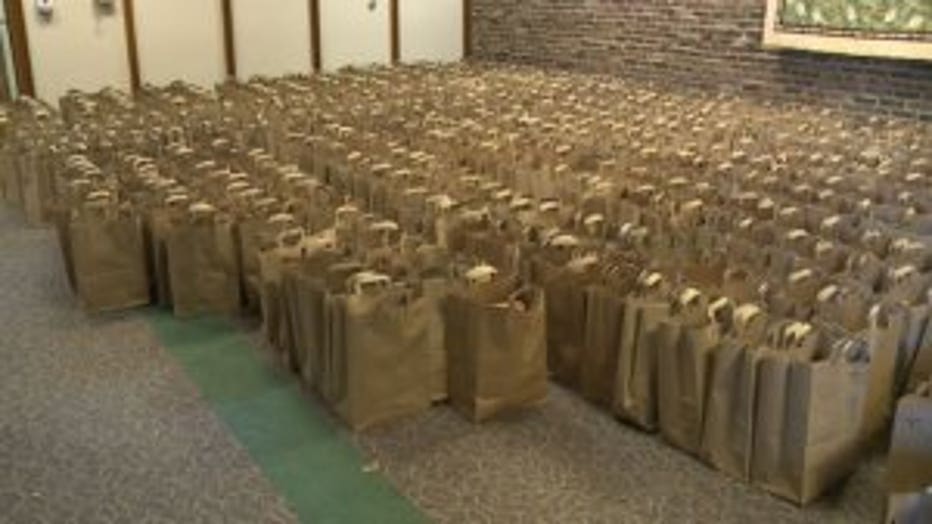 "I once did the calculations. This is six SUVs worth of turkeys! We couldn't do that alone, so we have over 400 volunteers," said Jane Persig, execuctive director of Aurora Family Service.

For 20 years, Aurora Family Service has helped more than 58,000 Milwaukee-area families with groceries for a Thanksgiving meal.  But this is about more than food. It's about making, or keeping, Thanksgiving traditions.

"For families that are having a tough time this time of year, it really is hard to have a tradition, so we know we are continuing those traditions and it is a tradition that pulls families together during tough times," said Persig.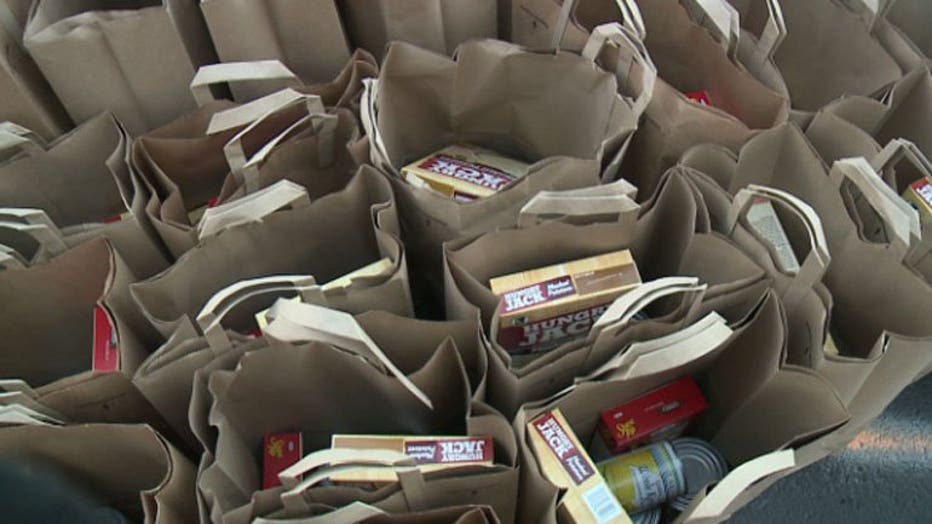 Each family received a 12-pound turkey, stuffing, bread rolls, green beans, corn, mashed potatoes, butter and a pan to cook the turkey.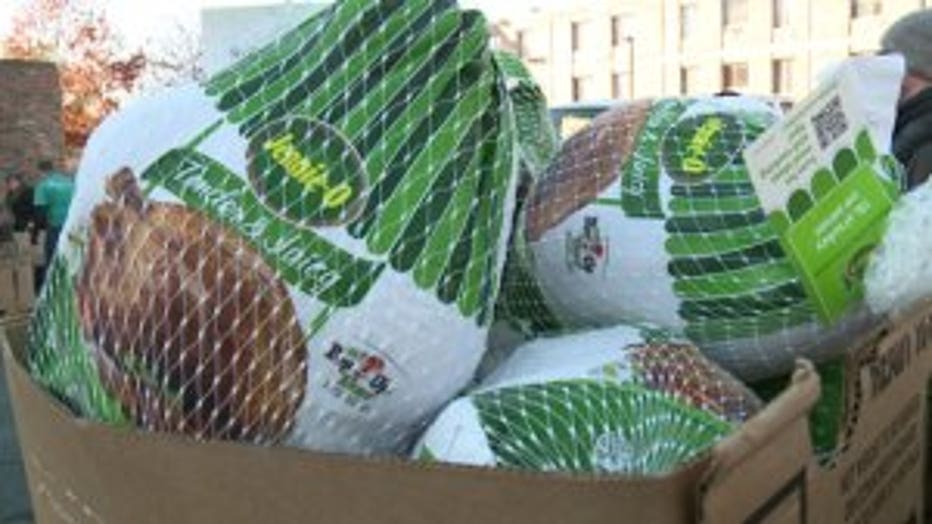 Community organizations picked up groceries to distribute to needy families they identified in the community.

"Our families are very loving and very kind, and this just makes it possible for them to have a happy Thanksgiving just as everyone should," said Latonya Winfre, Walls Carver Academy social worker.

"Families say this was the worst time of the year until they had this turkey and they know now they can get through it," said Persig.

This program was fully funded by donors, including local businesses and their employees, and individual donors including Aurora caregivers.

It's not too late to make a gift to support this program! Go to aurora.org/thanksgiving.