Protesters rally against Dakota Access Pipeline in Milwaukee, other cities across the U.S.


MILWAUKEE -- North Dakota and downtown Milwaukee are separated by hundreds of miles. But downtown Milwaukee was the site of a protest against the Dakota Access Pipeline Tuesday, November 15th. The protest was held in solidarity with others across the country.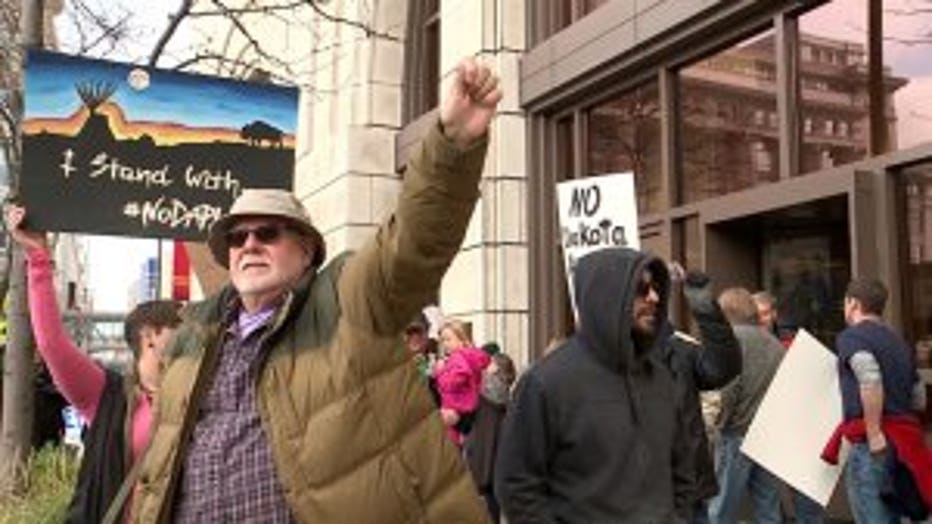 Dakota Access Pipeline rally in downtown Milwaukee


A group of about 50 people gathered outside the Wells Fargo Bank to rally against the Dakota Access Pipeline. The bank is one of the organizations helping finance the project.

"We are here in solidarity -- and we care about what is happening," said Amy Thomas, rally organizer.

The controversial project includes 1,100 miles of pipeline that would carry crude oil from North Dakota to refineries in Illinois.

The section in question is where the pipeline would tunnel underneath the Missouri River near a reservation belonging to the Standing Rock Sioux. The tribe, which relies on the lake and river for its drinking water, has objected over environmental concerns. It contends that digging the pipeline under the Missouri River would affect the tribe's drinking water supply and put communities living downstream "at risk for contamination by crude oil leaks and spills."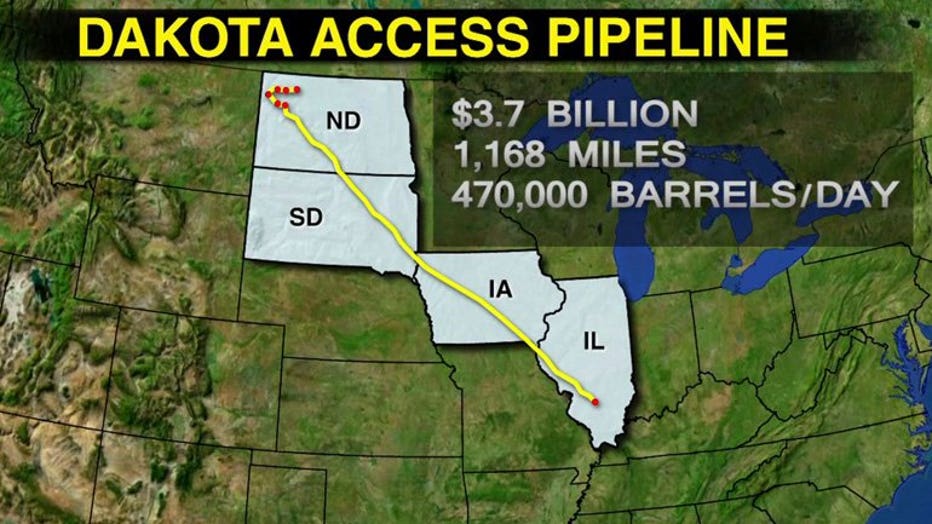 "To have that amount of disrespect that is both disrespectful in law and disrespectful as a human right, I just don't understand it," said Mark Denning, a Waukesha resident.

Backers of the $3.7 billion project have touted the pipeline as the safest and most efficient way to transport oil -- rather than using rail or trucks. They dispute the project would contaminate drinking water or effect tribal land.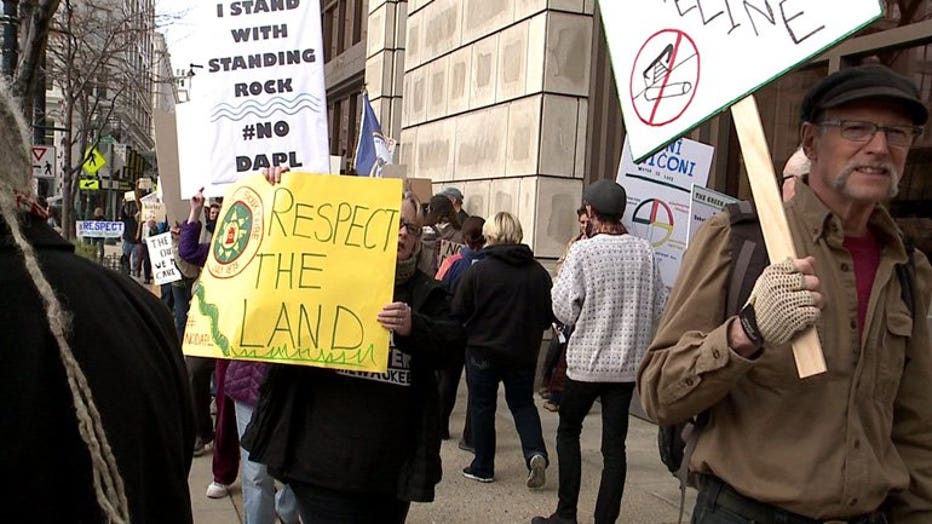 Dakota Access Pipeline rally in downtown Milwaukee


The protest in Milwaukee was one of many around the country -- and came a day after the U.S. government delayed a decision on whether the construction could continue.

"Our goal, really, is to educate people -- to show the people at the Standing Rock Sioux reservation that even though we are out here in Wisconsin, we support them. We will continue to support them," Thomas said.

Employees inside the Wells Fargo building said they were not allowed to comment on the protest.