Prime Outlet Mall theft suspects accused of taking $33K worth of items in Illinois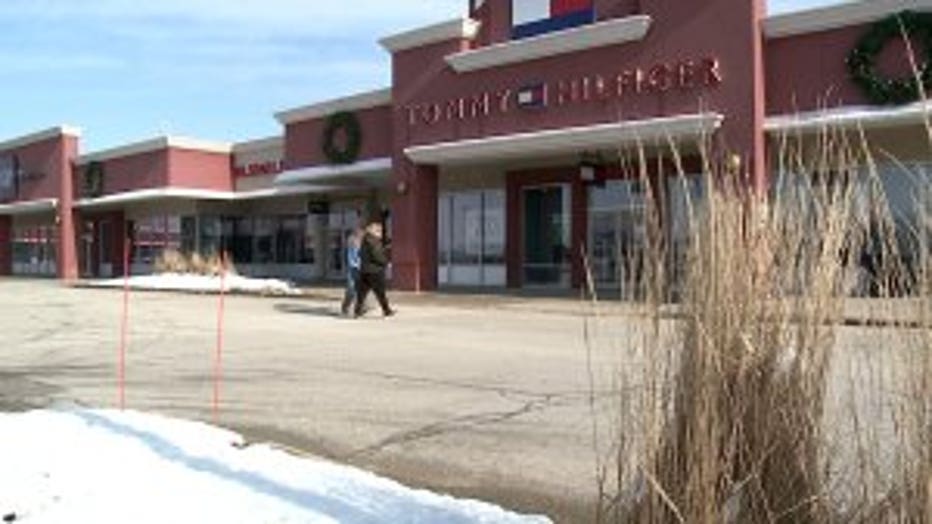 PLEASANT PRAIRIE -- More than $4,000 worth of stolen merchandise was recovered from a vehicle following a police pursuit in Pleasant Prairie on Wednesday, Jan. 24. Five people were taken into custody. This, after a retail theft from the Tommy Hilfiger store in the Premium Outlet Mall.

In an update on Friday, Jan. 26, Kenosha County sheriff's officials said they've been contacted by numerous other law enforcement agencies due to similar crimes in their jurisdictions -- and the suspects in this case are believed to have stolen $33,000 worth of items out of Illinois.

According to authorities, at approximately 4:17 p.m. on Jan. 24, Pleasant Prairie police notified the Kenosha County Sheriff's Office about a retail theft that happened at the Tommy Hilfiger store.

Police advised that the suspect vehicle was a silver Pontiac and was last seen heading northbound from the mall.

A Kenosha County deputy observed the vehicle driving north on I-94 near State Highway 158 and attempted to stop this car.  The Pontiac exited the freeway and drove east on County Highway  S.  The Pontiac accelerated, trying to elude the deputy -- reaching speeds of more than 100 miles-per-hour.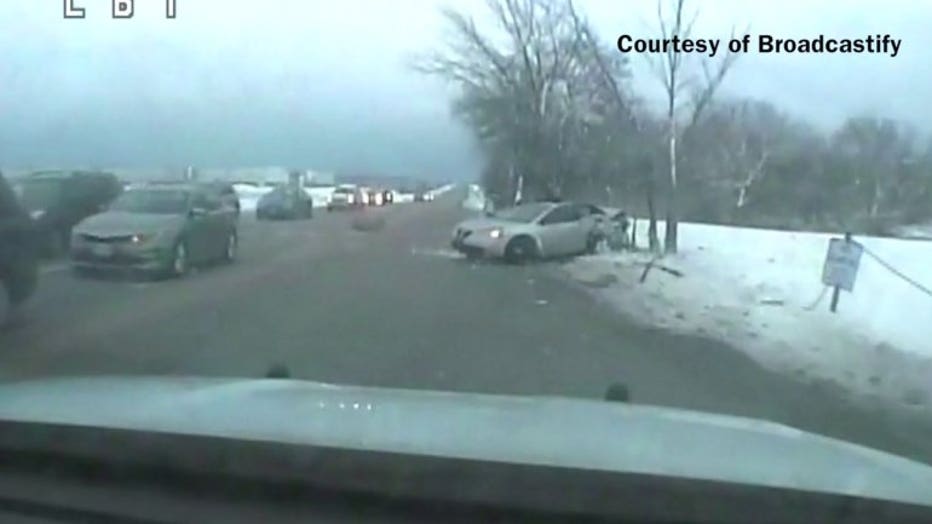 Crash after pursuit following retail theft at Premium Outlet Mall


The Pontiac failed to stop for the red traffic signal at County Highway H -- causing a crash with two other vehicles.  The occupants of those two vehicles were not injured in this crash.

The five occupants of the Pontiac exited and began running east on County Highway S.  With the assistance of Pleasant Prairie police, Kenosha police and other assisting deputies, all five suspects were apprehended.




Two of the suspects were treated and released for minor injuries. A search of the suspect vehicle uncovered more than $4,000 worth of stolen merchandise.

"I'm fed up with it. The community is fed up with it," Kenosha County Sheriff David Beth said.

He said what's needed is to take people like this out of society.


Kenosha County Sheriff David Beth


"We build large warehouses and we have individual cells and we put them in it. We don't let them back out. We don't let them carjack cars when we are pumping gas at gas stations. We don't let them do drive-by shootings anymore," Sheriff Beth said.

Sheriff Beth noted that one of the vehicles involved in the crash with the suspect vehicle was driven by a 16-year-old boy who passed his driving test moments prior -- and had just received his license. He was driving from the DMV when the crash happened. His vehicle was totaled.

The suspects range in age from 16 to 23. All are from Milwaukee. A criminal complaint notes the suspect vehicle was "filled floor to ceiling with clothing products," and there was Nike and Pink products "spilling out of the trunk."

Kenosha County sheriff's officials identified them as: Eugene Scull, 19, Sandra Smith, 20, Kevion Thompson, 18 and Wanda Winslow, 23.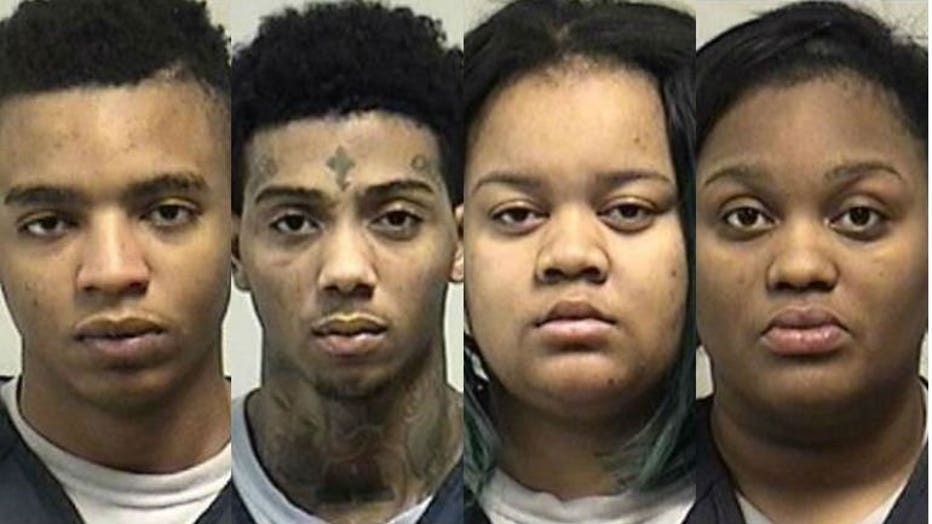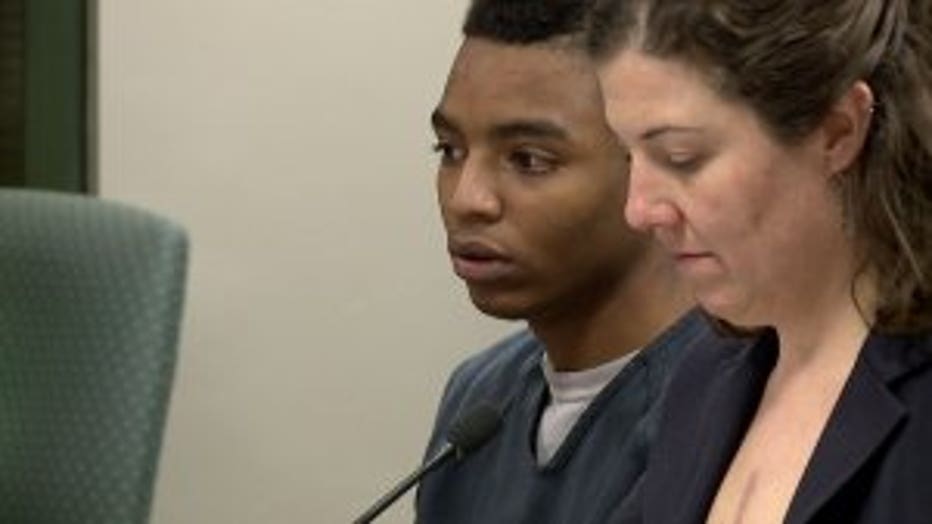 All four were in court for their initial appearances Thursday.

Cash bond was set at follows:

Scull: $15,000
Smith: $30,000
Thompson: $15,000
Winslow: $20,000

They're each due back in court on Feb. 2 for their preliminary hearings.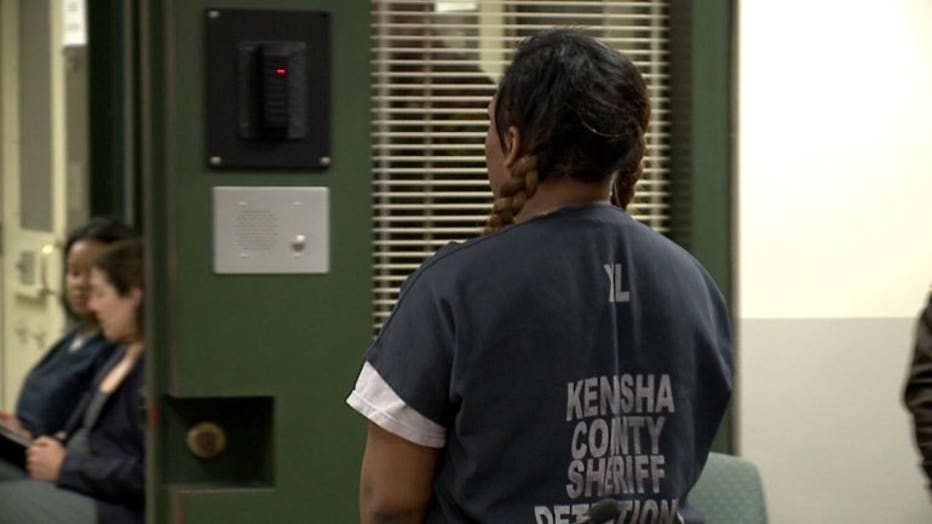 They are *not* the wanted members of the "Paper Team" crew accused in connection with 20+ crimes involving the theft of stolen merchandise in two months across SE Wisconsin.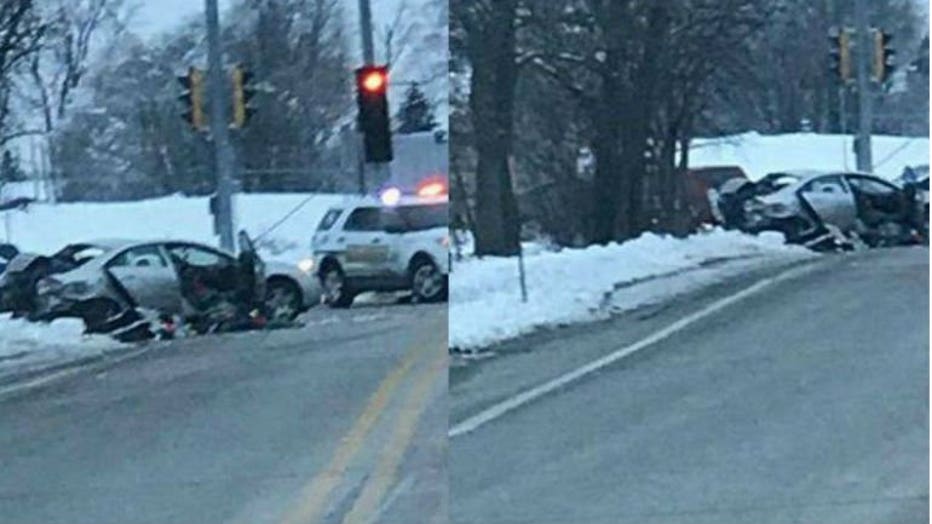 Crash in Kenosha Co. after retail theft at Premium Outlet Mall