"Powerful new tool:" Federal transportation officials push for new technology to prevent drunk driving


MILWAUKEE -- Right now, if it's in your car, it was probably court ordered, but technology that works to prevent people from driving drunk could one day be a standard feature in vehicles. This month, federal transportation officials unveiled new advancements -- and your vehicle could one day detect whether you are sober before you hit the road.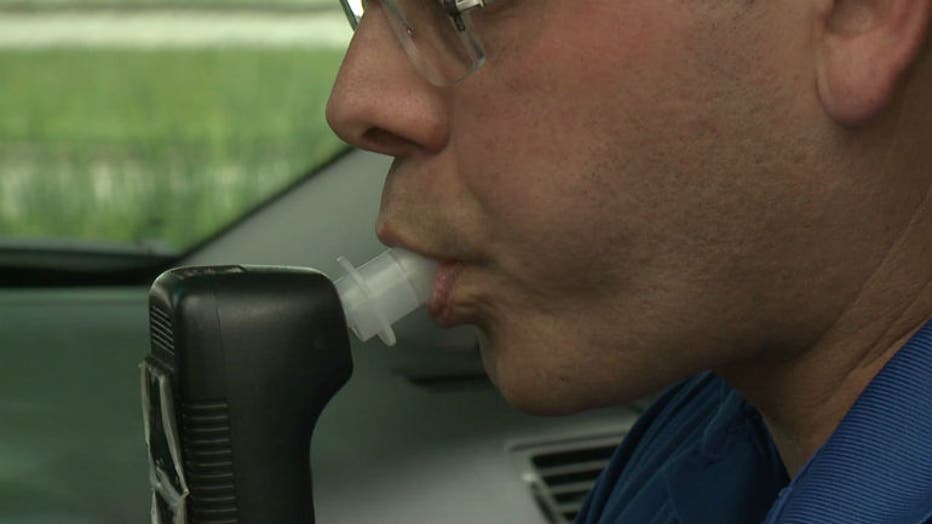 Ignition interlock devices are installed in vehicles driven by some who are convicted of driving under the influence. If you have more than the allowable amount of alcohol in your system, your vehicle will not start. And that's not all.

"You have to continue to test as you drive," Amanda Finrohr, ignition interlock installation specialist said.

Folks with Wisconsin Ignition Interlock have been installing the devices in southeastern Wisconsin for four years.

"The devices are very effective in helping to stop drunk driving and keeping people safe," Firnrohr said.

The National Highway Traffic Safety Administration announced earlier this month new technology that could prevent drunk driving.

The Driver Alcohol Detection System for Safety -- or DADSS -- performs an instantaneous and contact-free measurement of alcohol in a driver's exhaled breath as the driver breathes normally.

There is also a touch system, which measures blood alcohol levels under the skin's surface by shining an infrared light through the fingertip.

Any detection of alcohol over the legal limit of .08 and your vehicle will not start.




"We`re aware of it. We`re watching it -- and as far as the ignition interlocks, I don`t think they`ll ever go away," Carl Hemphill, general manager of Wisconsin Ignition Interlock said.

The NHTSA says in part: "DADSS has enormous potential to prevent drunk driving in specific populations such as teen drivers and commercial fleets, and making it an option available to vehicle owners would provide a powerful new tool."

The folks at Wisconsin Ignition Interlock say they're all for anything that will keep people safe, but say there are too many variables when it comes to the new sensor technology.

"It`s really very vague right now with these sensors that they`re talking about so for us, our device, ignition interlock devices is still going to be the safest thing on the road," Hemphill said.

The NHTSA says it will push to get the technology finalized, field tested and put into use before the five to eight years anticipated by researchers.