Potential GOP U.S. Senate candidate Kevin Nicholson faces questions about his past as a Democrat


WISCONSIN DELLS - Republican Kevin Nicholson, a potential 2018 candidate for U.S. Senate in Wisconsin, is questioning the accuracy of documents that contradict his previous statements about his voting record as a Democrat.

Nicholson voted as a Democrat in North Carolina's 2008 presidential primary, and has said he voted "no preference." Yet North Carolina voting records show that, among people who voted in-person in Nicholson's precinct -- as Nicholson did -- no one voted that way.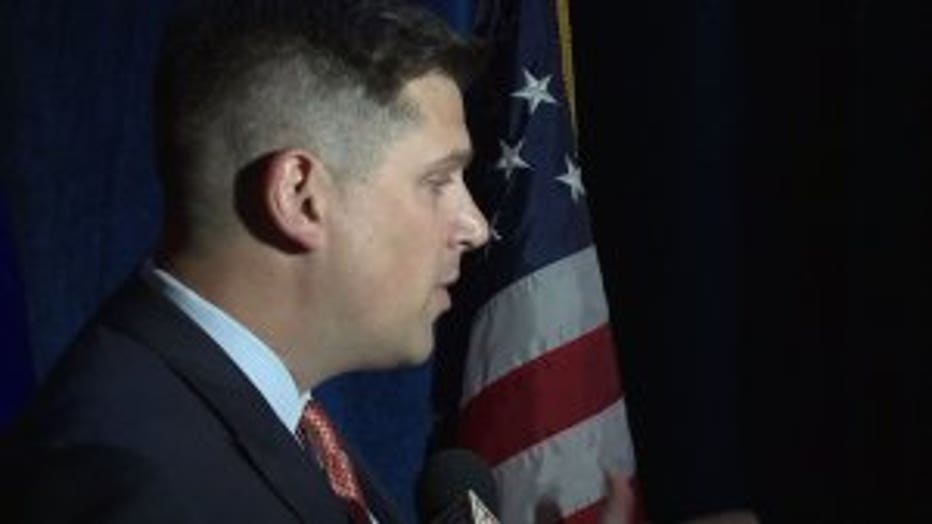 Nicholson is fighting to maintain his conservative credentials ahead of a potentially crowded Republican U.S. Senate primary. At least six candidates, including Nicholson, are considering bids.

"When you've got a long list of candidates and people are trying to make up their minds, any little thing can be a disqualifier," said Mordecai Lee, a University of Wisconsin-Milwaukee professor. "I suspect this is going to be one of them."

Nicholson was president of the College Democrats of America and spoke at the 2000 Democratic National Convention. Though Nicholson said he gradually began moving away from the Democratic party after that, he registered to vote as a Democrat in Pender County, North Carolina in 2005.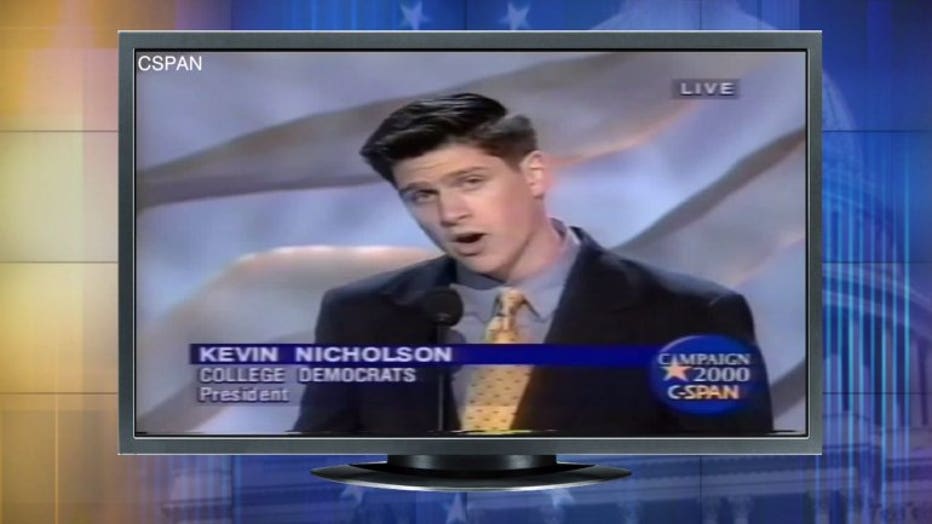 Online records show one person did vote "no preference" in Nicholson's precinct in the 2008 Democratic presidential primary. The state classified it as a "one-stop" vote -- North Carolina's version of early voting. A search of the state's voter records shows that Nicholson voted "in person" in that primary.

Pender County's elections director told FOX6 News that a person who votes early would have his or her record show "ABS-one stop," and the only way to be tallied "in person" is to show up on election day. There are no "no preference" votes among people who voted on election day in Nicholson's precinct, the state records show.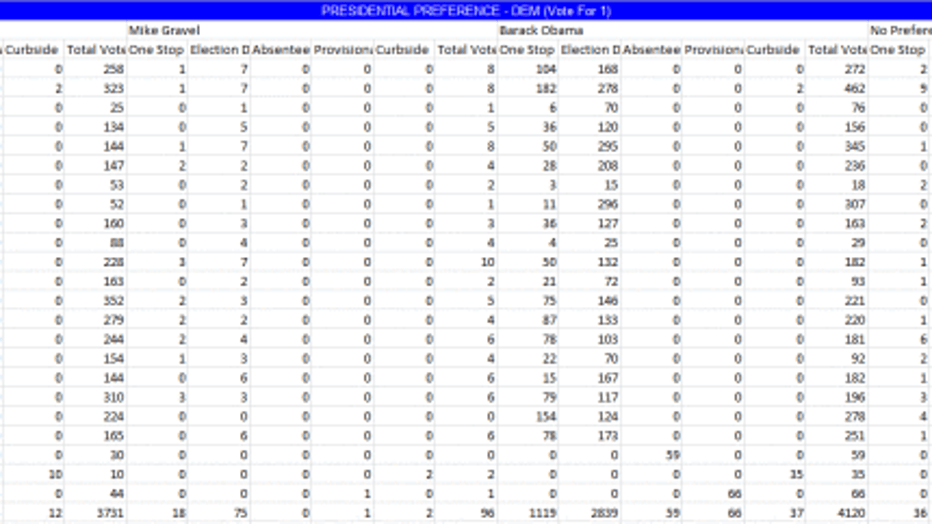 Pender County, North Carolina vote totals for 2008 Democratic primary


Nicholson was part of the Upper Topsail precinct, classified as "UT14" in the state records.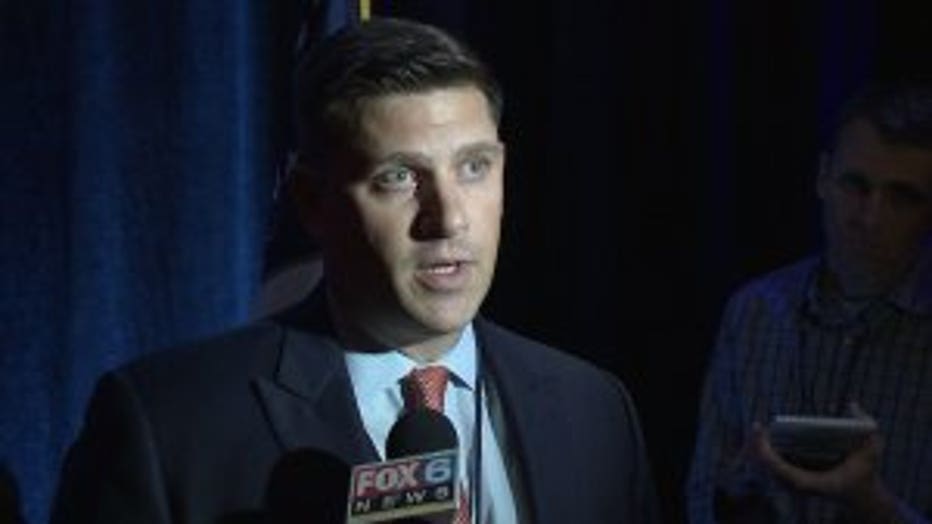 Nicholson and several of the other potential U.S. Senate candidates made the rounds at this weekend's state GOP convention in the Wisconsin Dells. Asked about the discrepancy between his statements and the North Carolina records, Nicholson said the records were wrong.

"We're talking about the counting of paper ballots from 10 years ago -- something that governments have a hard time doing on the day of elections. Is that correct? Yes," Nicholson said.

Nicholson said he voted for Republican nominee John McCain in the 2008 general election.

Jessie Nicholson, who is Kevin Nicholson's wife, gave two donations totaling $500 to McCain's campaign that year, as well as a $300 donation to the Republican National Committee, according to Federal Election Commission records.

Michael Antonopoulos, a spokesman for Nicholson, said the contributions came from the couple's joint checking account.

Antonopoulos also provided an undated photo of Nicholson seated behind McCain at a campaign rally, which Antonopoulos said took place in North Carolina.

Speaking to reporters during a break in the state GOP convention, Nicholson said he didn't think Republican primary voters would question his past. He compared himself to former President Ronald Reagan, who famously converted from Democrat to Republican before starting his political career.

"We have hundreds of thousands of people in our state who voted for both Democrats and Republicans in the past 10 years," Nicholson said. "All those people are going to understand why I did what I did, the conversion that I've made, and why I'm a conservative today."

Nicholson finished last among six potential candidates in a Wispolitics.com straw poll of party activists at the convention, getting just 13 of the 296 votes, or 4 percent.

State Sen. Leah Vukmir, R-Brookfield, overwhelmingly had the most support among party activists, drawing 140 votes, or 47 percent.

The other Republicans considering a U.S. Senate bid are: Senate Majority Leader Scott Fitzgerald, Madison businessman Eric Hovde, state Rep. Dale Kooyenga, and Green Bay businesswoman Nicole Schneider.