Possession of IEDs: Man faces 52 felony charges after explosion at his home in Waldo
SHEBOYGAN COUNTY -- 52 felony charges have been filed against a Waldo man, who was arrested for violating his parole following an explosion at a home in Waldo on February 20th. Materials to make explosives and fireworks, IEDs and unknown chemicals were recovered from the man's home, and some neighbors had to be evacuated.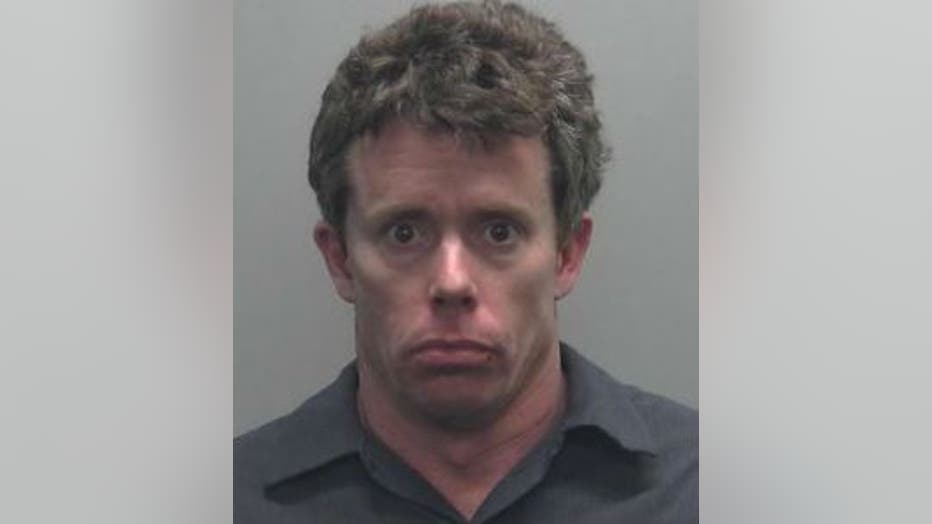 42-year-old Daniel Shilts Jr. of Waldo faces 52 counts of possession of improvised explosives.

According to the criminal complaint, officials made contact with Shilts at his home on W. Second Street in Waldo on February 20th after a neighbor reported a possible explosion at the home.

 

It was noted that Shilts had blood on his pants leg, as well as a fresh cut on a finger.

Shilts confirmed that an explosion had occurred. He told officials he was welding, and his torch came into contact with an aerosol can, which exploded.

Several of the home's porch windows were shattered.

Due to a smell of explosive powder, the extent of damage and the fact that there were no aerosol can fragments on scene, officials believed more than an aerosol can had exploded, the complaint says.

Because Shilts was on extended supervision and fell under a relatively new law, officials believed they had reasonable suspicion to search Shilts' home.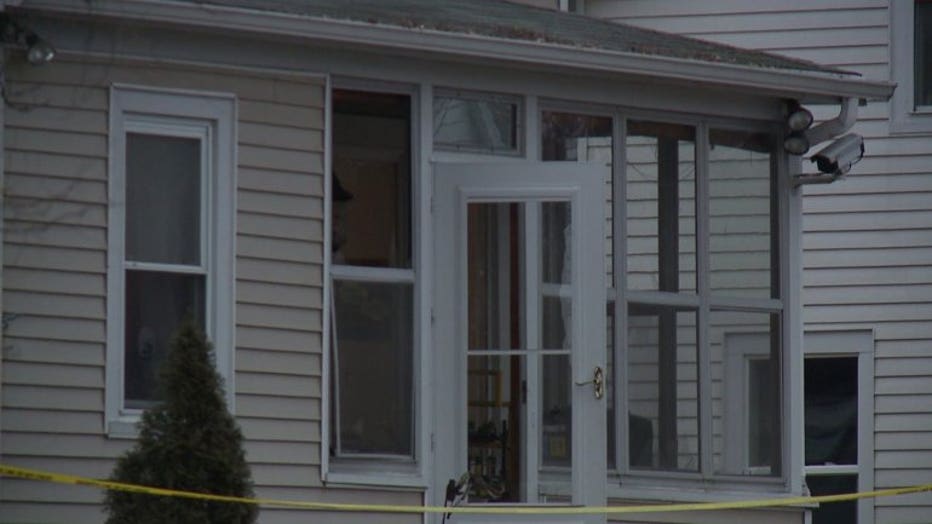 Investigation at home in Waldo after explosion


Officials observed what appeared to be explosive powder in several bags, four "mortar balls" or shells used in commercial fireworks displays, a mortar tube used to launch the shells and a mixer containing what appeared to be explosive powder and various chemicals and powders believed to be used in the construction of explosive devices.

One deputy noted that he was familiar with these types of materials from a previous search warrant that resulted in a conviction against Shilts for possession of an improvised explosive device.

 

The Milwaukee County Sheriff's Office's Bomb Squad was called out to the scene, and officials opted to wait until morning to conduct a full search of the home, with assistance from the Bureau of Alcohol, Tobacco and Firearms.

Deputies remained at the home overnight.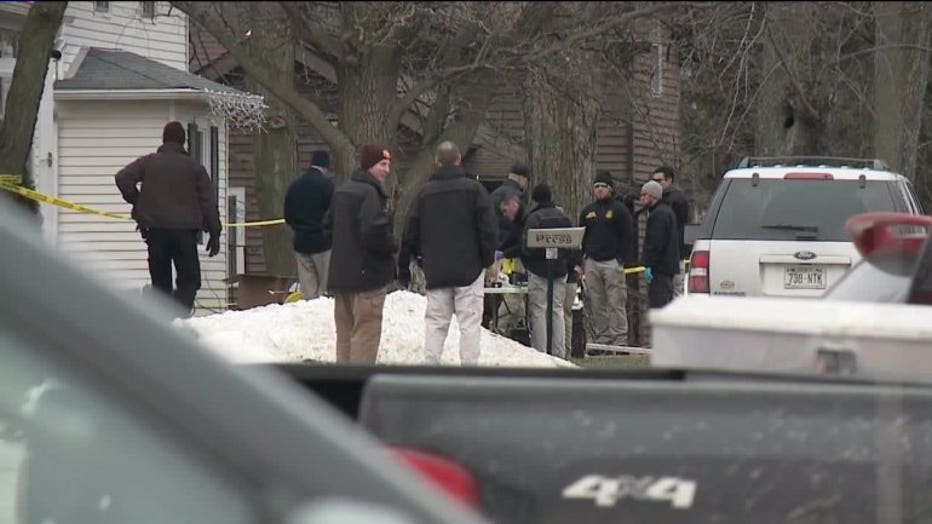 Investigation at home in Waldo after explosion


On February 21st, officials with the Sheboygan County Sheriff's Department, Milwaukee County Sheriff's Office's Bomb Squad, ATF and National Guard "Civil Support Team" took part in a search of the home.

"Civil Support Team" officials first ensured the air in and around the home was safe for investigators.

Using an analytical "sniffing" device, the Civil Support Team noted oxygen, carbon monoxide, hydrogen sulfide, and low levels of volatile organic compounds.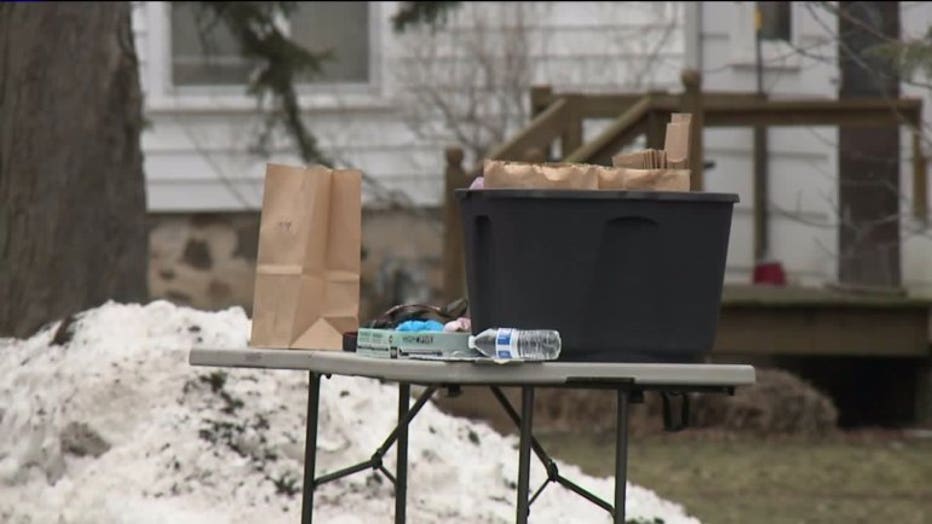 Investigation at home in Waldo after explosion


An on-site chemical analysis revealed several unlabeled/unknown liquids and powders of interest. The liquids were identified as urea nitrate, ammonia nitrate, a very viscous liquid containing explosive powder, glycerol, hydrogen peroxide and iso-butyl nitrite, and a light gray fine powder identified as sodium benzoate.

An official with the Civil Support Team said these materials can be used to make explosive devices.

The materials were turned over to the ATF for further analysis.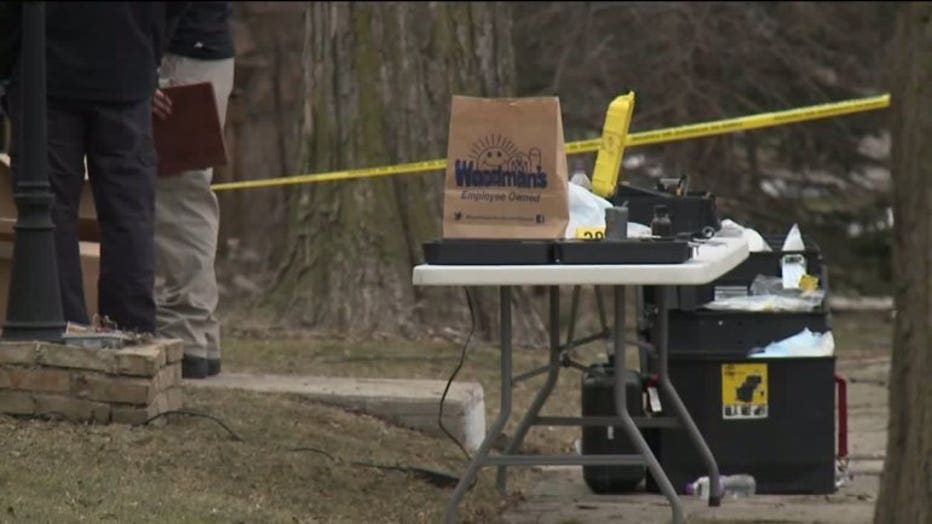 Investigation at home in Waldo after explosion


The following items were seized as evidence, in addition to the materials tested by the Civil Support Team:


In addition, according to the complaint, 51 apparent IEDs were removed from the home.

An investigator said had the original explosion set off these 51 IEDs, or if a fire had set them off, the home would have been destroyed and adjacent homes would have been significantly damaged if not destroyed.

Also seized from the home were 11 six-inch shells that had not yet been assembled, each with a fuse attached, along with a homemade device for winding fuses together.

It was learned that Shilts had not been issued a license or permit for possession of explosive devices.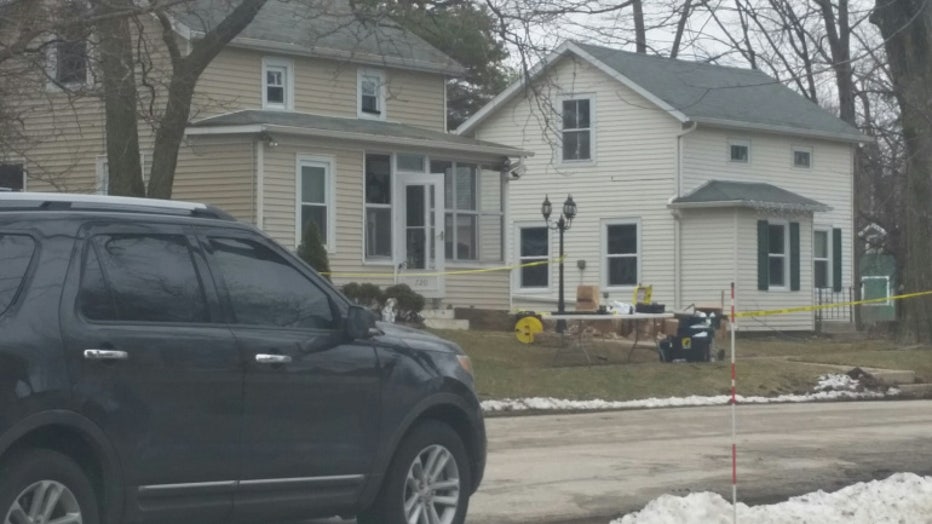 Investigation in Waldo at home near 2nd and Hammon


Shilts made his initial appearance in court in this case on March 29th. Cash bond was set at $75,000. It was ordered that Shilts must not possess any explosive devices or products to make explosive devices.

A preliminary hearing has been scheduled for April 6th.

At the time of this alleged incident on February 20th, officials said Shilts was on parole for a 2008 criminal case where he was convicted of possession of improvised explosives. In that case, he was found in possession of large amounts of explosive chemicals. He was also convicted of bail jumping for violating his parole in 2012 when he was found with large amounts of firework-making chemicals.