Politicizing the issue of domestic violence? Comments by DNC chair spark ad featuring Teri Jendusa-Nicolai


RACINE COUNTY (WITI) -- She was nearly beaten to death, and left to die in a storage unit. A Racine County woman appears in a new television ad -- but the ad isn't in support of a domestic violence advocacy group. Instead, it's a campaign ad for Governor Scott Walker.

In Racine County, Sheriff's squad cars are being adorned with stickers. It's an effort to raise awareness of domestic violence -- as October begins.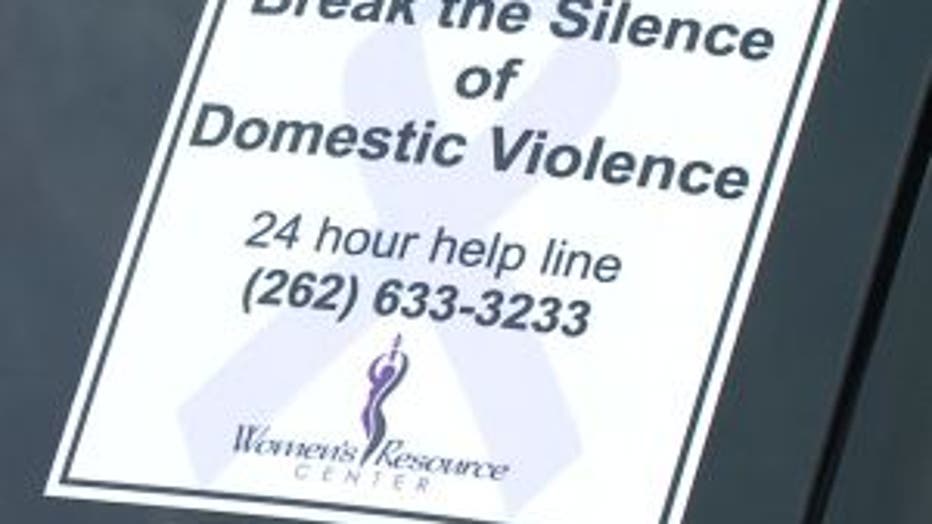 October is Domestic Violence Awareness Month.

"My ex-husband beat me with a baseball bat, threw me in a garbage can filled with snow," Teri Jendusa-Nicolai says in an ad released this week.




After surviving the attack a decade ago, and losing an unborn child, Jendusa-Nicolai has dedicated her life to raising awareness and support for victims of domestic violence.

The new ad isn't for charity. It's in support of Governor Scott Walker.

"Teri approached us after the comments from the DNC chair. She as a victim, and a very public victim, was put off by those comments," Governor Walker said.

The comments were made by Democratic National Committee Chair Debbie Wasserman Schultz. Wasserman Schultz said: "Scott Walker has given women the back of his hand." The comment was made in Milwaukee in early September during a round-table discussion on women's issues.

"What Republican Tea Party extremists like Scott Walker are doing is they're grabbing us by the hair and pulling us back and it's unacceptable," Wasserman Schultz said.

Those comments sparked the ad, but is the ad itself is politicizing a serious issue?

"Teri's stance and statement was solely and completely focused on the issue of domestic violence," Cherie Griffin said.

Cherie Griffin is with the Women's Resource Center of Racine says the ad is doing what it is supposed to do: getting political candidates to make domestic violence an issue worth discussing.

"This is about making sure that locally, that we are funding our police departments so they can react as well," Democratic candidate for governor Mary Burke said.

"Talk about it in the ads. I want to hear what each candidate has to say," Griffin said.

While not talked about as much as taxes or the candidate's respective jobs plans on the campaign trail, the Women's Resource Center estimates one in four Wisconsin women has been beaten, raped or stalked. The Women's Resource Center says there are a lot of women who are voters, and they are listening.

---

Milwaukee offers quality and confidential resources for adults and youth affected by domestic violence. Victims, family members, batterers and the community at large can get help identifying support by calling the 24-hour domestic violence hotline at (414) 933-2722.

A listing of resources is also available through the Milwaukee Commission on Domestic Violence and Sexual Assault's "You Are Not Alone" brochure, which is available in English, Spanish and Hmong. The brochure and other support information are availablehere, and at www.milwaukee.gov/staysafe."

—

In April, Gov. Scott Walker signed into law three bills that offers new protections for victims of domestic abuse.

The first puts in place a monitoring procedure to force abusers under injunctions to surrender their firearms.

The second puts "stalking" in the definition of domestic abuse.

The third creates better linkages between law enforcement and victim services providers — which will help officers give victims needed resource information.

—

Milwaukee's Sojourner Family Peace Center helps thousands victims of domestic abuse every year.

The Sojourner Family Peace Center is the largest non-profit provider of domestic violence prevention and intervention services in Wisconsin.

Sojourner provides an array of support aimed at helping families affected by domestic violence to achieve safety, justice and well-being.

On its website, the Sojourner Family Peace Center says its primary goals are to ensure the safety of victims of family violence, and provide a pathway out of violence for victims and abusers through opportunities to make positive and lasting changes for themselves and their children.

CLICK HERE for a Sojourner Family Peace Center brochure
CLICK HERE to visit the Sojourner Family Peace Center's website.
CLICK HERE to learn more about the Milwaukee Women's Center.