Police: Woman who gave up parrot, accused of stalking, admits to visiting new owner's home 50 times


KENOSHA -- A strange case of stalking involves an Illinois woman and a Wisconsin parrot. It sounds like a setup to a joke, but there's nothing funny about what happened next.

Police say Snoopy the parrot's former owner started stalking the current owner, and now, the woman's facing stalking charges as a result.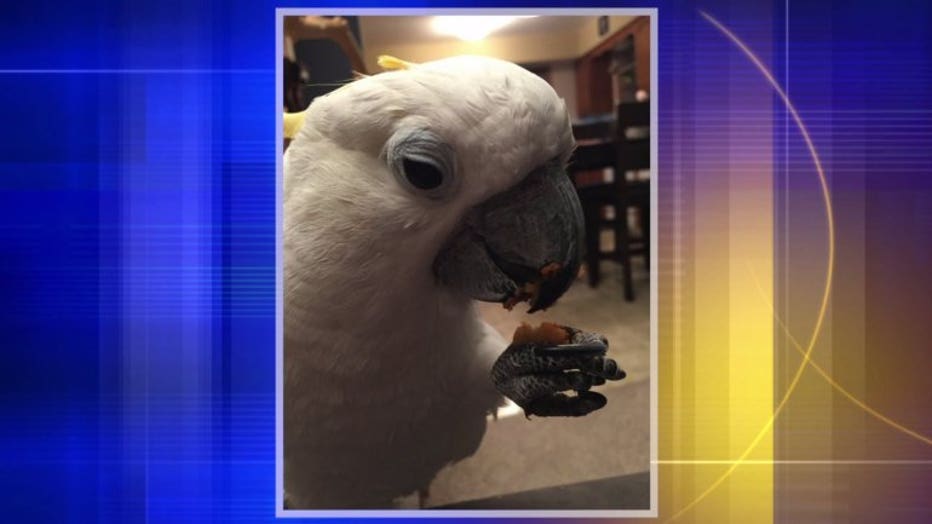 "He sings. He dances. He talks non-stop," said Erica Heller, who has been Snoopy's owner since 2013.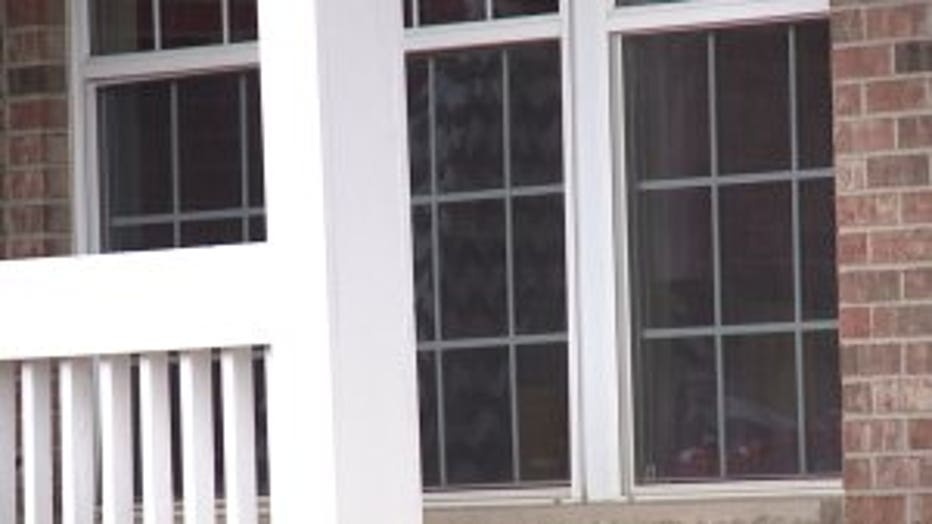 Heller adopted the cockatoo from a wildlife refuge in Illinois after owners say the bird's former owner, Wendy Grabell, willingly gave him up. But something changed when the new owner took Snoopy to her Kenosha home.

"It's rough," Heller said over the phone. "You don't know what you're going to come home to or what's going to happen."

Heller noticed her plants were flipped, deck furniture moved and hose left running. Some of her neighbors knew what was going on and others had no idea.

"I thought it was just crazy for this quiet neighborhood," said Eddie Woodman, neighbor.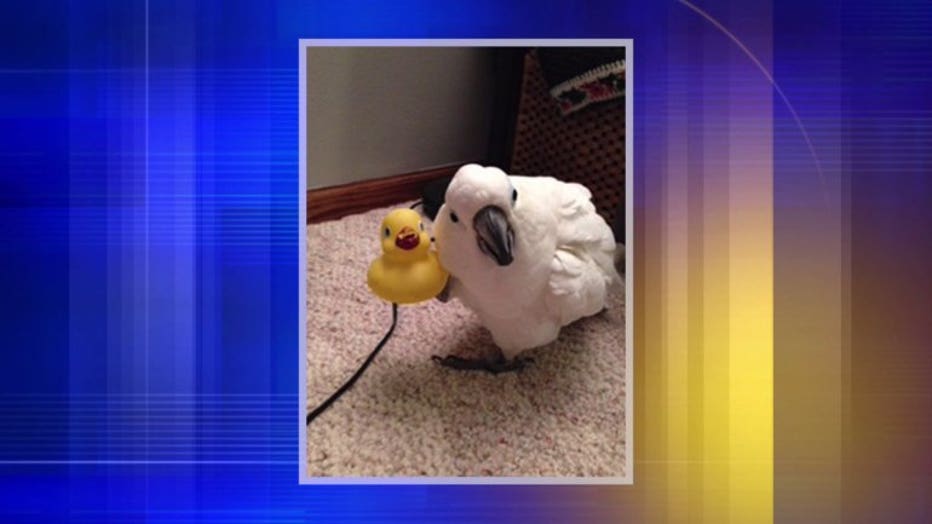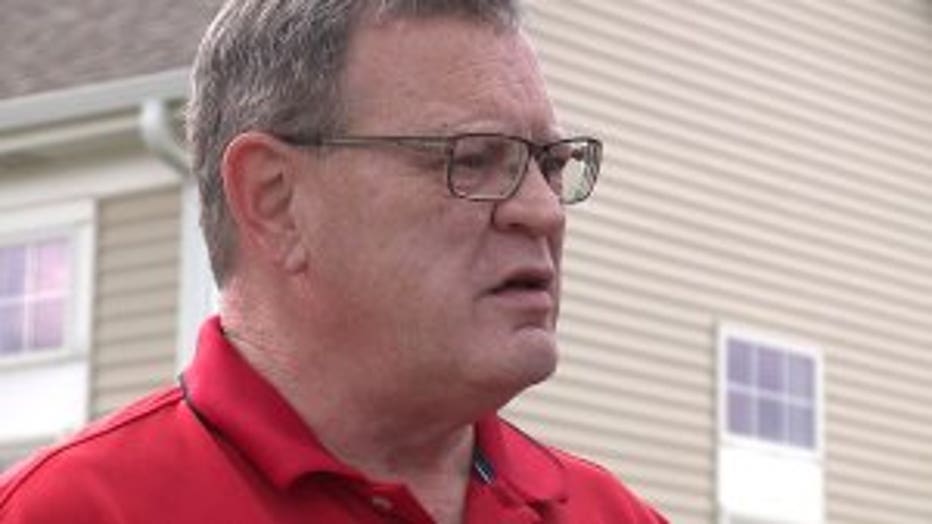 According to a criminal complaint, neighbors noticed Grabell "lurking" around her property, "peering" into her windows, and she told one neighbor "I'm just looking at the birds." Heller installed security cameras.

"I realized I was sitting in the house at that time in the family room and she was just outside and I had no idea," said Heller.

Court documents show one neighbor even saw Grabell hiding in the bushes.

"It was just crazy. I didn't know anything about it until the night the policemen were out here," said Woodman.

Police found messages on Facebook from Grabell to Heller, under an alias of "Debbie Kraft." A Kenosha Police detective determined Grabell and "Kraft" were the same person because of IP address evidence.

Heller said she felt threatened by other posts.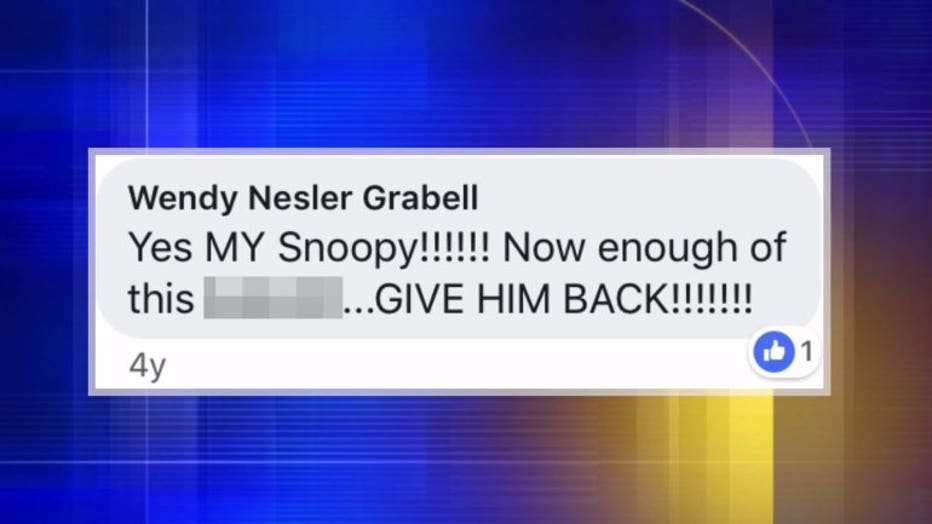 "When she first saw the cameras were installed she sent me a message saying 'bad move,' and to me that was a bit threatening," said Heller.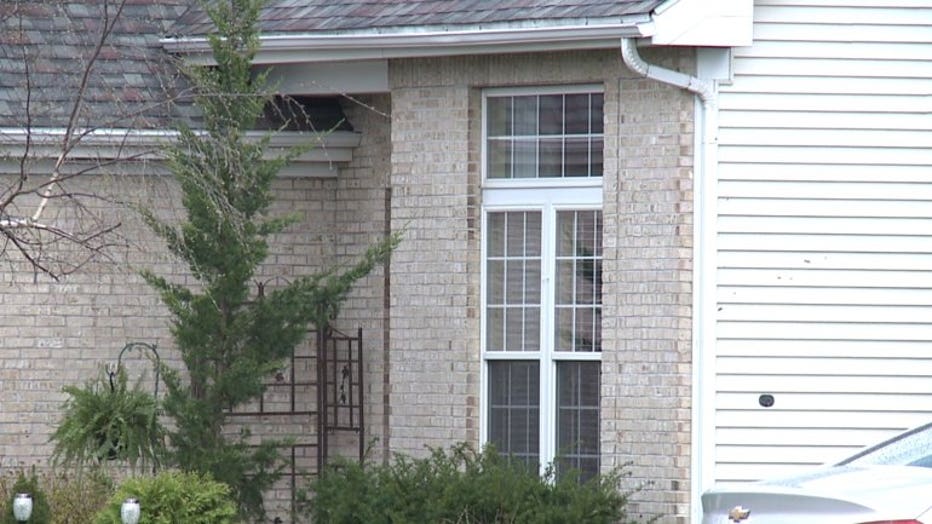 Police said Grabell admitted on Facebook to being at Heller's home 50 times. A piece of evidence that Heller didn't even know about.

"She's been doing it for almost five years and no consequences and I just want her to know she can't keep doing this," said Heller.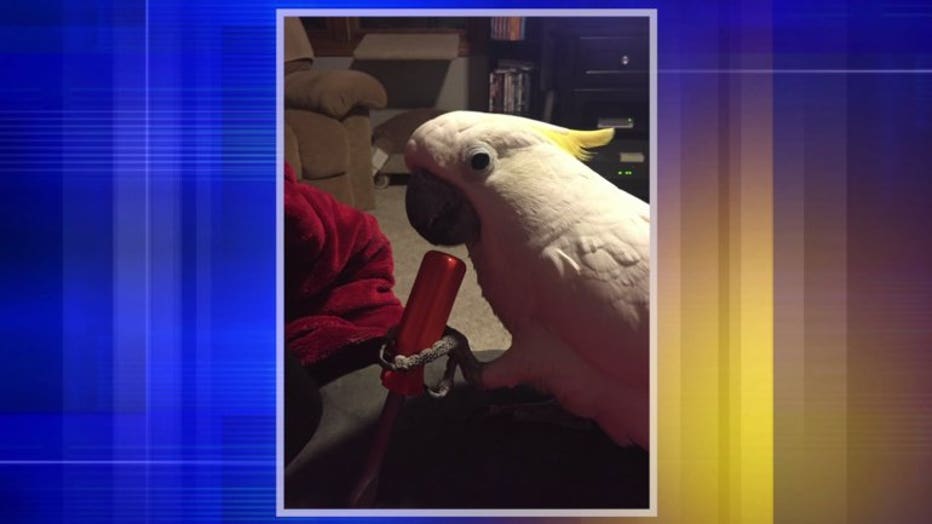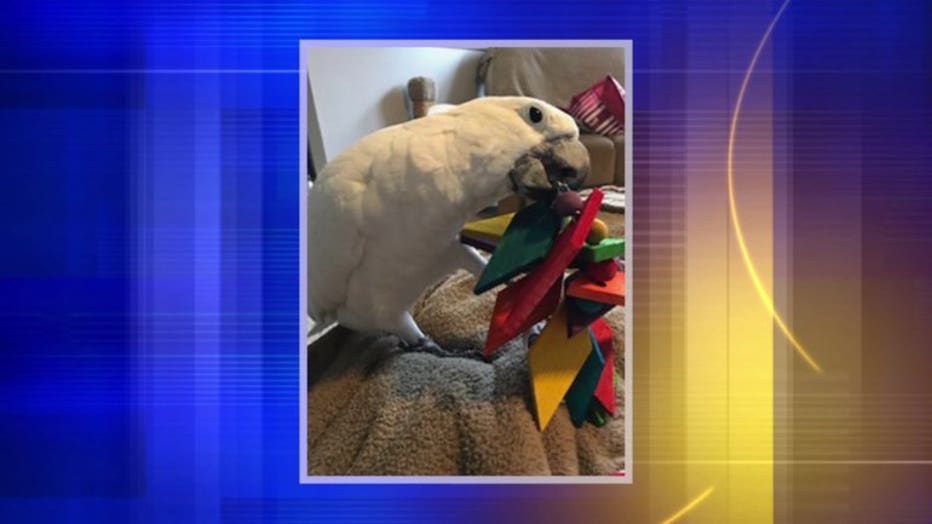 Snoopy's former owner and current owner knew each other as acquaintances from the wildlife refuge in Illinois. The former owner has a "no contact order" with the refuge director from an incident several years ago. Police said the woman threatened the refuge director for stealing Snoopy.

That case ultimately ended in a settlement.

Grabell is charged with felony stalking. Online court records show an arrest warrant was issued on April 30 and that she is not currently in custody.