Police: Crash led to fatal beating, one suspect accused of saying victim "deserved it"


MILWAUKEE COUNTY (WITI) -- Four of six people arrested following a fatal beating that occurred on the city's south side this past weekend have now been charged.

26-year-old Joe Estrada III, 21-year-old Stephano Torres and 21-year-old Dionte Williams, all of Milwaukee each face a charge of first degree reckless homicide.

28-year-old Christina Suarez faces a harboring or aiding a felon charge.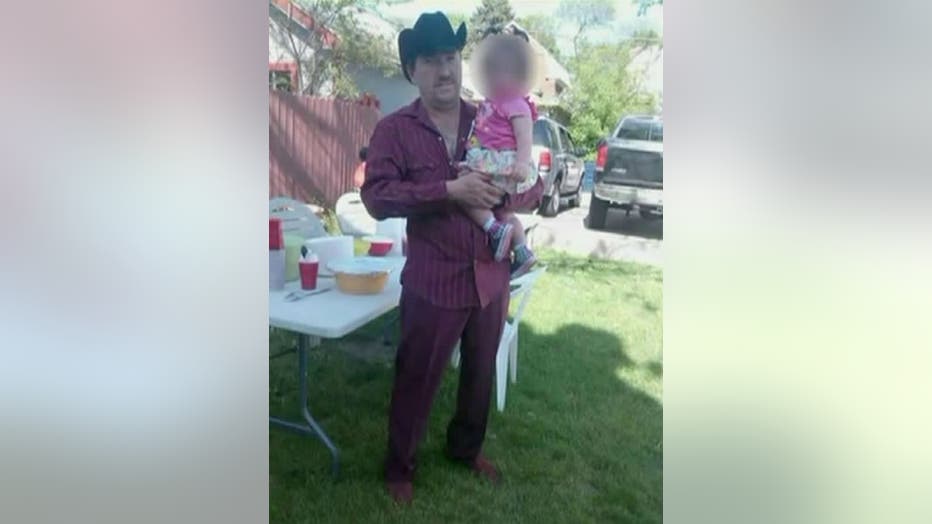 Early on Saturday, November 1st, police were dispatched to the area of 33rd and Lapham for a fight complaint. There, they discovered Alfonso Estrada-Cortes laying face up with his arms outstretched -- unconscious on the sidewalk.

Life-saving measures were unsuccessful, and Estrada-Cortes was pronounced dead at the scene.

An autopsy determined Estrada-Cortes died as a result of blunt force trauma to his head. His death was ruled a homicide.

The criminal complaint filed against the four people charged in this case says a witness told police she saw six to seven individuals kicking someone on the ground.

Minutes later, the witness told police a vehicle pulled up to the scene and a Hispanic man exited the vehicle and began kicking the individual on the ground.

A few minutes later, the complaint says the witness told police three of the individuals began searching the pockets of the person on the ground.

That witness called 911 around 2:30 a.m. Saturday.

A second witness corroborated the first witness' story -- saying the individuals seen kicking the person on the ground fled the scene in two separate vehicles -- with one of those vehicle striking a parked car, according to the complaint.

One of those vehicles was stopped about 10 minutes after that 911 call was made -- and police observed six people inside.

The complaint says Suarez was driving, and Williams was the front seat passenger. Joe Estrada was seated behind the driver. Torres was seated in the vehicle's third row, behind the driver. Two other people who haven't been charged in this case were also in the vehicle.

Police searched the vehicle, and recovered a smartphone that had blood covering its screen. Police also observed reddish stains on the inside of the flap that covers the seat mechanisms behind the rear of the second row passenger seat, according to the complaint.

The complaint says police spoke with a woman who was inside the vehicle -- who told them she got a ride in the white truck from a tavern in the area of S. 58th Street and Mitchell. While in the truck, this woman told police she heard a crash occur.

That's when this woman told police Williams requested the vehicle turn around and return to the scene of the crash.

When the vehicle returned to the scene of the crash, the woman says one of the passengers from the white truck she was in, and the occupants of the other vehicle involved in the crash approached a green truck that had struck the other vehicle. The complaint says the person in the green truck drove off -- and in response, the white truck the woman was in, and the other vehicle involved in the crash began pursuing the green truck.

At one point, the compliant says the woman told police the white truck tried blocking the green truck, but it sideswiped the white truck and got away.

Eventually, the woman says the green truck pulled over, and by the time the white truck got to the scene, the occupants of the vehicle that was struck were arguing and fighting with the green truck's driver.

The complaint says the woman told police Williams, Joe Estrada and Torres exited the white truck. That's when the woman says she saw the group punching and kicking the green truck's driver.

When they returned to the truck, the complaint says the woman told police one of the individuals said the victim "deserved it for taking off from the accident scene."

The complaint says the woman told police she saw Joe Estrada looking through what she believed to be the victim's wallet.

Police spoke with the driver who says his vehicle was struck by Alfonso Estrada-Cortes, who was driving the green truck. He told police he was at the tavern near 58th and Mitchell -- leaving in his own vehicle which was later struck by the green truck -- which fled the scene following the crash. The complaint says this man told police the green truck eventually pulled over, and he and the white truck's occupants approached the green truck's driver -- with Torres reportedly throwing the first punch.

The complaint indicates at the time of this alleged crime, Stephano Torres was out on bail on misdemeanor charges of OWI and operating while revoked -- ordered to commit no further crimes.

Additionally, the complaint says Dionte Williams was out on bail on misdemeanor charges of causing injury by OWI, causing injury by operating a motor vehicle while operating with a prohibited alcohol content, and bail jumping. He was subsequently convicted of OWI. The complaint indicates that at the time of this alleged crime, Williams was also charged with battery and bail jumping, and convicted of bail jumping -- ordered to commit no further crimes.



Related stories: