Pictures: Grand Avenue owners unveil plans to transform downtown mall


MILWAUKEE -- The owners of Milwaukee's "Shops of Grand Avenue" have a grand redesign in mind. They are hoping to transform the area into a city hot spot.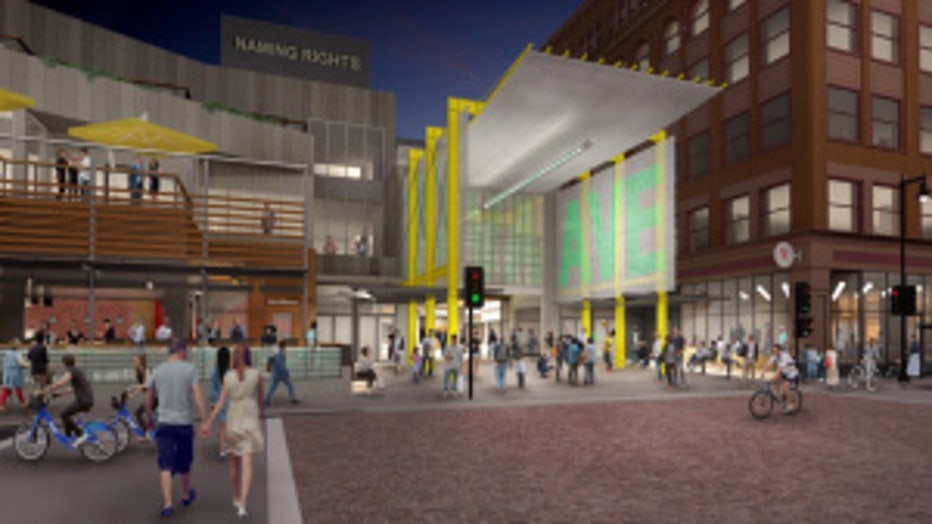 "We think this could be the city's most dynamic workspace. You can't find anything like this. You'd be hard pressed to find this in Chicago," said Chris Socha, project architect.

The goal is to transform the mall space from what it is now into a mixed-used development.

"This is a place that we hope is going to give more people more reasons to be here more days of the year," Socha said.

PHOTO GALLERY
The owners envision Grand Avenue morphing into a three-pronged property. They hope to provide large-scale office space, plus an urban marketplace featuring retailers, restaurants and a grocery store.
"There's entirely too much retail use in this and what we want to do is concentrate that energy on the first floor. And we have opportunity now to breathe life into this place on a daily basis. So imagine hundreds of people here working here every day on the second and third floor," Socha said.
FOX6 News is told that including a grocery store was one of the most popular requests made of the new owners -- hearing that plans for one are in the works was very welcome news for some.
"We've talked about it at work how nice it would be to have a grocery store where you could just pick up a few things on your way home, you know? And I just hope they do it," said Barbara Stanton, who works nearby.
As for what is next, the owners hope to announce some of the key space users by the end of 2016. Construction would hopefully follow 12 to 18 months later.
CLICK HERE for even more on this story via the Milwaukee Business Journal.