'People are fired up:' Bryce, Steil rally voters in 1st Congressional District on eve of election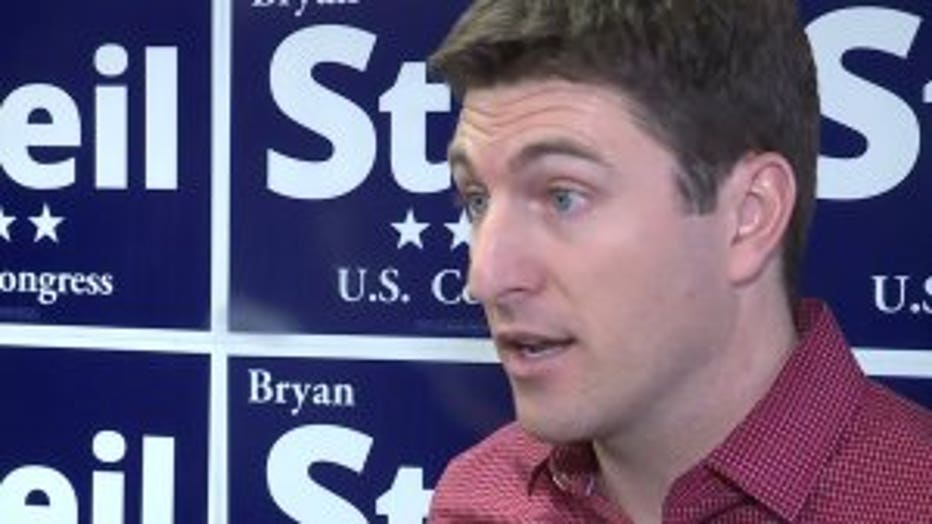 JANESVILLE -- Republican Bryan Steil and Democrat Randy Bryce, candidates in Wisconsin's 1st Congressional District race took different approaches to get out the vote in the final hours of the campaign, ahead of the midterm elections Tuesday, Nov. 6.

Bryce was in Janesville, where he connected with voters at the grassroots level, while Steil hosted more formal events across the district, with help from House Speaker Paul Ryan, the man he's hoping to replace.

"Today really is the last chance to reach out to any undecided voters and make sure that the voters that have decided get out and vote tomorrow. I'm focused on fighting for the American worker, to make sure we're seeing rising wages," said Steil on Monday.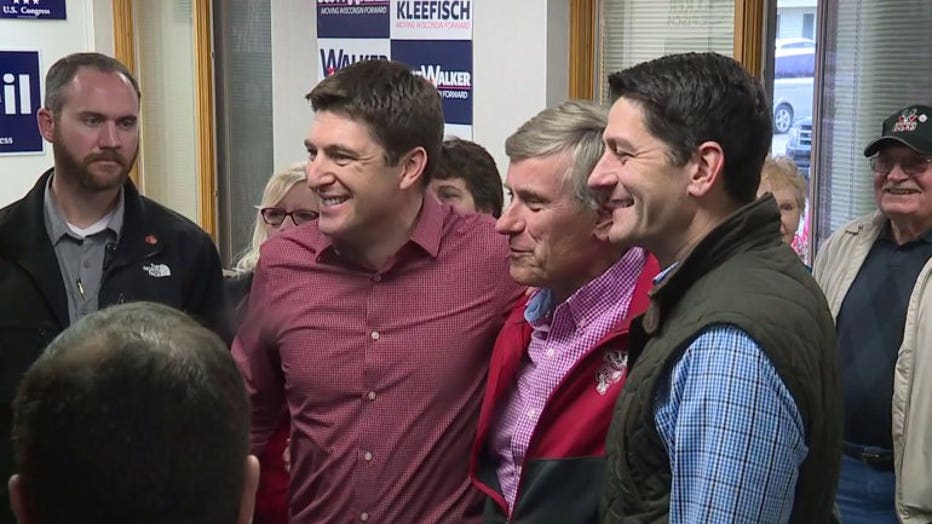 Speaker Ryan in April announced he would not run for re-election and would retire.

"It has been the honor of my lifetime," said Ryan.

Campaigning for Steil in Mount Pleasant Monday, Ryan said he trusts Steil to continue the work he has started.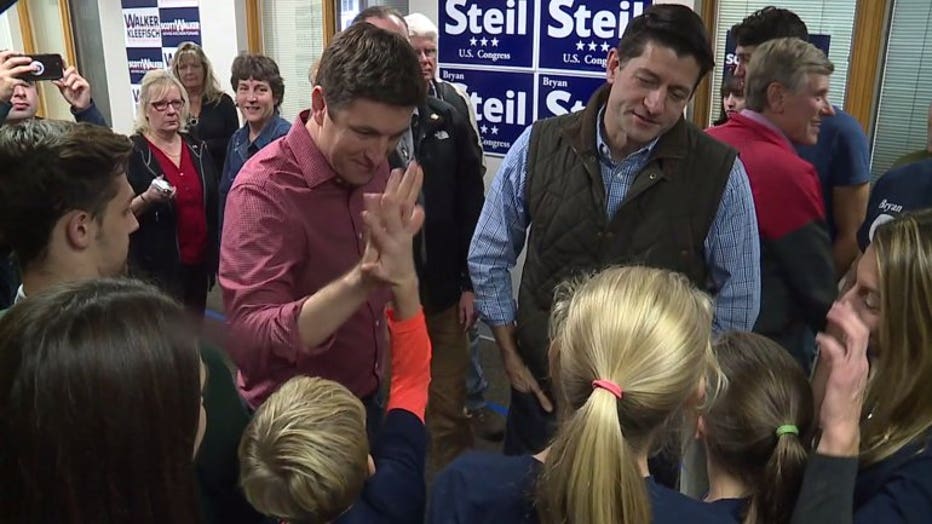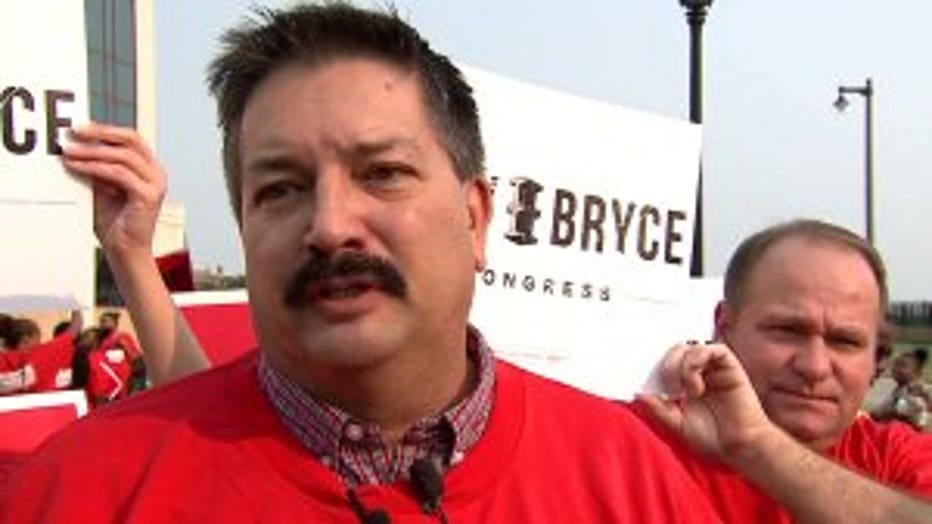 "We're seeing an economic revival," said Ryan.

Bryce took part in door-to-door canvassing and phone banks in Janesville Monday.

"They've called 100,000 people in the district, which is really remarkable. People are just fired up," said Rebecca Lynch.

Lynch, with the Working Families Party recruited Bryce to run fro Congress.

"For years, Wisconsin's 1st Congressional District has been a safe Republican seat," said Lynch.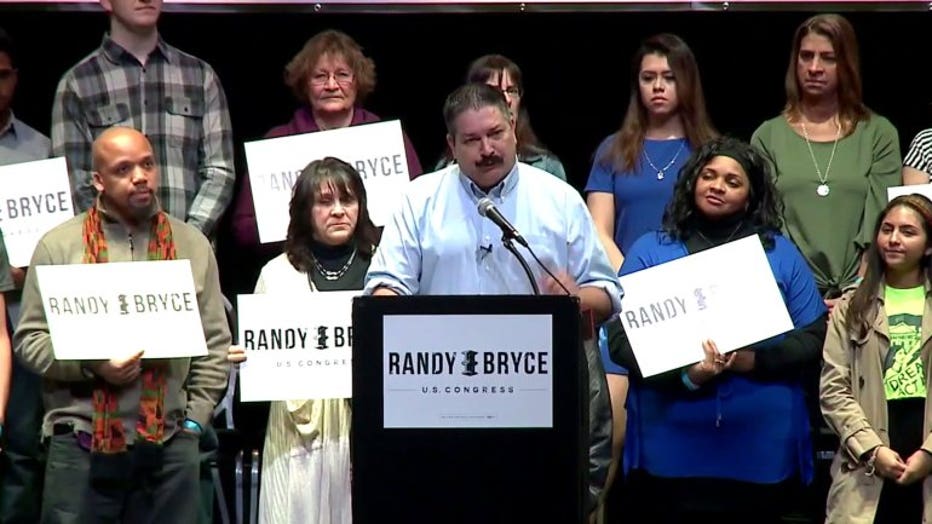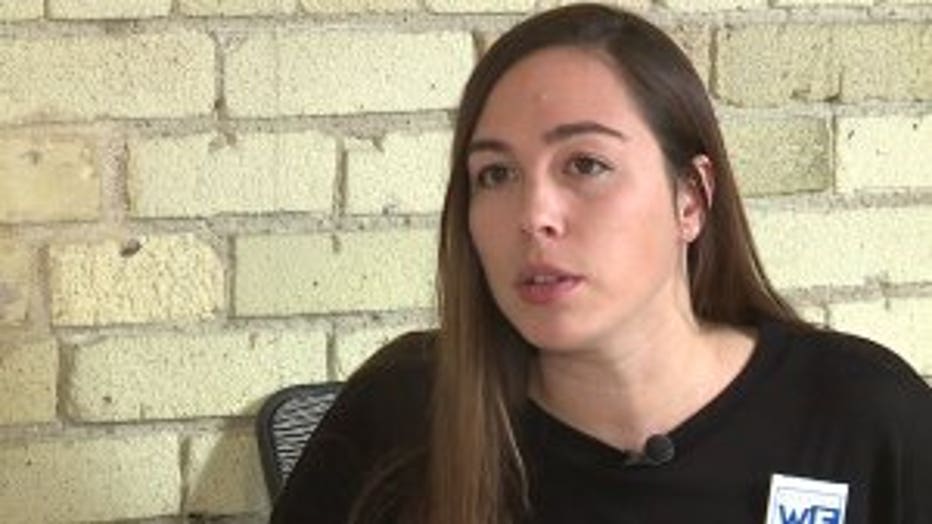 She said progressives would have an uphill battle on Tuesday, but she said she was encouraged by early voting numbers.

"They are just through the roof, and they're exceeding 2016 levels," said Lynch.

Lynch said the most important issue on the ballot is health care protections for people with pre-existing conditions.

"I think it is one of the reasons why Randy has had such success connecting with folks. He is a cancer survivor," said Lynch.

Steil is set to vote Tuesday in Janesville at the Church of Jesus Christ of Latter-day Saints. He'll host an election night party at the Veterans Terrace in Burlington on Tuesday night.

Bryce will vote Tuesday in Racine at St. Mesrob Church. He'll host an election night party at The Branch in Racine.