Parents accuse Choice school of mismanaging public funds at expense of students after bus service cut off


MILWAUKEE (WITI) — Parents are raising questions about how a local choice school, Daughters of the Father Christian Academy, is managing its money, after buses stopped picking students up for school in the middle of the academic year.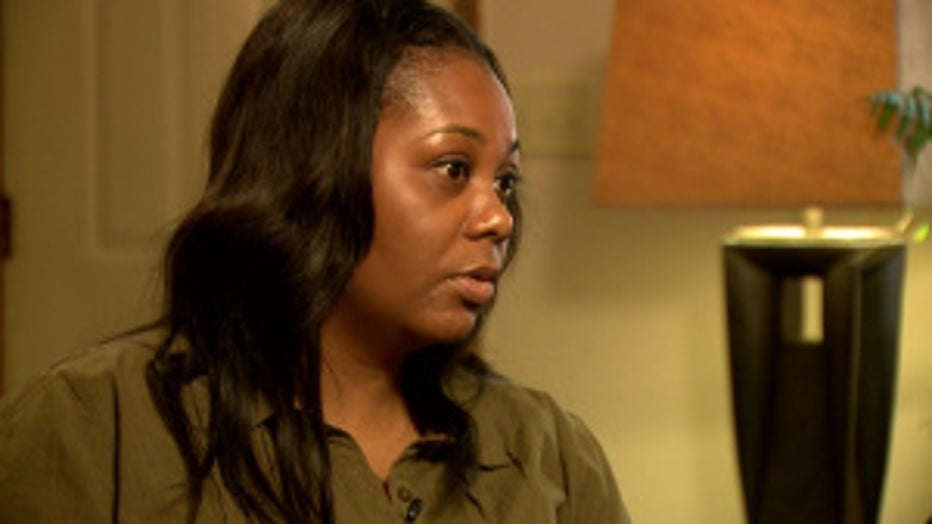 Laura Martin discusses the difficulty in getting her children to school on time after bus service was halted at Daughters of the Father Christian Academy.


Laura Martin is a parent who has two children enrolled at the school. She says in early May, school buses suddenly stopped picking her kids up. Now, she's forced to drive them to and from school (a 30-minute round trip) even though it's interfering with her job.

"I'm stuck," Martin says. I really don't have another choice."

When she called Daughters of the Father Christian Academy, the school's founder, Bishop Doris Pinkney, had no explanation.

"She told me that it was a lot of issues going on, that she couldn't go into detail on them," Martin says.

Dairyland Bus Company sent this letter to parents explaining that service was stopped because the school stopped paying its bill.

"I just don't understand," Martin said.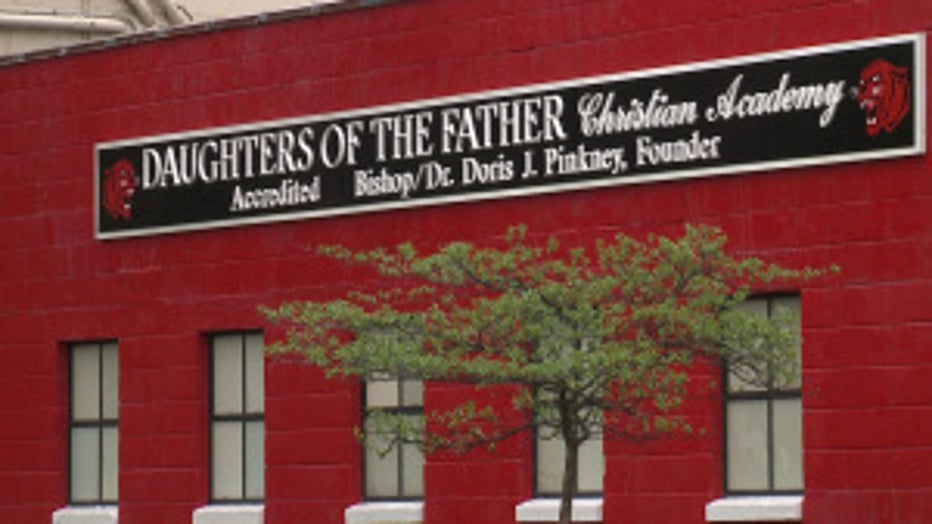 One of the reasons she doesn't understand is because Daughters of the Father Christian Academy has received millions of taxpayer dollars. As a school participating in the Milwaukee Parental Choice Program, the school receives thousands of dollars for each student enrolled. As of September 2014, the school had 153 students enrolled in the Choice program. Each of those students came with $7,200 in state aid. In other words, the school was set to receive $1,103,130 during the 2014-2015 school year from the  Wisconsin Department of Public Instruction, even though it's a private school.

In addition, Milwauke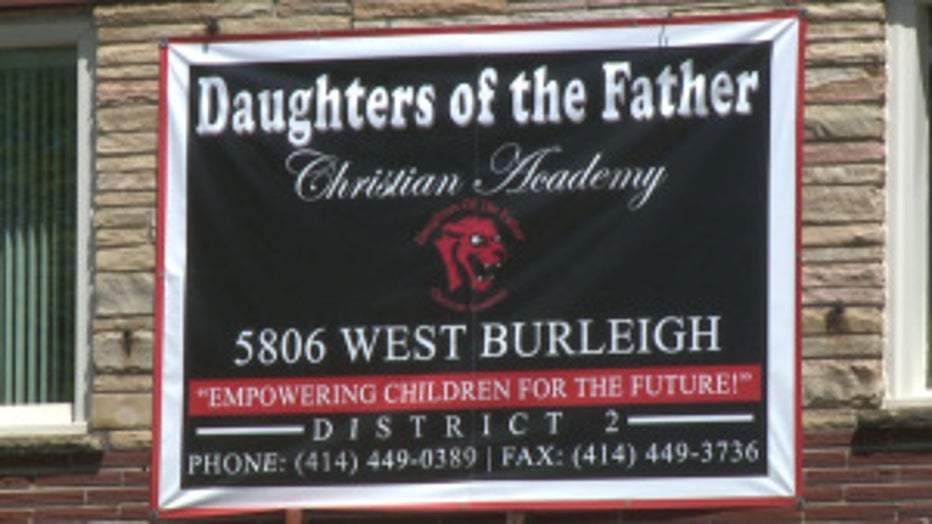 e Public Schools gave Bishop Pinkney another $31,000 this year. That money, paid directly to the school, was supposed to be used to pay for student transportation.

Under state statute, public school districts, like MPS, are required to provide transportation services to eligible households whose students are attending private schools, like Daughters of the Father. But legally, private schools enrolled in the Choice program don't have to provide transportation.

But parents say they were promised bus service.

"To simply decide that we're not going to provide transportation suddenly knowing that that prohibits children from attending school is a pretty egregious sort of action," says Jon Bales, Executive Director of the Wisconsin Association of School District Administrators.

"I absolutely think there has to be very clear expectations, very clear accountability, very clear processes to make sure that funds are being managed well and that students are being provided for in their education setting," Bales says.

Shelly Libby lives across the street from Daughters of the Father Christian Academy, which has been operating since the 2007-2008 school year. She says the school has been a nightmare to work with since it opened, blocking streets and not being responsive to neighborhood concerns about safety and traffic.

"Traffic is horrendous," Libby said.

Libby says the school has wreaked havoc on the neighborhood, and since the buses have stopped, cars are everywhere.

"They were blocking all the fire hydrants," Libby said.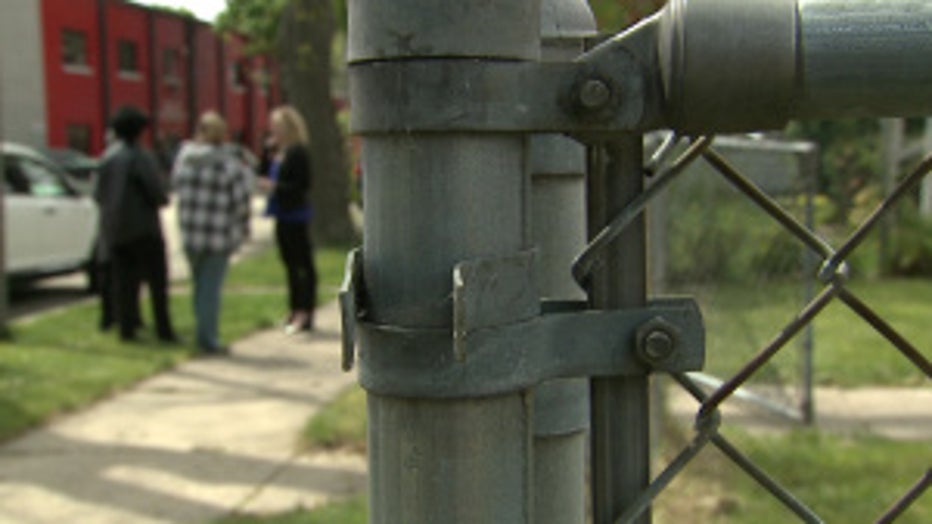 Neighbors of the school are concerned about increased traffic and safety of students. They accuse the school of not following zoning regulations for the area.


Neighbors and community advocates want the school closed down for not following the area's zoning rules.

"What we call them now are hustler academies," says Gail Hicks, a retired special education teacher.

Hicks and her friend Marva Herndon call themselves the "mad grandmas." Around town, they are known as Woman Committed to an Informed Community. Hicks and  Herndon say schools like Daughters of the Father Christian Academy are actually hurting African-American kids on Milwaukee's north side.

"The schools are chaotic," Hicks says. "The children aren't learning, because if you have a business, you are there to make money. It's not about education."

Legally, teachers at the school don't need state licenses.

At Daughters of the Father Christian Academy, the school's principal only has an expired substitute teaching license.

And even though the school claims to specialize in math and reading, and empower children for the future, less than two percent of the school's students are proficient in reading and less than one percent are proficient in math, according to the most recently available test scores from the state Department of Public Instruction.

In fact, the school's own application for accreditation is riddled with spelling and grammatical errors, like "The neighborhood does not have alot of monies and the children needs help."

They want to "ministry to the hold man."

And they want to make sure "the children will be help and feel safe."

Ironically, even the word "sucessful" is spelled wrong.

"They're not really schools. They're holding stations for the children and people are making money off of this," Hicks says.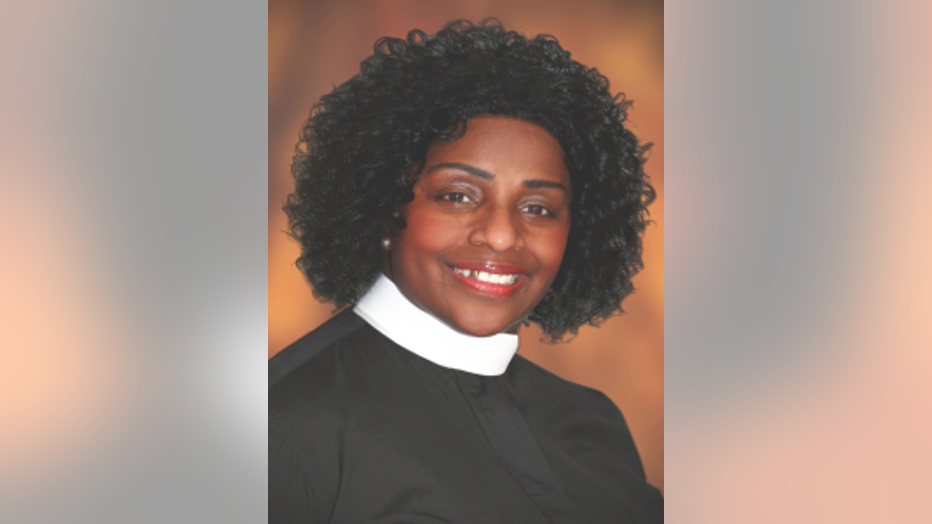 The school's founder, Bishop Doris Pinkney, has filed for bankruptcy three times since 1995.  By her own admission last year, she told the court she owed creditors, including the IRS, more than $300,000. Some of those debts represent credit card bills, in the name of the school and her ministry, Power of God, that she failed to pay. In some instances, she's racked up more than $20,000 in credit card debt.

Notwithstanding  her personal financial woes, Wisconsin continues to give her millions to run her school.

Last year, court records show she made $11,000 a month, or about $132,000 a year. Since at least 2012, she's made six figures.

Pinkney says she's an educator, but she has never earned a teaching license in Wisconsin. In 2011, a group child care center she ran by the same name, Daughters of the Father, was shut down by the state for "substantial and repeat violations of licensing rules," according to the Wisconsin Department of Families and Children.

"Choice is a good thing. But choice in this particular instance is being used as a vehicle to make money and they kids are suffering," Hicks says.

Pinkey, who originally agreed to an interview, changed her mind after consulting with her lawyers.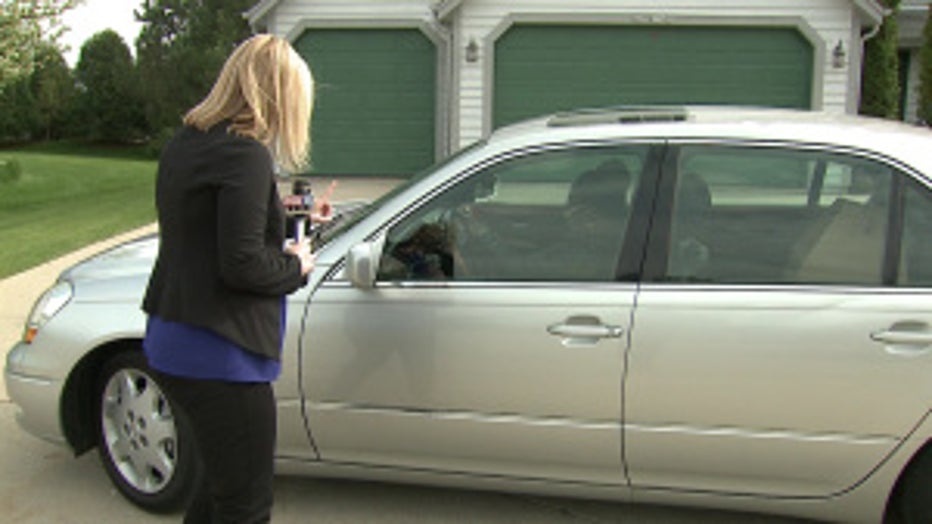 Doris Pinkney drives away from Meghan Dwyer refusing to answer questions about school finances.


In a statement faxed to FOX6, Pinkney admits the school fell behind on its bills. Pinkney also says the school didn't enroll as many kids this year as it expected to, and that's why the school doesn't have enough money to pay its bills. She says all employees agreed to pay cuts to help the school stay afloat.

Pinkney told the bankruptcy court instead of making $132,000 like she did last year, she's now only making $96,000 a year.

"Parents that may have already enrolled their kids for the new year, this is their warning right now," Martin says. "Don't do it."