"Our new reality:" Manchester attack spurs conversations about safety at State Fair Park


WEST ALLIS -- Security was top of mind at venues around the world Tuesday, May 23rd, after a suicide bomber killed at least 22, and injured more than 50 at an Ariana Grande concert in Manchester, England Monday night. The tragedy has prompted some to re-evaluate their security procedures.

Wisconsin State Fair Park is one of several venues in the Milwaukee area set to host concerts and sporting events this summer. While there are security measures already in place, State Fair Park's CEO Kathleen O'Leary said what happened in Manchester serves as a reminder that safety plans must be constantly updated, with help from law enforcement.

The Islamic State group claimed responsibility for the attack in Manchester, which wounded 59 people, though a top American intelligence official said the assertion could not be verified. Manchester Police Chief Ian Hopkins identified the bomber as 22-year-old Salman Abedi, who authorities said died in the attack. Police raided two sites in the northern English city, setting off a controlled explosion in one, and arresting a 23-year-old man in a third location.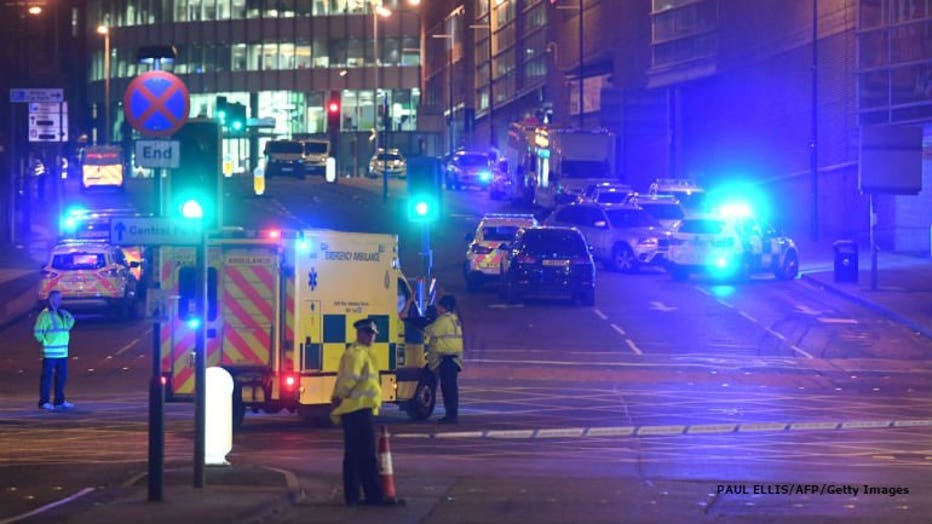 TOPSHOT - Emergency response vehicles are parked at the scene of a suspected terrorist attack during a pop concert by US star Ariana Grande in Manchester, northwest England on May 23, 2017. / AFP PHOTO / Paul ELLIS (Photo credit should read PAUL ELLI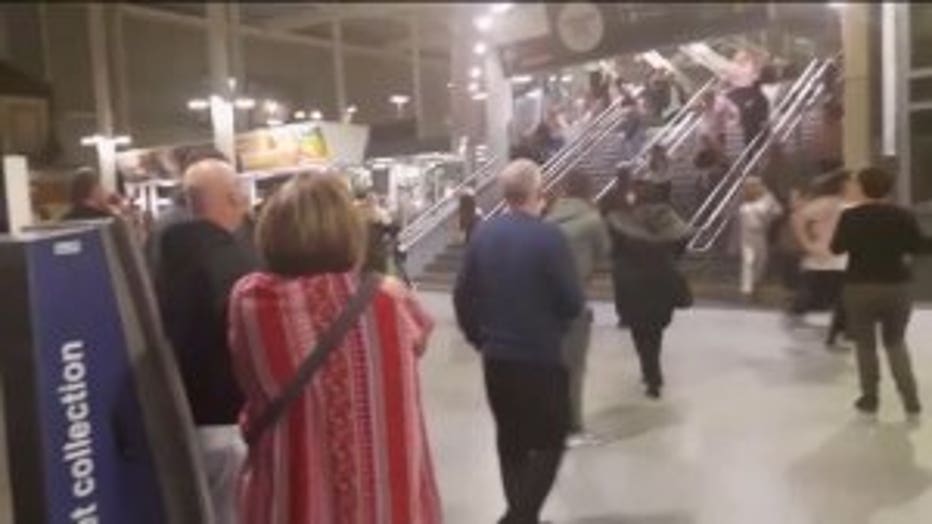 Britain's terror threat level has been raised to critical — meaning another attack may be imminent. The status means armed soldiers could be deployed instead of police at public events including sports matches. The threat level had been at the second-highest run of "severe" for several years.

Meanwhile, here in the Milwaukee area, O'Leary on Tuesday said State Fair Park visitors' safety is paramount.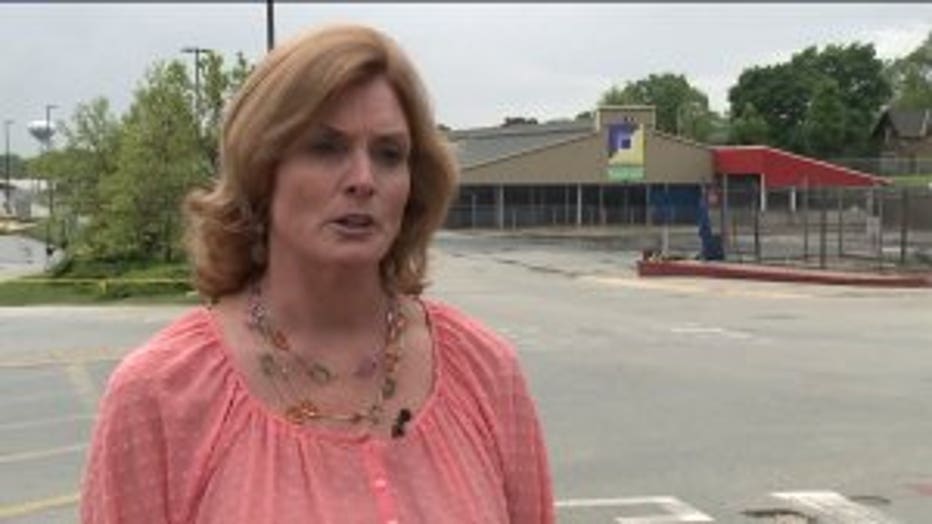 "We're 72 days out from the Wisconsin State Fair, so we're continually reviewing," O'Leary said.

She said Monday night's attack won't change security plans already in place for this year's fair, but it did prompt a meeting with security officials Tuesday about what those protocols are.

"Whether it's additional cameras... In 2016, we added metal detectors. We'll have metal detectors again for 2017," O'Leary said.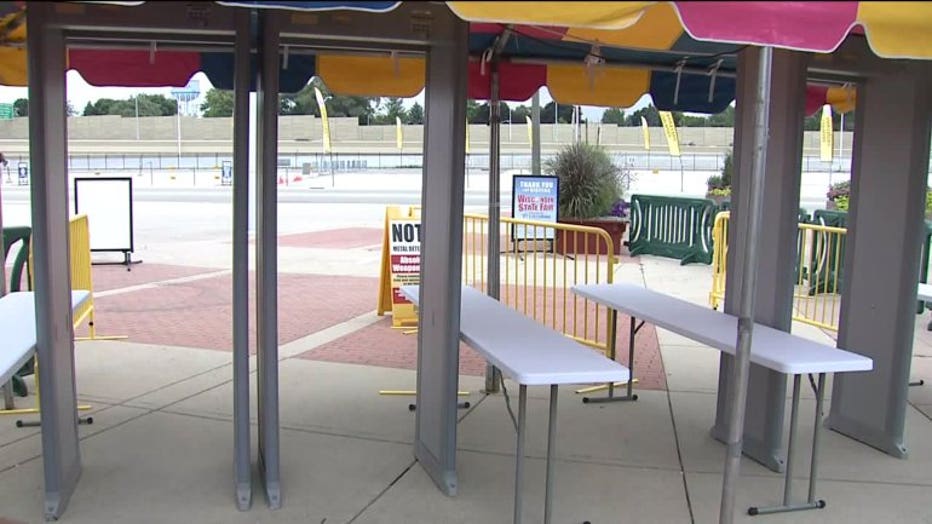 Metal detectors at Wisconsin State Fair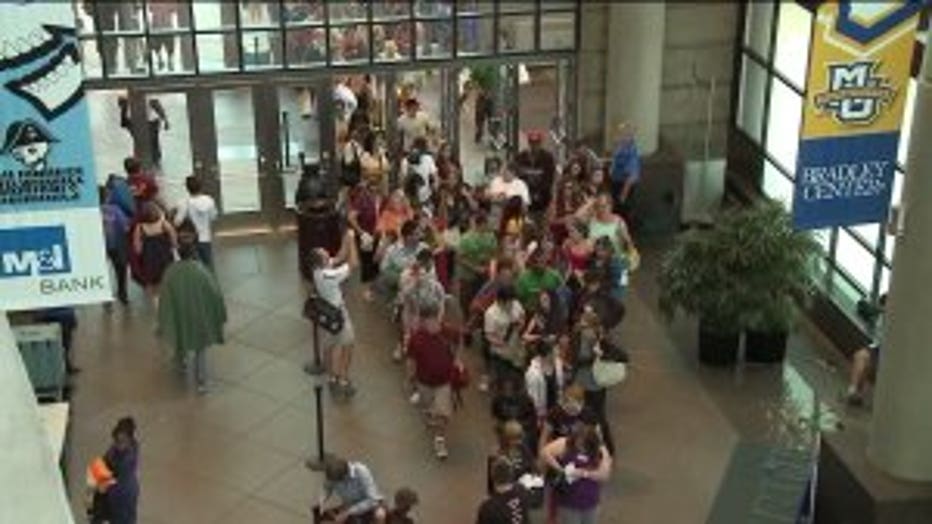 BMO Harris Bradley Center


The attack in England was also the focus of conversations at the BMO Harris Bradley Center in downtown Milwaukee. Steve Costello, president and CEO of the BMO Harris Bradley Center issued this statement to FOX6 News:

"Our hearts go out to the victims of this terrible act and their families.

The BMOHBC is committed to the safety of all its fans attending events at the Center. With the participation and presence of local law enforcement, it has a comprehensive security plan in place at each event to help ensure the safety of all our fans.

That plan includes surveillance, visual inspections, use of walk-through metal detectors, hand-held devices and other procedures to ensure the building and grounds are secure and that prohibited items are not brought into the Center.

While we are confident in the systems in place to help ensure the safety of our fans, we regularly review our procedures with local and federal law enforcement, and we are certain do so as more detailed information about the tragic incident in Manchester becomes known to law enforcement."

"These conversations sadly have been underway for quite some time. This is our new reality," Aaron Lipski, deputy chief of the Milwaukee Fire Department said.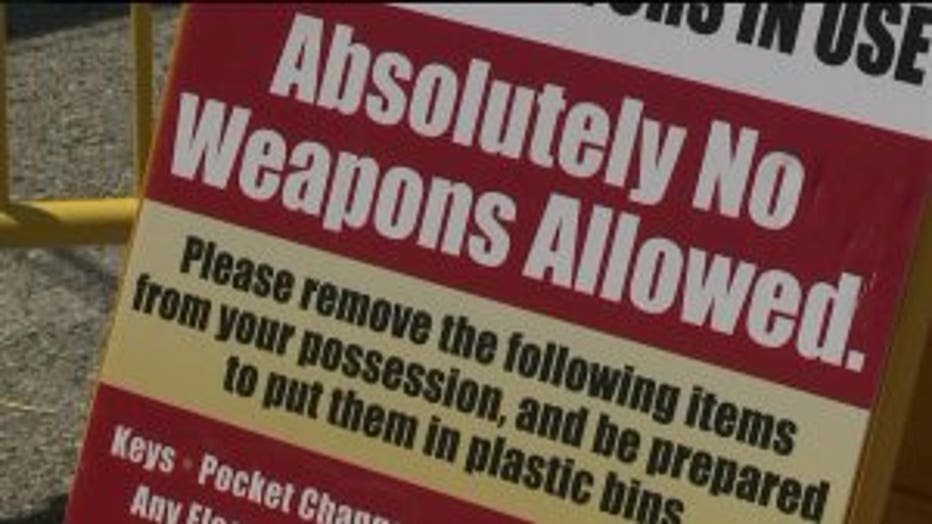 Wisconsin State Fair Park


Lipski said Milwaukee-area business owners regularly share information about upcoming events with police, and that information then gets relayed to first responders, with a goal of preparing them in the event of an emergency.

"It just ups our readiness game just a little bit," Lipski said.

Since the attack in Manchester appears to have taken place outside the venue, O'Leary said State Fair Park police will be inside the grounds during the fair, and West Allis police will be patrolling the perimeter.