"Opportunity to give back:" Make-A-Wish Wisconsin kicks off 9th annual Believe Campaign


WAUWATOSA -- Make-A-Wish Wisconsin is coming off of a record-breaking year, with 378 wishes granted to children. The organization hopes to shatter that number this year, and kicked things off with a big holiday fundraiser on Friday.

If you stopped by Macy's at the Mayfair Mall Friday morning, you were in for a surprise. A DJ, a drumline and even Bango from the Bucks created quite the scene.

"We all have the opportunity to give back," said Forrest Doolen, from Make-A-Wish Wisconsin. "We all have the opportunity to be involved in a wish."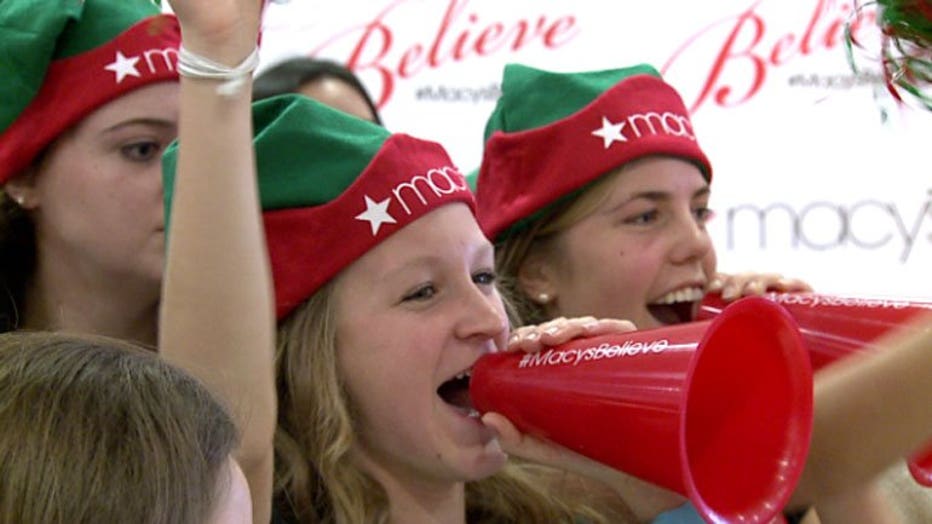 The pep rally served as the kickoff for the ninth annual Believe Campaign, a partnership between Macy's and the Make-A-Wish Foundation. From now through December 24th, Macy's will donate one dollar for every letter to Santa dropped off at one of the red letterboxes in their stores.

"So far we've raised thirteen million dollars through this campaign," Macy's Vice President of Marketing Andrea Schwartz said. "And all we ask people to do is write their letter. We'll give the money."

"It's going to go to give children," Doolen said. "who are between the ages of 2-and-a-half and 18, hope, strength and joy."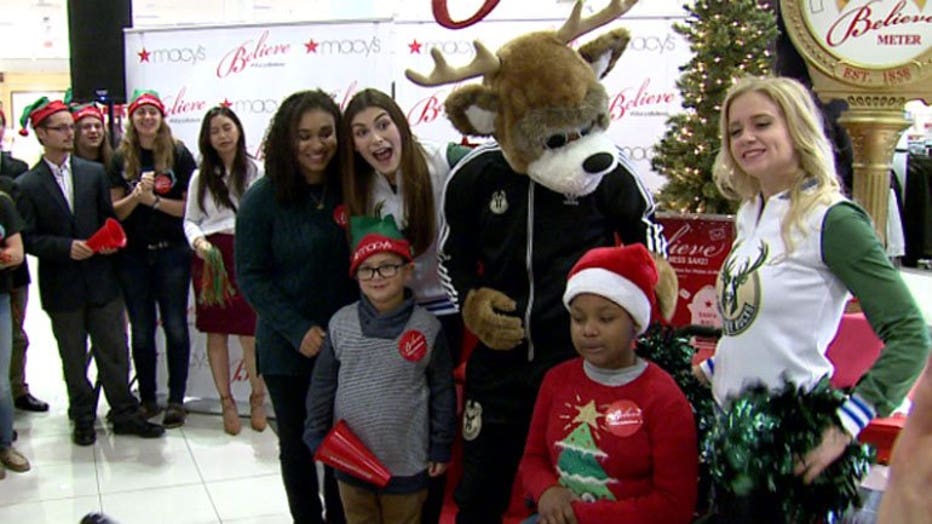 For an example of that impact, look no further than six-year-old Linkin Eger. He was dancing up a storm on this day, but has been through a lot -- six brain surgeries since a tumor was first discovered back in 2012.

"He never fears going into the doctors," said his mother, Kelly Eger. "He's probably more optimistic than Mom and Dad on most days."

Thankfully, Linkin is doing well now. And last year his wish came true. He tracked down the illusive Bigfoot in the woods around Pike Lake.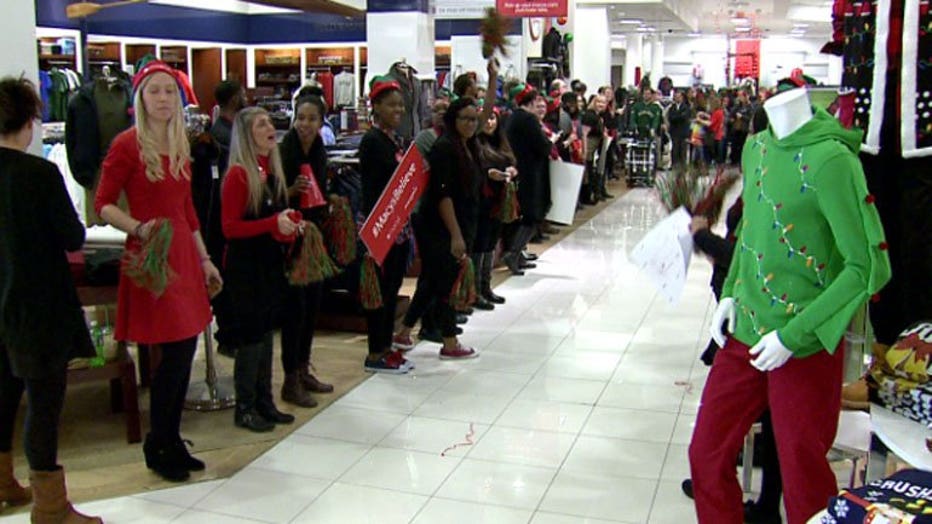 "They had created probably about a half a mile hike for him," Kelly said. "They had put Bigfoot prints and Bigfoot clues that led him to a camper."

"I found Bigfoot and he was so tall," Linkin remembers. "He was eight feet."

After numerous trips to hospital, the procedures and more, Linkin and the whole Eger family had something to celebrate.

"They started dancing together," Kelly said. "Then we knew that we had something special."

And it's something you can support one letter, one dollar, at a time.