'One of the best senior pranks:' Even the police are impressed by what the students pulled off
CUMBERLAND, Wis. -- As high school senior pranks go, this one may be one of the best.

The senior class at Cumberland High School apparently set up this car to look like it had smashed into the school. But if you look closely, that's half of a car -- and the hole in the wall is artfully crafted.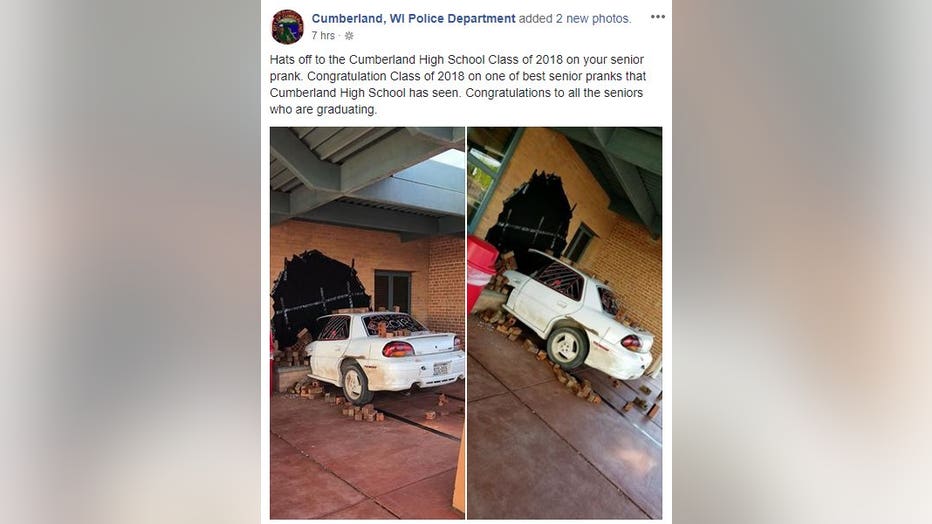 Even officials with the Cumberland Police Department are impressed -- as you can see in the Facebook post.