On eve of performance in Brookfield, Frank Almond talks with FOX6


MILWAUKEE (WITI) -- The Stradivarius is back! The stolen, $6 million violin was discovered last Thursday inside a suitcase in the attic of a Bay View home. One day earlier, it was announced that Milwaukee police had apprehended three suspects in the case. Now, we're learning Milwaukee Symphony Orchestra concertmaster Frank Almond will perform with the Stradivarius on Monday in Brookfield. On the eve of that performance, Almond sat down with FOX6 News to discuss the events of the past couple weeks.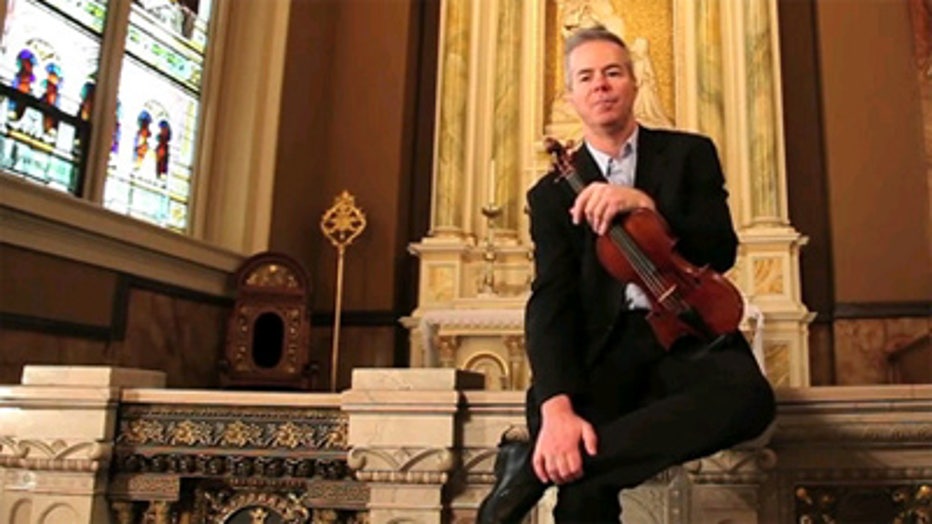 Frank Almond with the 1715 Lipinski Stradivarius violin


Almond will play the Stradivarius in Brookfield on Monday, February 10th. The performance is set for 7:00 p.m. at the Sharon Lynne Wilson Center on W. Capitol Drive in Brookfield.

The 1715 Lipinski Stradivarius is back in Almond's hands for the first time since it was stolen on January 27th after a performance at the Wisconsin Lutheran College on Bluemound Road.

"Somebody walked up to me basically and shot me with a taser and I went down and they grabbed the violin," Almond told FOX6 News.

On Sunday, February 9th, Almond played the Stradivarius in front of the Milwaukee Symphony Orchestra as part of an informal rehearsal.

"It`s kinda like riding the same bike, but you look at the bike really differently," Almond said.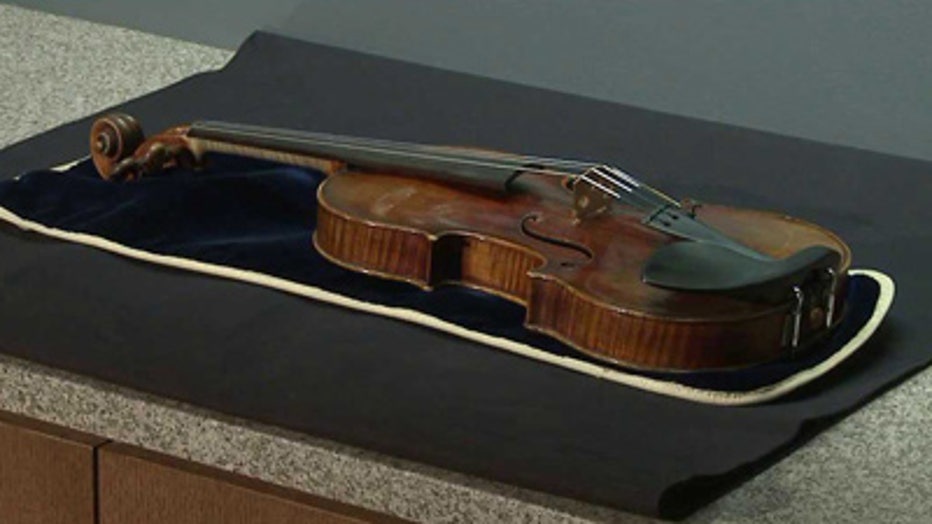 1715 Lipinski Stradivarius violin


For nine days, Milwaukee police searched for the violin -- eventually recovering it on the city's south side. Almond says he never gave up hope it would be found.

"I don`t think I ever gave up. It is, in my experience, kind of unprecedented to have something like that reappear so soon -- which is really a testament to all of the authorities who were working on it," Almond said.

Two suspects are now charged in connection with the robbery. Almond says this incident is a new chapter in the violin's 300-year life.

"To my knowledge it had never been stolen and hopefully that`s an asterisk," Almond said.

Almond says he is looking forward to playing the violin in Brookfield Monday night.

"There`s been a lot of interest and we are well on our way to a sold out performance Monday evening," Jonathan Winkle with the Sharon Lynne Wilson Center told FOX6 News.

"It`s a story that we never would have dreamed in a million years would have come to such a happy ending," Linda Edelstein with the Milwaukee Youth Symphony Orchestra said.

Almond says he was worried about the condition of the violin when he got it back because it is delicate and needs to be in a certain temperature and kept inside its case. He says aside from a couple new scratches, he hasn't noticed any damage.