Officials recover sawed-off shotgun from vehicle after high-speed pursuit in Sheboygan County
SHEBOYGAN COUNTY -- A 35-year-old Plymouth man has been criminally charged in connection with a high-speed pursuit that occurred on Tuesday, June 2nd in Sheboygan County.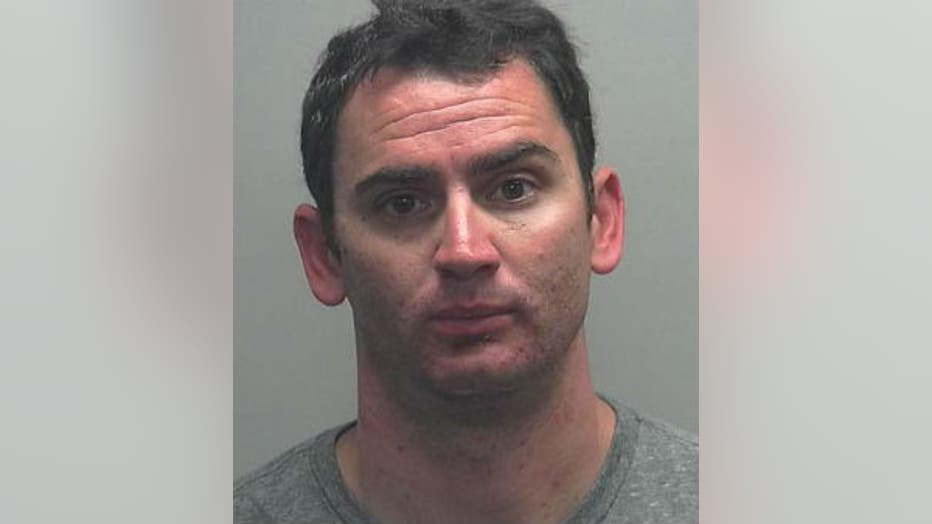 Jedidiah Bridwell of Plymouth faces the following charges:


On the evening of June 2nd, just before 9:00 p.m., Sheboygan County Sheriff's officials learned threats had been made against a woman living at a home in the Town of Waldo. Deputies learned Bridwell had sent a picture of a shotgun to the woman, stating that he was going to kill her. Sheriff's officials say Bridwell told the woman he had attempted to shoot himself, but he had failed.

Manitowoc County Sheriff's officials were called out to "Pathways," a drug treatment facility in Manitowoc. They say Bridwell showed up there, saying he was going to kill the woman and a man.

Deputies learned Bridwell was seen leaving Pathways in a Chevrolet Silverado.

As they headed to the home in the Town of Waldo to follow up on the threat complaints that were allegedly made by Bridwell, deputies learned he may be at the Baymont Inn in Plymouth. Sure enough, the suspect vehicle was located in the parking lot.

As officials worked to establish a perimeter at the hotel, they learned Bridwell had exited the Baymont Inn and was headed towards his vehicle.

A deputy witnessed the suspect vehicle exit the parking lot, and the deputy initiated his emergency lights and approached the vehicle. The deputy noticed Bridwell was looking straight at him, and shortly thereafter, the complaint indicates Bridwell turned at a high rate of speed -- failing to listen to law enforcement commands to stop.

A pursuit began.

Officials say Bridwell disregarded several stop signs and red traffic lights -- and at one point his vehicle was nearly struck by a semi.

At one point, officials say Bridwell traveled onto the right shoulder, and a deputy reported he reached speeds of 100 miles-per-hour while pursuing Bridwell.

The complaint indicates during the pursuit, Bridwell drove down the middle of the roadway, and two vehicles had to swerve out of the way.

As a deputy was driving parallel to Bridwell's vehicle, he noted there were headlights approaching Bridwell's vehicle. Bridwell had to make an evasive maneuver to avoid striking the vehicle -- and Bridwell's vehicle crossed onto the median strip at approximately 60 miles-per-hour -- jumping the curb and entering the median, and then driving off the curb and back onto the roadway.

As the pursuit entered Plymouth, officials say Bridwell was driving in excess of 100 miles-per-hour in a 35mph zone -- eventually traveling at a high rate of speed in a 25mph zone.

A deputy attempted to stop Bridwell's vehicle by hitting the rear tire with his vehicle, but the tire wasn't damaged, and the pursuit continued.

Bridwell came upon Plymouth police officers stopped at the intersection of Franklin and Park Street, and officials say Bridwell avoided the intersection by taking a short-cut through some lawns.

Officials say Bridwell continued to disregard stop signs and red traffic lights, and as he headed northbound on North Milwaukee Street in Plymouth at speeds over 80 miles-per-hour, several vehicles were observed pulling off to the side of the road to avoid a collision.

The pursuit headed into the Village of Elkhart Lake, after officers placed spike strips on State Highway 67 near Badger Road. Those spike strips were effective, and they shredded Bridwell's passenger side tires. But officials say Bridwell continued to drive on the rims of his vehicle, as his rims were beginning to break apart.

A deputy then performed a pit maneuver, and Bridwell's vehicle went into a ditch. Officials say Bridwell opened his driver's side door, and officers then moved in to detain him quickly.

Inside Bridwell's vehicle, the complaint indicates officers recovered a sawed-off shotgun loaded with five rounds of ammunition.

Additionally, officials learned Bridwell was convicted of burglary in California in June of 2003. As a result of that conviction, Bridwell is not allowed to be in possession of any weapons.

Bridwell also had a restraining order out of California issued in October 2014. That restraining order was in effect at the time of the pursuit on June 2nd.

Bridwell is expected to be in court for an adjourned initial court appearance on June 8th.