October 21st marks three-year anniversary of shooting at Azana Salon & Spa in Brookfield
BROOKFIELD -- Wednesday, October 21st marks the three-year anniversary of the shooting at the Azana Salon & Spa in Brookfield that led to the deaths of three women.

Zina Daniel, Maelyn Lind and Cary Robuck were killed in the shooting. Four others were injured -- before the gunman, Radcliffe Haughton, turned the weapon on himself.

Haughton was Zina Daniel's estranged husband.

Daniel had a restraining order against Haughton, who was still able to purchase a firearm by posting an ad online.

Brookfield police reports say on the Sunday morning of the shooting, Haughton took a cab to the salon. He was confronted by his wife Zina, who worked there. She spoke calmly to him, telling him it was a peaceful place. Witnesses say Haughton came in with a crazed look on his face, grabbed Zina by the hair and fired four shots into the ground.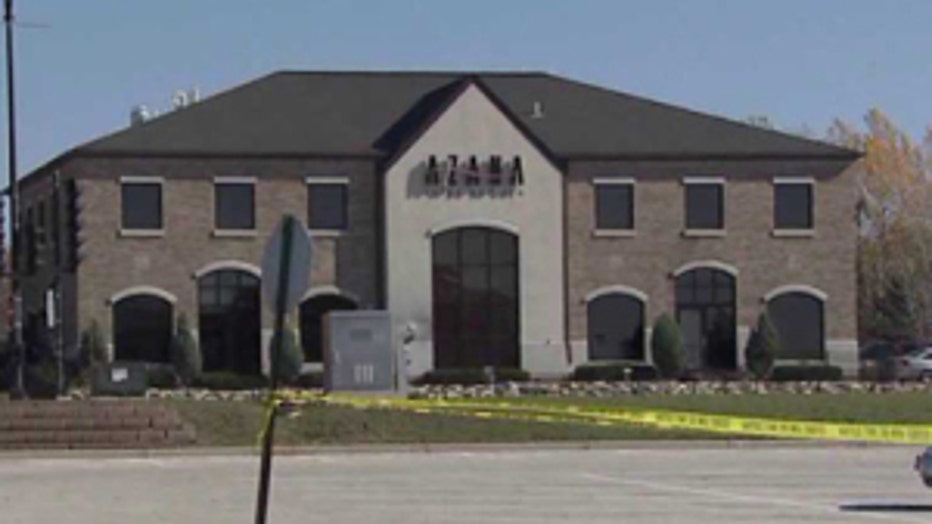 Haughton then instructed everyone inside the spa to get on the ground and began shooting employees at the pedicure station. The first person he shot was a pregnant employee, who survived. The second person shot was Cary Robuck. The third person shot -- Maelyn Lind -- extended an arm toward Haughton and tried to reason with him. Lind was standing next to Haughton's stepdaughter, trying to comfort her. That stepdaughter escaped through the back door.

The report says Haughton continued to fire. He shot and missed a client, who ran upstairs to hide in a closet. Others hit in rooms upstairs as well.

The report says Haughton then reloaded his gun and fired more shots, injuring more. It is believed the final shots were those that killed Zina. The report says Haughton then locked one of the exit doors and ran upstairs -- attempting to set fire to the building.

At 11:22 a.m. from inside the salon, police say Haughton made a phone call to his brother and said, "Get on a plane and come to Wisconsin. All hell is breaking loose."

The police reports detail first responders' arrival to the shooting scene, as documented through squad car video. Not knowing where the gunman was, police eventually entered the salon and got survivors out.

In the end, police got 19 people out of the salon. Four were dead, including Haughton, who shot himself.

Other details from the police report are as follows:


This incident has drawn attention to the issue of domestic violence.

Elvin Daniel, the brother of Zina Daniel, has become an advocate for domestic violence awareness since the day his sister was killed.

October is Domestic Violence Awareness Month.

On the three-year anniversary of this shooting, the Roundy's Foundation granted $111,000 to area shelters and domestic violence organizations.



LINKS: Helpful resources for those affected by domestic violence
Sojourner Family Peace Center 24-hour domestic violence hotline: 414-933-2722
Milwaukee Women's Center hotline numbers: 
24-Hour Crisis Line:  (414) 671-6140
Domestic Violence Hotline:  (414) 933-2722
National Domestic Violence Hotline:  (800) 799-SAFE
Emergency shelter for domestic violence victims:
Milwaukee Women's Center's Shelter:  (414) 671-6140
Sojourner Family Peace Center   (414) 933-2722
Waukesha Women's Center   (262) 542-3828
Wisconsin Coalition Against Domestic Violence