Not guilty: 17-year-old accused of leading gang rape of 15-year-old girl ordered to stand trial
MILWAUKEE COUNTY -- 17-year-old Gregory Wagner, charged with two counts of second degree sexual assault of a child -- accused of leading the alleged gang rape of a 15-year-old girl in West Allis has been ordered to stand trial in the case against him.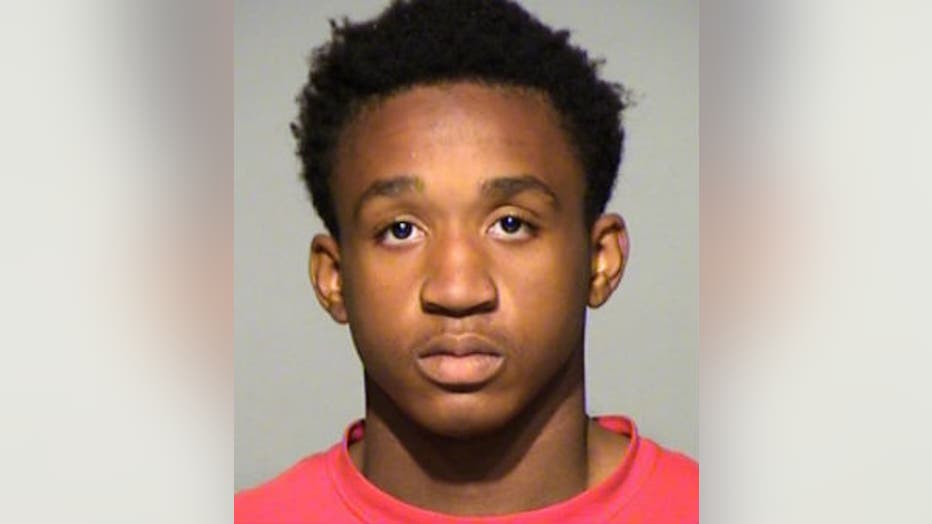 Wagner was in court in Milwaukee County on Wednesday, June 17th for his preliminary hearing. He waived that hearing, and pleaded not guilty.

The court then found probable cause in this case, and bound Wagner over for trial.

Court documents describe how the 15-year-old girl did manage to say "no" -- but was unable to fight off her attackers. That's because she was drugged with a drink made of Sprite and cough syrup -- sometimes called "lean."

The alleged gang rape occurred inside a garage in the 8500 block of West Greenfield Avenue in West Allis on May 29th.

The 15-year-old victim told police at the home, she began drinking "lean" -- a combination of soda and liquid cough syrup.

"They'll call it purple drank, lean, or dirty sprite and it's promethazine, which is a cough syrup and they mix it with the sprite and it causes the effect of extreme drowsiness -- especially in this case, a young child not knowing she was drinking it, it had obvious effects on her," Jessica Johnson with the West Allis Police Department said.

The criminal complaint indicates the victim told officials her head began to spin. She told investigators her legs felt like water, like Jello. She fell off the porch. She woke up inside a garage, with a group of kids who were already on police radar.

"These kids we've had an eye on for awhile -- involved in many types of activity. When the names came up of who was involved, we can't say we were surprised at all," Johnson said.

17-year-old Gregory Wagner of West Allis faces charges as an adult in this case: two counts of second degree sexual assault of a child under the age of 16. He's accused of taking off the 15-year-old girl's clothes, and with the help of another boy, raping the girl. Investigators say the other boy did the same.

Wagner and the other boy then allegedly came back and did it again.

Investigators say a third boy said he wanted to do it too.

Court documents indicate the sexual assault was so violent, the victim was bleeding.

"They had no regard for this young lady. It's quite sad," Johnson said.

While the "lean" impaired the victim, she was able to notice a bright light during one of the attacks. She recognized it as a video recorder, and she screamed.

The complaint indicates one of the boys put his hands around her neck and she couldn't breathe.

According to the complaint, the entire thing was recorded, and there were several videos of the incident. At least one was posted to Facebook.

"The video had surfaced and we were able to capture the video. It was posted on a social media," Johnson said.

Wagner faces up to 80 years in prison. The others are facing charges in juvenile court.

Wagner will be in court for a scheduling conference on June 24th.