Non-profit gives heroin addicts 4-million needles to combat surge in Hepatitis C


MILWAUKEE — You can't get free crack pipes in Wisconsin, but you can get as many heroin needles as you want. In fact, if you call one local non-profit, they'll deliver the needles right to you.

It may sound like it goes against common sense. As the heroin crisis rages on, why give addicts the very tools they need to shoot up? The answer lies in a deadly disease that thousands of Wisconsin residents are carrying right now and may not even know it -- Hepatitis C.

In the back of a non-descript minivan, the FOX6 Investigators find Margo Florez hooking up heroin addicts.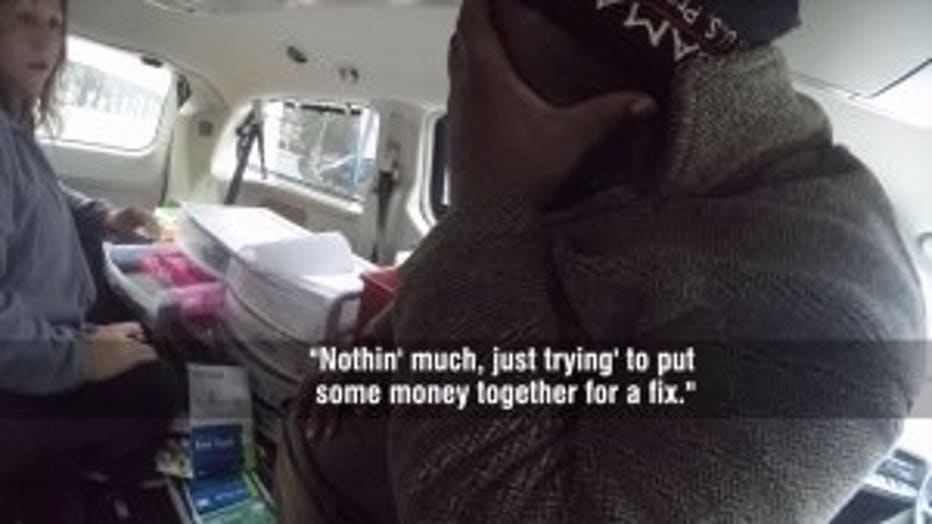 ARCW sends out mobile vans to deliver clean needles and drug injection equipment to heroin addicts.


"What are you up to?" Florez said.

"Nothin' much, just tryin' to put some money together for a fix," replied the man who had just entered the van's sliding door and slumped onto a stool set up for clients.

Florez is not delivering drugs to the man. She is delivering the tools he may need to inject them safely. In fact, demand is so high these days, she's not waiting for addicts to come to her. She is literally taking calls for delivery.

''If they pick a location they are comfortable with and our staff are comfortable with they are more likely to contact us and meet up for the exchange," explained Scott Stokes, Director of Prevention Services for the AIDS Resource Center of Wisconsin.

ARCW is a non-profit organization funded through a combination of government grants and private donations. Stokes says they've operated the LifePoint Needle Exchange for more than 20 years, but they've never seen demand like this.

"It's huge," Stokes said.

ARCW distributed more than one-million needles for the first time in 2010. By 2015, they topped *four* million, an increase of 300 percent in five years.

"Each and every year when they think we can't provide anymore, the numbers go up," Stokes said.

While HIV infections are down among IV drug users, overdose deaths are way up.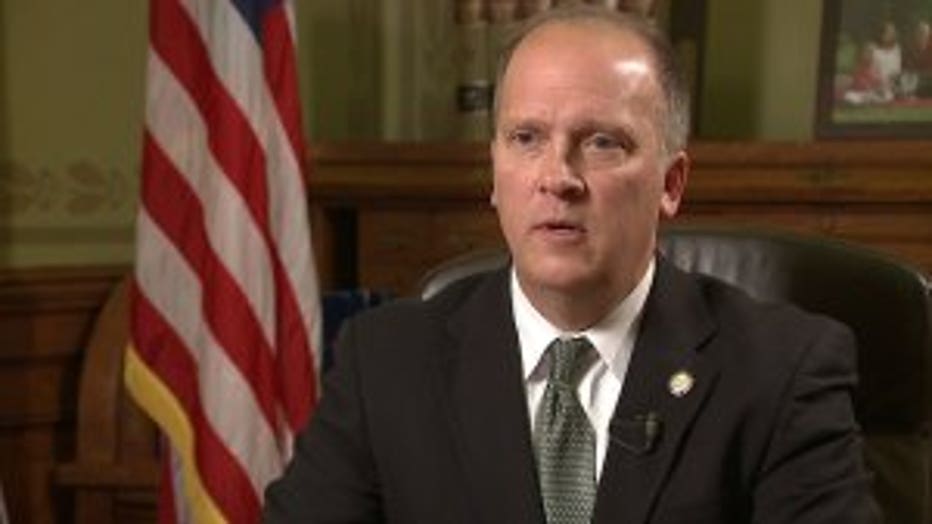 Attorney General Schimel says his view on needle exchange programs has flipped in recent years.


And, in 2014, the Wisconsin Heroin Working Group -- comprised mostly of law enforcement agencies -- warned in a report that "misuse of needle exchange programs" was "lowering the logistical barriers" to heroin abuse.

Wisconsin Attorney General Brad Schimel says that's how he used to feel.

"If you had interviewed me on this in 2007, I would've said, 'No way. You deliver these kits to users and you're facilitating their use,'" he said.

Since then, Schimel has changed his stance completely.

"They don't care whether they're using a dirty needle or a clean needle," he said. "They're going to use today."

The use and sharing of contaminated equipment has led to a surge in cases of Hepatitis C, a deadly liver ailment that can lie dormant in your body for years, even decades.

"If there's a dirty needle with Hep C and you're using those needles, you will get, probably get Hep C from that needle," said Dr. Ajay Sahajpal, a transplant surgeon for Aurora Health Care.

Dr. Sahajpal recently launched a Hepatitis C monitoring program at Aurora to encourage testing of baby boomers who may have been infected after World War II. But state health data shows it's not just the "boomers" at risk. Millennials have seen a spike in Hepatitis C cases, largely because of the opioid crisis.

"This is one of those things that's coming along for the ride that people aren't really seeing," Sahajpal said.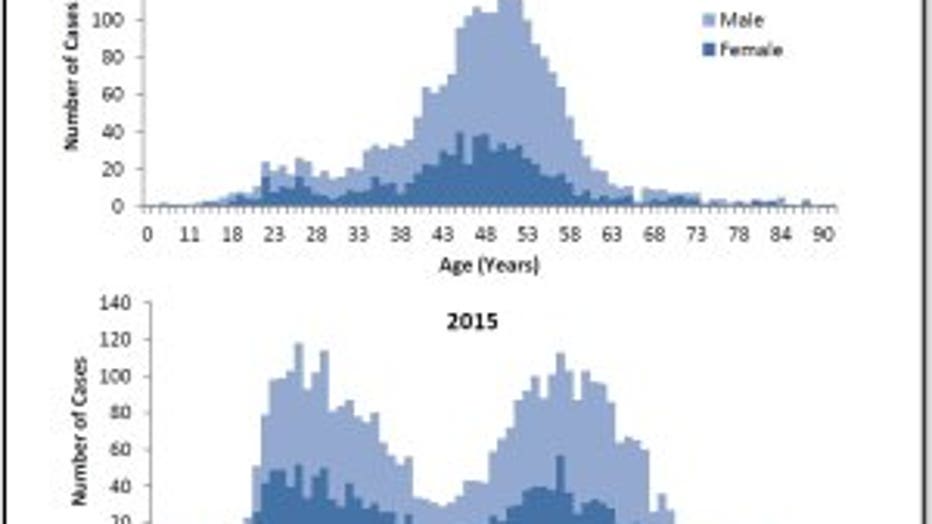 Health officials say IV drug use is driving a surge in Hepatitis C cases among millennials


ARCW's Laura Stephens says it's not just dirty needles that are cause for concern. It's the cotton filters, cooking tins, and other paraphernalia users often share as well.

"Hep C will live in some of these things for months," she said.

In addition to handing out needles, cotton, tins and tie-offs, ARCW tests IV drug users for Hep C.

"Those people need to also start getting screened, because the risk is there," Sahajpal said.

Of those screened for Hepatitis C by ARCW, 30 percent test positive. Stokes says that's why it's important for them not to condemn drug users, but rather to build up their trust.

"If we lose trust, nobody is going to access the program," Stokes said, "and disease is going to spread faster and farther."

Health officials believe more than 90,000 Wisconsin residents are currently infected with Hepatitis C, but only about one-fourth of them actually know it.

In other words, there could be 60,000 to 70,000 people in the Badger state who are walking around feeling fine and have no idea that a potentially deadly virus is living inside them.

It's all the more reason for people in high risk groups, like baby boomers and IV drug users, to get tested.  There are medications that can treat Hepatitis C, but they are much more effective if it's caught early, before there is serious liver damage.

Of course, Hepatitis C medications are very expensive, but that's a story in and of itself.