New York City terror attack suspect identified as Sayfullo Saipov


NEW YORK — The suspect in a deadly terror rampage in lower Manhattan has been identified as 29-year-old Sayfullo Saipov, a high-ranking police source told  WPIX.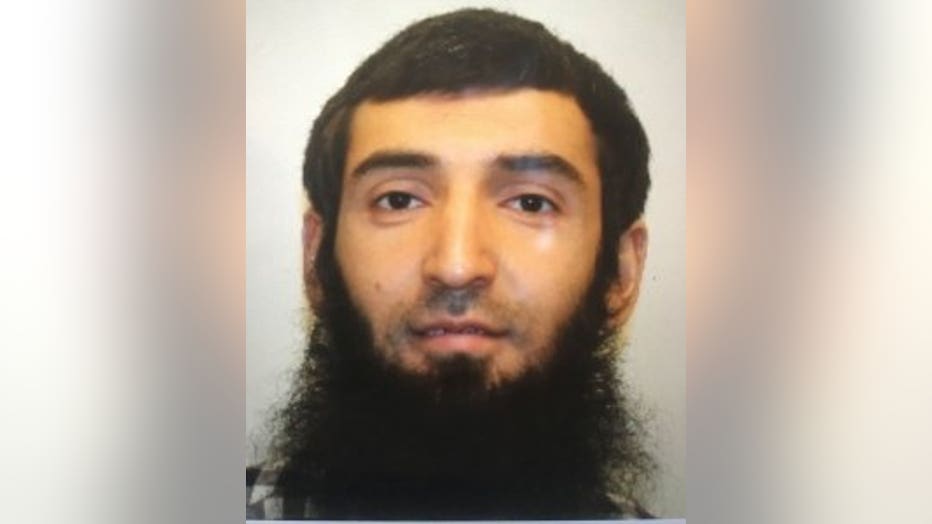 Saipov, a Tampa, Florida resident, arrived in the United States in 2010 from Uzbekistan and is on a green card, sources told the New York City station.

Described as a "lone wolf," Saipov, police said, deliberately drove a rented Home Depot truck into a West Side bike path in lower Manhattan, killing at least eight people and injuring 11 others in the first terror attack in New York City since 9/11, just blocks from the World Trade Center.

A law enforcement official says that witnesses told police the driver shouted "Allah' Akbar, " Arabic for God is great, when he exited the truck after plowing into dozens of people.

Police Commissioner James O'Neill, when asked at a news conference whether the suspect shouted the phrase, said: "Yeah. He did make a statement when he exited the vehicle," though he declined to elaborate.

O'Neill says the method of attack and the suspect's statement prompted officials "to label this a terrorist event."

He said the 29-year-old man entered the bike path and drove south, hitting pedestrians and cyclists. He then hit a school bus, injuring at two adults and two children.

He says the man exited the vehicle brandishing a paintball gun and a pellet gun. He was then shot in the abdomen by a police officer and is being debriefed, WPIX was told.




A Home Depot confirmed one of the company's rental trucks from New Jersey was part of an incident in lower Manhattan and said the company is "cooperating with authorities" in the investigation, CNN reported.

President Donald Trump tweeted that the incident "looks like another attack by a very sick and deranged person." In a later tweet, he wrote, "My thoughts, condolences and prayers to the victims and families of the New York City terrorist attack. God and your country are with you!"

Alex Cruz, the pedestrian who snapped the now-viral photo of authorities surrounding the suspect, told WPIX, "After I heard the shots, I saw this big commotion and everyone was trying to find the perp ... I took my camera out and I saw him on the floor and took the picture."

The attack happened on Halloween as the city ramped up for celebrations big and small, including the annual Greenwich Village parade, which will go on under enhanced security.

New York Gov. Andrew Cuomo directed One World Trade Center to be lit in red, white and blue in honor of freedom and democracy, his office said.