New plans for Groundhog Day in Sun Prairie this year, after "Jimmy" bit the mayor last year


SUN PRAIRIE -- Officials in Sun Prairie are gearing up for the 68th annual Sun Prairie Groundhog Day Prognostication Ceremony -- and there will be a new "Jimmy the Groundhog" this year.

You'll recall, last year, "Jimmy the Groundhog" bit Sun Prairie Mayor Jonathan Freund.




During the annual ceremony on February 2nd, 2015, Mayor Freund said "Jimmy the Groundhog" whispered his forecast to him -- indicating there would be an early spring. Jimmy wasn't all that happy about being held near the mayor -- and took a bite of the mayor's ear.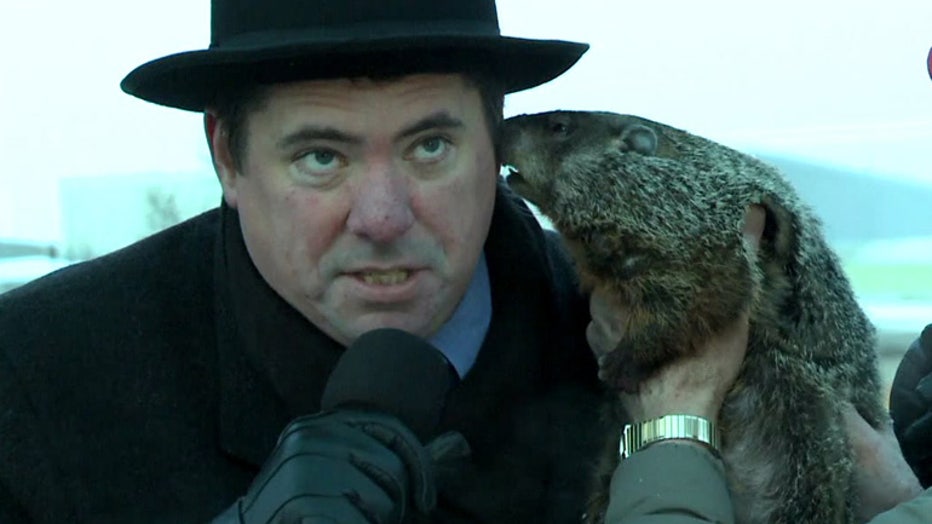 According to WMTV, after the incident, officials with Sun Prairie's Business Improvement District were quickly notified by the USDA that capturing wild animals for exhibit was against the law. Additionally, there was backlash from PETA. PETA officials issued a letter to Sun Prairie -- requesting future events be groundhog free, and asking that Jimmy be allowed to retire.

Sun Prairie Mayor Paul Esser told WMTV someone made the decision to release "Jimmy the Groundhog" back into his native habitat. With Jimmy back in the wilderness, many were concerned this spelled an end for the February 2nd celebration, but that will not be the case.

"As I understand it they have contacted somebody that has a groundhog," explains Esser. "They have a license for it so it's legal and official. That person is prepared to bring that groundhog to Sun Prairie."

Mayor Esser said he's not worried about facing this year's "Jimmy" because the groundhog will be in a cage.

On Tuesday, February 2nd, 2016 at 6:50 a.m., the 2016 Groundhog Day Prognostication Ceremony will begin in Sun Prairie. The actual prognostication is expected to occur around 7:15 a.m.

Young and old alike will gather at Cannery Square in downtown Sun Prairie to welcome the NEW "Jimmy the XII" to Sun Prairie and hear his first Groundhog Day prediction.



New to the ceremony this year, Sun Prairie officials will welcome a "Jimmy the Groundhog" character arriving with his fire department escort to the ceremony.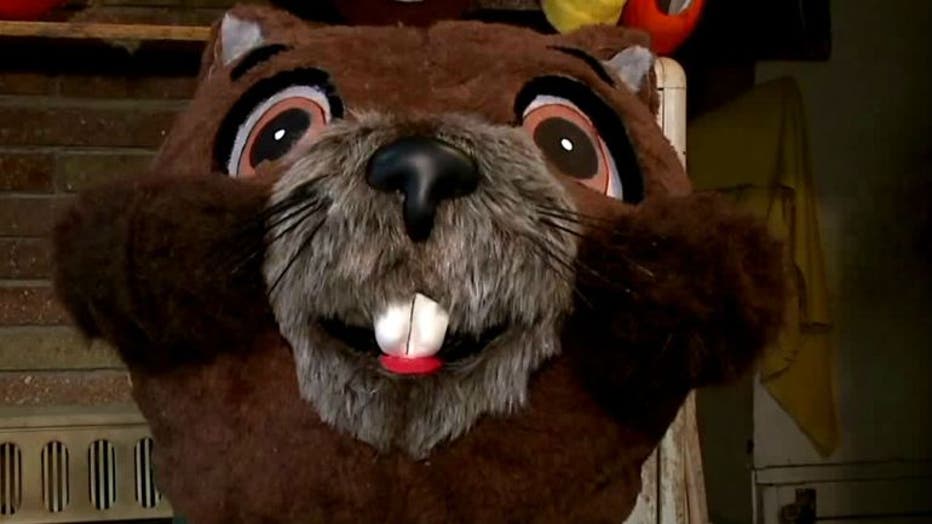 Jimmy the Groundhog costume for 2016 Sun Prairie Groundhog Day ceremony


The character costume has been generously donated to Sun Prairie by Keith Janick of CJ Huggables (www.cjshuggables.com) and Mascots USA (mascotsusa.com.)

Janick built and donated the character costume to help support the longstanding Jimmy the Groundhog tradition.

Also new this year -- an appearance by the new "Jimmy the Groundhog" understudy elected in a Facebook contest to be the official back up for Jimmy.



The ceremony will include a Color Guard from the Sun Prairie Police Department, declarations from the mayor, and a Gubernatorial Proclamation presented by State Representative Gary Hebl (D-Sun Prairie) declaring it officially Groundhog Day in the state of Wisconsin.

Downtown Sun Prairie businesses will be offering up many Groundhog Day specials for the crowd on the morning of the prognostication.