Muslim leader from Milwaukee takes 'True Islam' campaign to D.C. to fight extremism


MILWAUKEE -- A local Muslim leader is back from Capitol Hill. He says his message to our elected officials in Wisconsin was simple: We're here to help.

The Ahmadiyya Muslim Community has chapters all over the world, including in Milwaukee.

Shortly after the San Bernardino mass shooting in December 2015, the community launched its "True Islam" campaign. Organizers say they want to combat radicals and educate non-Muslims about their beliefs.

The latest step in the campaign involved a trip to Washington, D.C.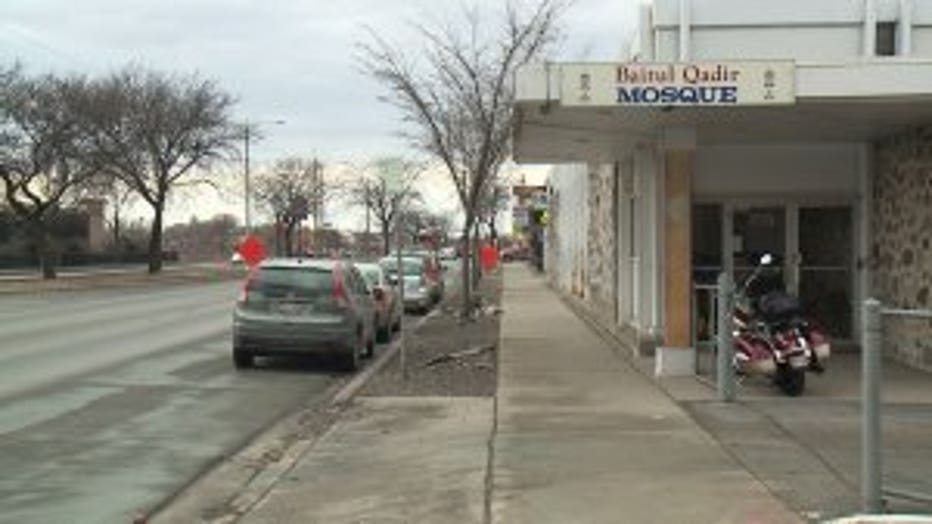 On Sunday, February 28th, prayers were followed by a meal at the Bit Ul Qadir mosque near 56th and Fond du Lac. Rizwan Ahmad says his community's place of worship is far from extreme -- and he took that message to Washington.

"The idea of us taking our campaign to these leaders is so they can go out and say 'hey, there are Muslims out there who are trying to fight extremism' and they can use us as a tool to fight extremism," Ahmad said.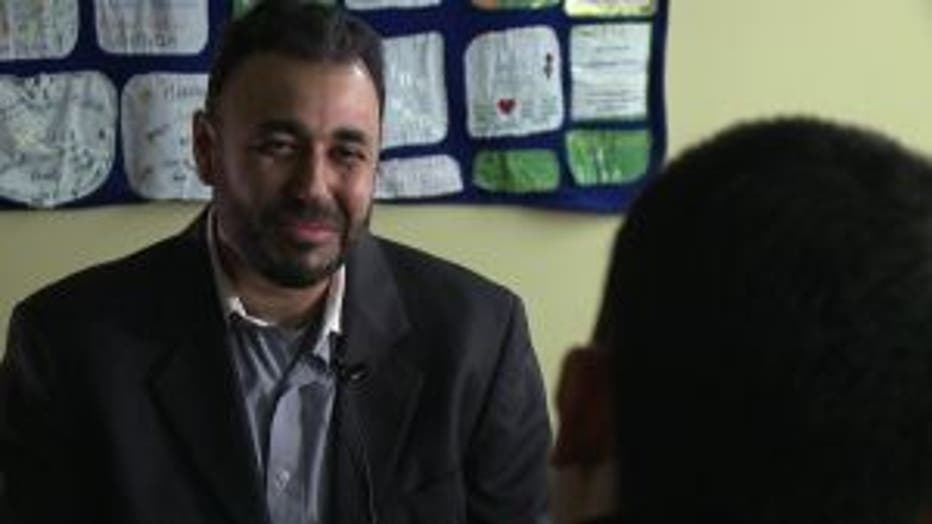 The Ahmadiyya Muslim Community has about 25,000 members across the United States. About 500 of them live in Wisconsin.

Seventy-five representatives made the trip to Washington. Ahmad was one of them, and said he returned home feeling encouraged.

"All of them, regardless of what party they were from, kind of draw out, saying there`s certain rhetoric right now in the campaign that we need to all distance ourselves with," Ahmad said.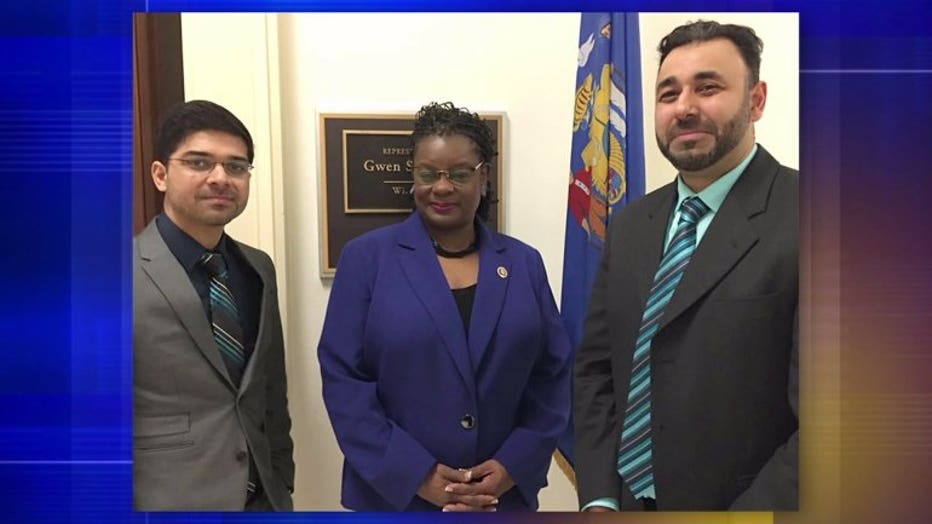 Rizwan Ahmad and Congresswoman Gwen Moore


Ahmad sat down briefly with Congresswoman Gwen Moore. He also met aides to Wisconsin Senators Ron Johnson and Tammy Baldwin, as well as House Speaker Paul Ryan.

Officials with Johnson's office confirmed Ahmad met with a policy aide on Friday, February 26th.

Ahmad said he wanted these officials to know his community is willing to be the first line of defense against domestic extremism.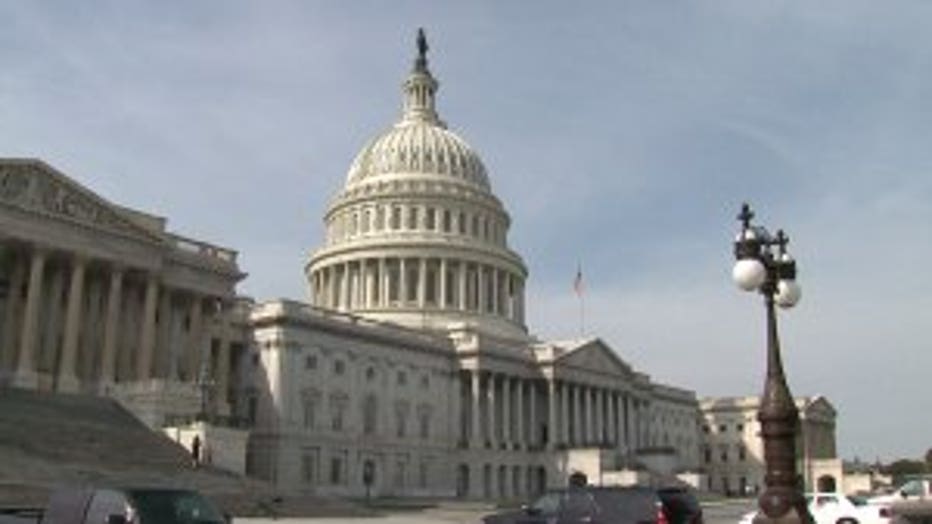 "You have to be mindful and be watchful. If you see a change in behavior of somebody, because most of these people that have been radicalized in the United States did not grow up radicals -- they caught some propaganda online and it started to change their mind," Ahmad said.

Ahmad says the community plans to build trust with skeptics by initiating these meetings and by keeping their doors open.

Ahmad says between the 75 representatives who went to Washington, they were able to meet with representatives from the offices of 109 congressmen, congresswomen and senators. He says his next step is to take that same message to meetings with local officials.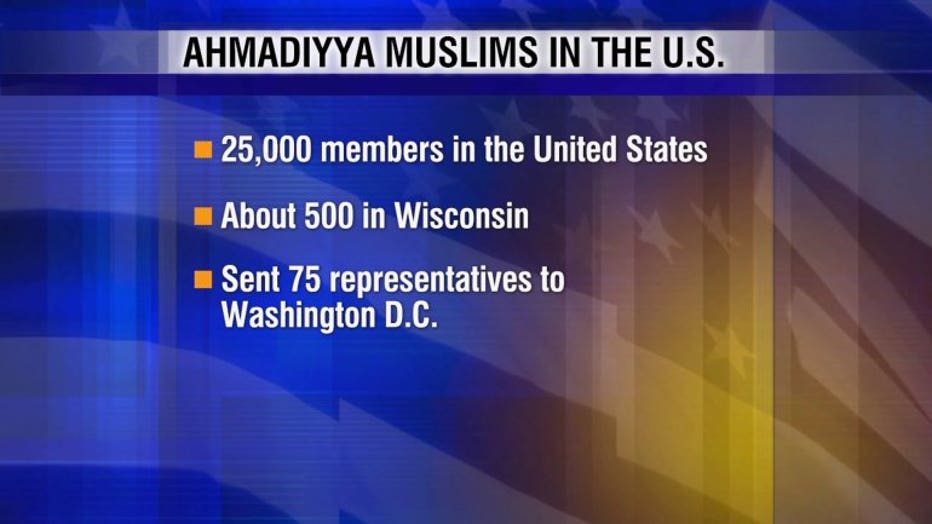 Ahmadiyya Muslim Community


CLICK HERE to learn more about the Ahmadiyya Muslim Community and its 11 tenets of "True Islam."