Murder convict charged with felony bail jumping; as is man who allegedly left trial with him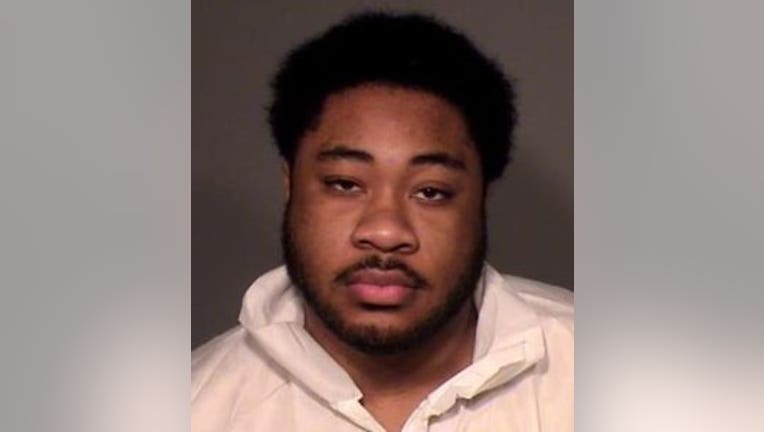 article


MILWAUKEE -- Murder convict Dwayne Chaney, accused of walking out during his own trial ahead of his conviction has now been charged with felony bail jumping, as party to a crime, along with a second individual -- 46-year-old Frank Kyles of Milwaukee, who was apparently with Chaney when he disappeared from court.

25-year-old Chaney and Kyles each face one count of felony bail jumping as party to a crime.

The criminal complaint makes reference to the November 10th, 2015 shooting of Michael Prescott, killed near 12th and Vine. Chaney was "immediately identified as the perpetrator," according to the complaint, and charges were issued on November 13th, 2015. A warrant was then issued for his arrest.

He wasn't captured until May of 2017 -- when he was located in a home near 6th and Vienna. He was booked and bound over for trial -- and demanded a speedy trial pursuant to state statute. The homicide trial was first scheduled for September 18th, 2017, but that trial was adjourned -- and Chaney was released from custody. He was advised by the judge that the conditions of his bond were being modified.

According to the complaint, from September 18th, 2017 forward, he was required to wear a GPS monitoring device, and could only leave a home near 6th and Vienna for scheduled court appearances.

The trial began on October 16th, 2017, and Chaney appeared, wearing his GPS monitoring device.

The complaint says Chaney was caught on camera inside the courthouse on October 19th -- along with Kyles and Chaney's girlfriend, Zuri London.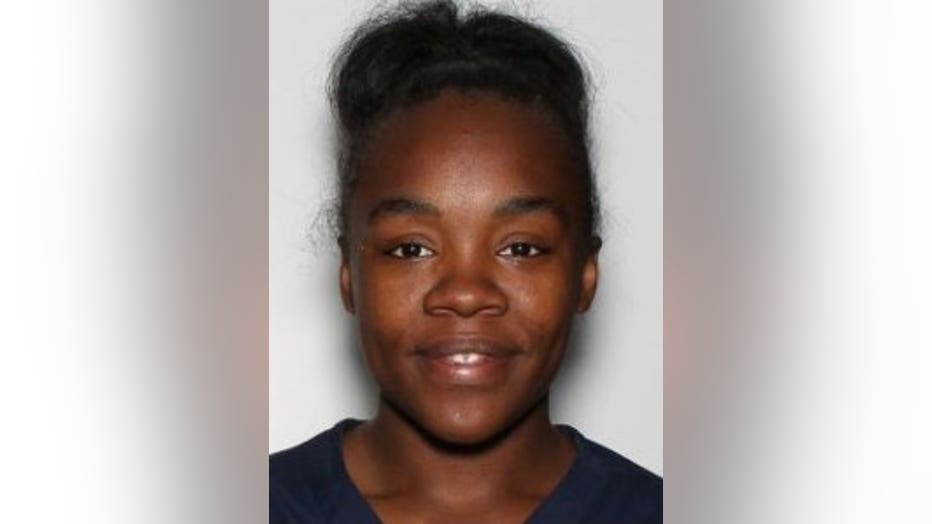 That video shows Chaney, Kyles and London walking toward the courtroom that morning, and Chaney and London were seen hugging before London entered a restroom.

Then, the video shows Chaney entering the courtroom, exiting less than a minute later -- walking to the end of the hallway and standing around with London, who appeared to have a cellphone in her hands.

Soon, Chaney was captured walking back toward the courtroom. Kyles could be seen exiting with a cellphone to his ear. They met in the hallway and talked for a few minutes before walking away from the courtroom together. They were seen getting on the elevator and leaving the 5th floor of the courthouse.

London is then seen on video still on the phone, walking toward the courtroom, opening the door and looking inside. She was then seen running toward the stairway and leaving the 5th floor.

Surveillance cameras showing 9th Street between the Criminal Justice Facility and the Safety Building captured Chaney and Kyles emerging from the MacArthur Square parking garage -- walking north on the sidewalk on the east side of 9th Street toward State Street. The video shows Chaney removed a sweater vest and collared shirt he had been wearing in court. London is soon captured emerging from the same parking garage tunnel and heading towards Chaney and Kyles.

The three were soon seen entering a white Toyota Scion on 9th Street.

The next day, Chaney was convicted in the Prescott murder trial.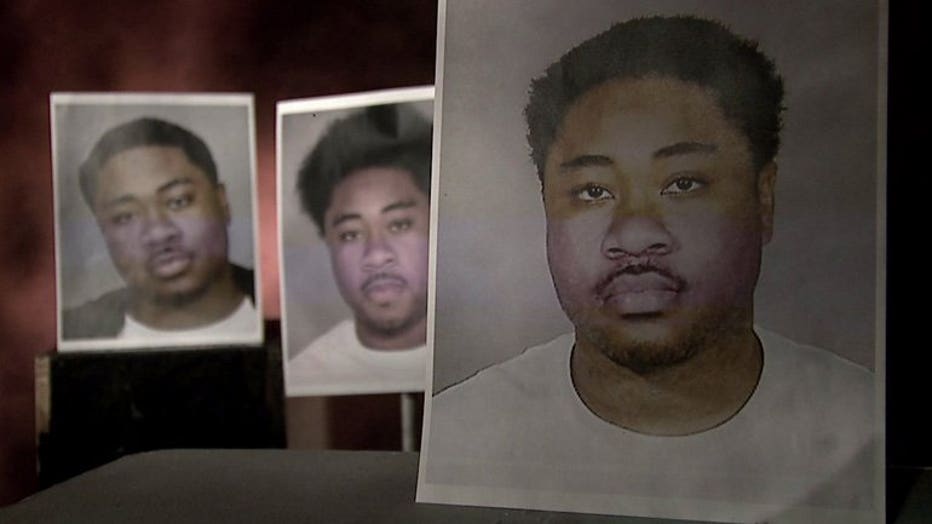 The complaint says officials with Justice Point, the vendor employed by Milwaukee County to monitor GPS devices, indicated they received an alert suggesting Chaney's ankle bracelet had been tampered with. The alert indicated the strap had been cut on N. 44th Street near North Avenue.

The GPS unit was recovered at that location.

The complaint notes that Chaney's mother, Floragenia Chaney, owns a white Toyota Scion, and her telephone number was in Kyles' cellphone log -- indicating he allegedly called her from the courthouse to come pick them up. London's telephone number was also discovered in Kyles' phone log.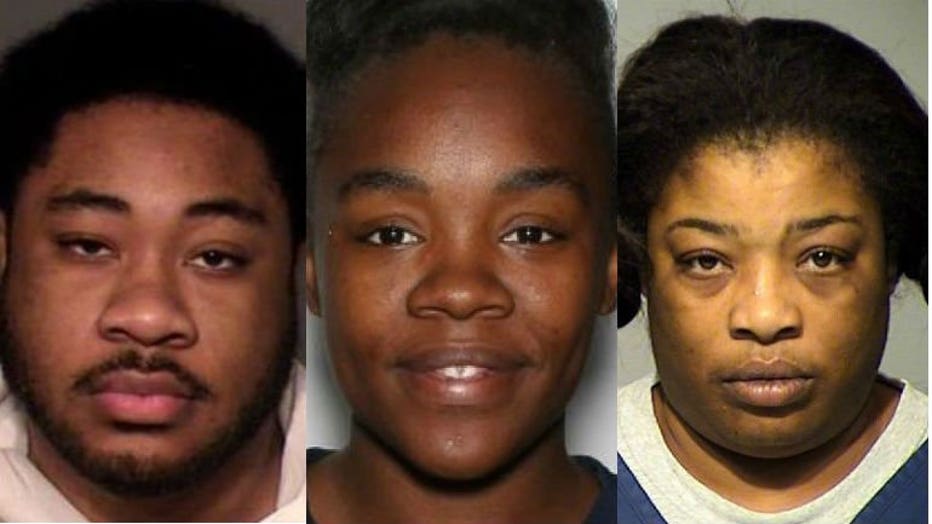 Dwayne Chaney, Zuri London, Floragenia Chaney


Dwayne Chaney was captured Monday night, October 23rd.

Authorities from multiple jurisdictions tracked him down and found him hiding in a garbage can near 96th and Thurston.

London was also arrested at that location, hiding under a porch. She hasn't been formally charged at this point. Chaney's mother also hasn't been formally charged.

No one was more relieved to hear that justice is on the horizon than the mother of the man Dwayne Chaney was convicted of killing.

"Last night for the first time, I got a little bit more sleep than usual," said Rosslind Prescott-McClinton, Michael Prescott's mother. "It's been two years of hell for us. Two years of not knowing where he was at."

Those that live in the area of his capture said Tuesday they're relieved he's in custody.

"People, when they get caught like that, you definitely want them off the streets," said a neighbor.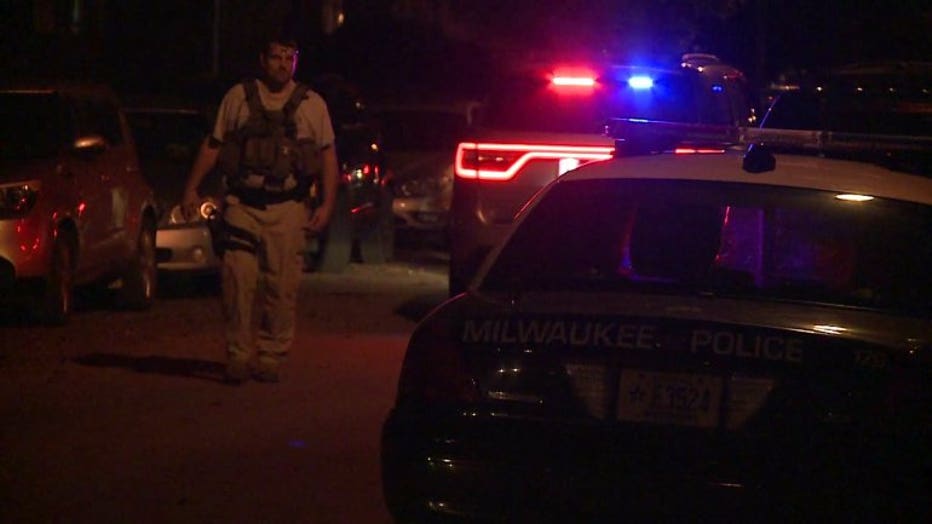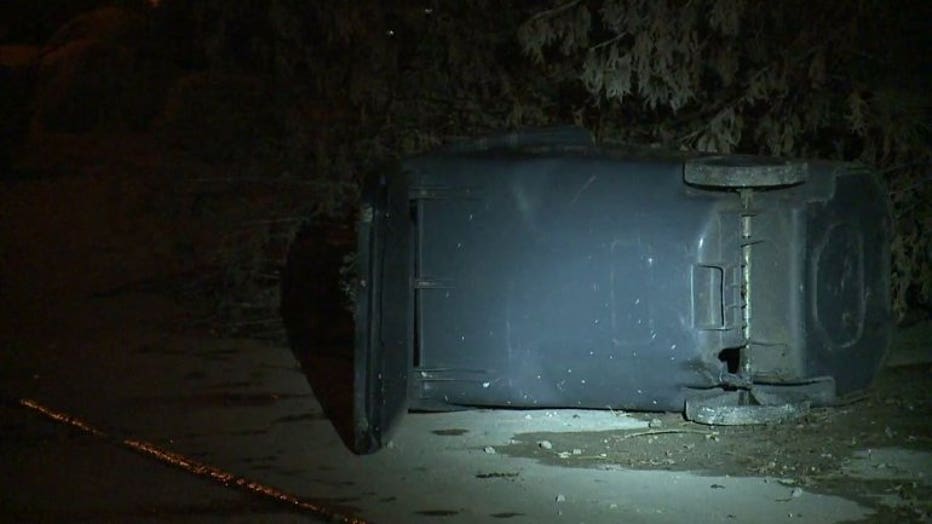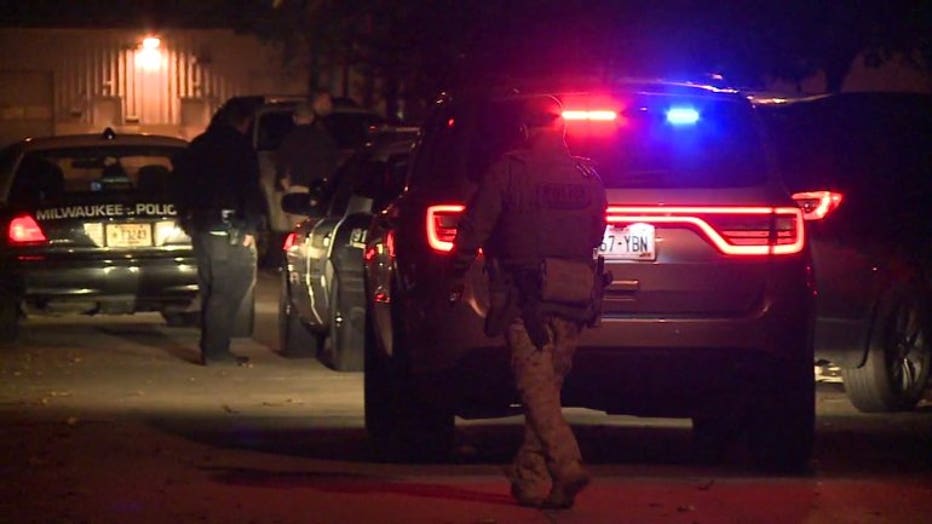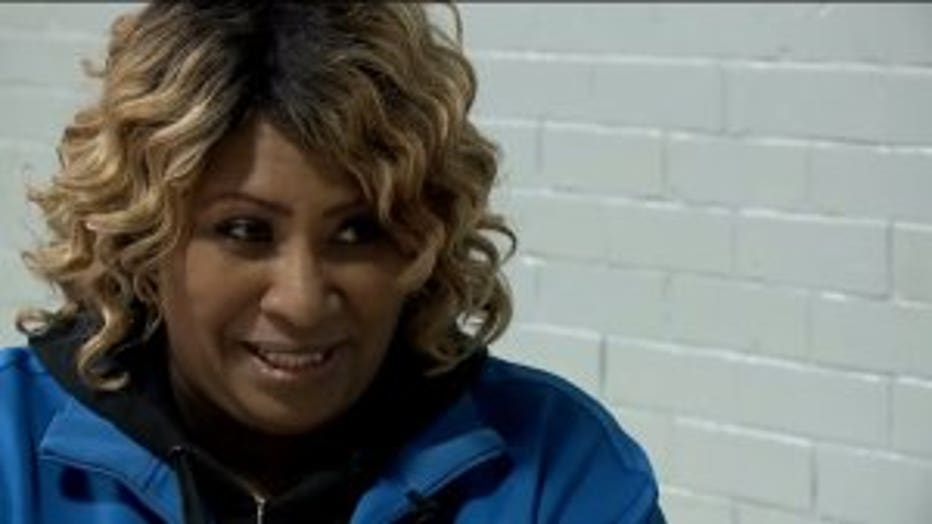 Rosslind Prescott-McClinton


Rosslind Prescott-McClinton said she's pleased with the work of Judge Carolina Stark, who oversaw the trial.

"She was very thorough and I appreciated that," said Prescott-McClinton.

However, she said she wishes Chaney had received a higher bond when he was first captured.

The Milwaukee County chief judge said Judge Stark was forced under the speedy trial law to get Chaney out on bond.

Prescott-McClinton has dedicated her work to the memory of her son.

"He was all about love and basketball," said Prescott-McClinton.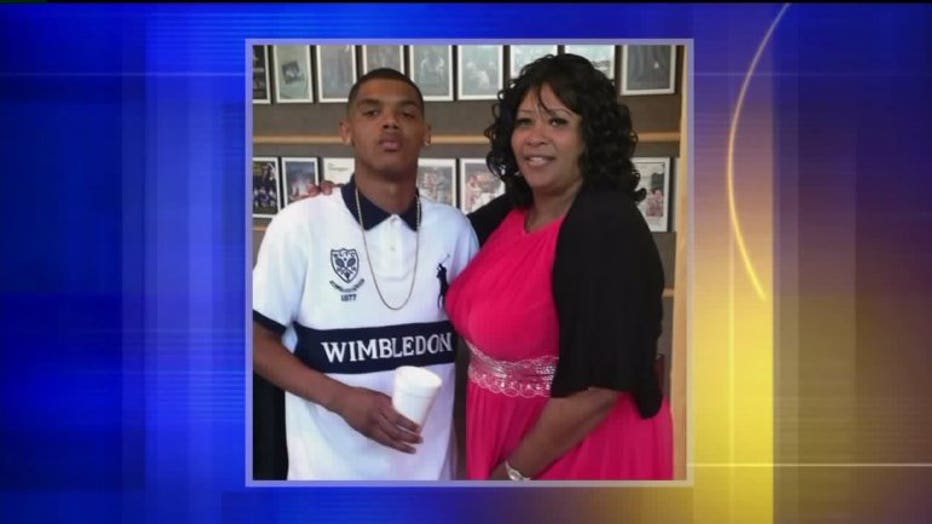 Prescott-McClinton opened a youth center in Prescott's name. While she said she's far from getting any real closure after his death, she's breathing a little easier, knowing his alleged killer is off the streets. She  encouraged all those in need of justice to keep hope alive.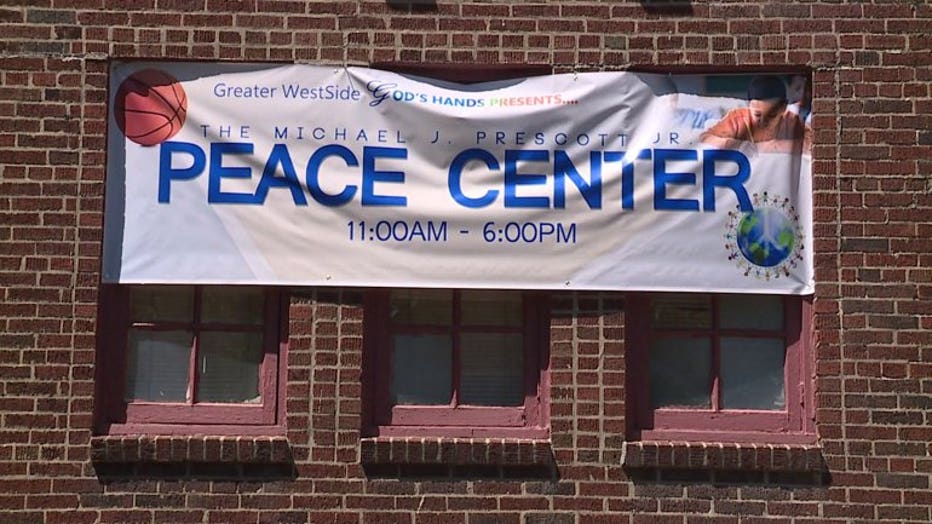 Michael J. Prescott Peace Center


"Pray. Keep your faith. Don't give up," Prescott-McClinton said.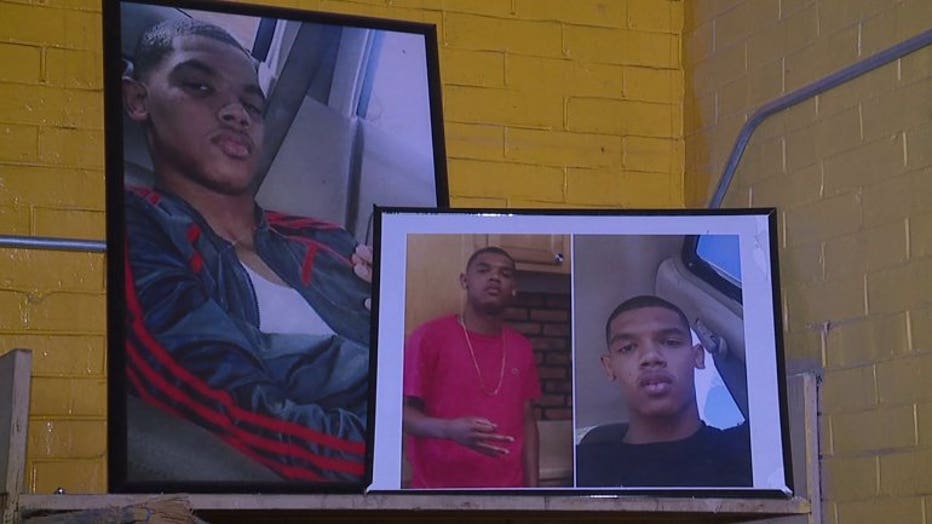 Milwaukee County Acting Sheriff Richard Schmidt sent out a statement applauding the efforts of the multiple agencies that took part in search for and capture of Chaney:

"The cooperative efforts of multiple agencies participating in the US Marshals Task Force effectively took this murderer off the streets. This was excellent work by the U.S. Marshals, MPD, Wisconsin DCI, HIDTA, and MCSO."